What do you do after watching the new Dr Who series? Well, if you've got a workshop and a youngster keen on Daleks, why not build one. A Sussex lad has been helping me to make this DIY Dalek in my spare time - in fact the project was for a rainy weekend to teach some practical skills to the boy. The object being to build a working Dalek for under a tenner (£10) from bits and bobs laying about in the workshop.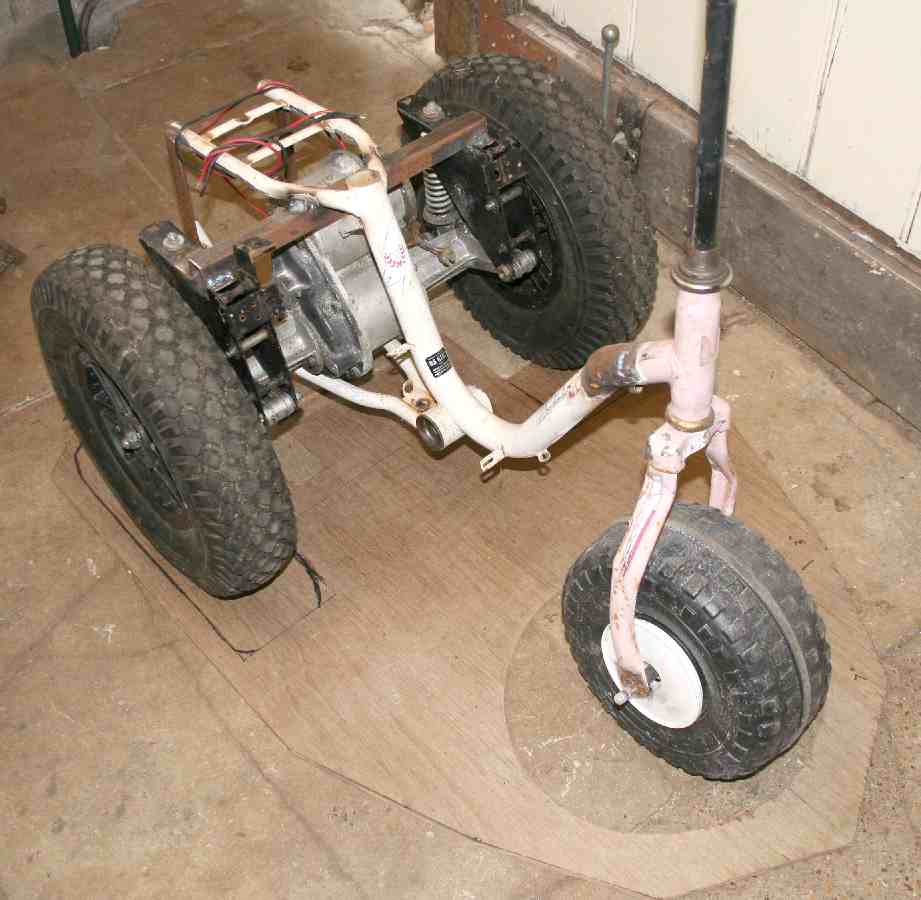 Bicycle to electric tricycle
This working full scale model is based on a junior bike, shortened, with the handlebars replaced by a joystick. An electric motor axle unit is welded to the bike frame to form a trike. You can see the base for the Dalek's body cut from 10mm plywood. The wheels fit through slots in the plywood, which is then bolted to the trike's frame. We hope it will not be too difficult to attach the remaining bodywork and that a small person will be able to drive the Dalek with some precision while sitting inside - what fun!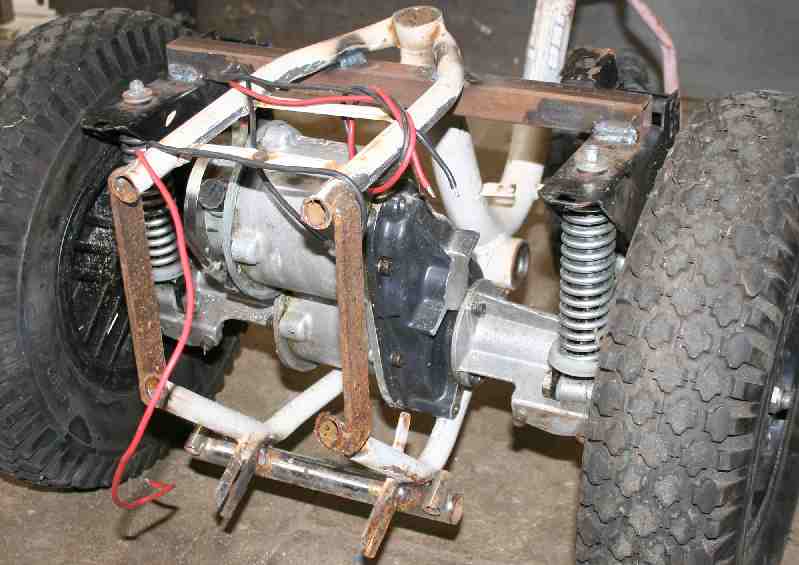 Dalek motor and rear axle
More to come....................................body forming ....... making a realistic body from cardboard and playground plastic balls.
---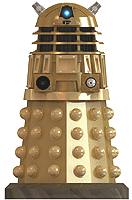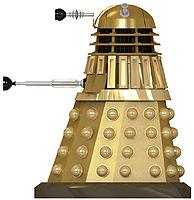 New Doctor Who Series New Dalek Model
---
Nelson Kruschandl - Daleks are great fun
LINKS:
Cast and Crew list, on the BBC website
Photonovel of episode 2 of The Daleks' Master Plan on the BBC website
Project Dalek (http://www.projectdalek.co.uk/) - build your own Dalek
Dalek 6388 (http://www.dalek6388.co.uk/) - about the various Dalek props built for the series
Science fiction citations - Oxford English Dictionary citation of "dalek"
Dalek Links - the Web's most comprehensive listing of Dalek Web sites
Project Dalek - build your own Dalek
Dalek City - Dalek Building guides
Dalek 6388 - about the various Dalek props built for the series
Doctor Who Collectibles: An Annotated Bibliography
The Last Dalek - Flash game by New Media Collective, on the BBC website
Dalek 3D Resource - General information and 3D models
A heartwarming adventure: Pirate whalers V Conservationists,
with an environmental message.
For release as an e-book in 2013 with hopes for a film in 2015 TBA
(graphic design: Martin House)