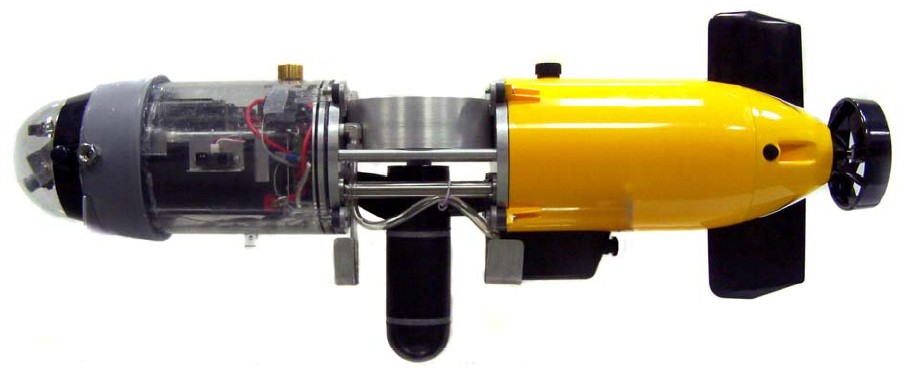 UNIVERSITY of WESTERN AUSTRALIA - USAL Autonomous Underwater Vehicle

Project USAL is the second autonomous submarine built in the Mobile Robot Lab at The University of Western Australia. The shell of an USAL ROV (remotely operated vehicle) has been used as the basis for this design. The ROV has been stripped of its electronics and umbilical cord, and an EyeBot controller with infrared sensors and a digital camera have been used as substitutes. This project commenced in 2005 and sought to begin development on mechanical, control, sonar, navigation, vision and communication systems for the vehicle. The 2005 team consisted of international visitors and final year students, Bernhard Gerl, Michael Drtil, and Aaron Cha, supervised by Thomas Braunl.

Equipment

Mechanics
Single PVC hull
Controller
EyeBot M4 as main controller for sensors and actuators
Mini-PC for image processing
Sensors
6 infrared distance sensors (PSD)
depth sensor (pressure gauge)
digital compass
digital 3-axes accelerometer
EyeCam digital camera
Leak sensors
power control gauge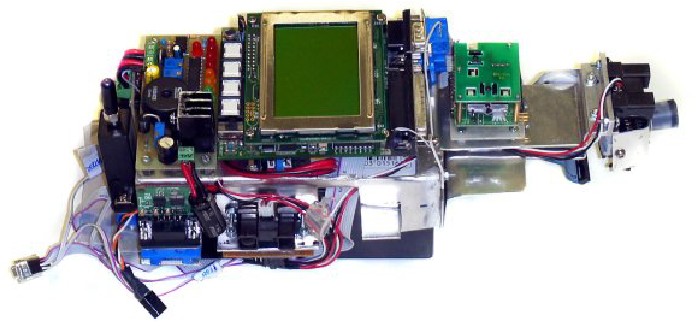 Actuators

1 stern trolling motor
2 control surfaces actuated by servos
1 bow rudder pump for small movements
1 camera movement servo
Communication (when surfaced)
IR remote
Bluettoth (EyeBot)

Acknowledgements

Thanks to Alec Duncan from the Marine Science Institute of Curtin University for letting us have one of the donated USAL ROV shells and for plenty of valuable discussions.


LINKS
http://robotics.ee.uwa.edu.au/auv/usal.html
www.eng.uah.edu/~fahimi/Platform_Boat.html
www.gps4us.com/GPS-independent-navigation-system-for-autonomous-vessels
http://en.wikipedia.org/wiki/Geodetic_system
http://en.wikipedia.org/wiki/ECEF
www.apl.washington.edu/projects/seaglider/summary
www.seaglider.washington.edu/
http://en.wikipedia.org/wiki/IRobot_Seaglider
http://robotics.ee.uwa.edu.au/auv/usal.html
Solarnavigator is a battery electric ASV (Autonomous Solar Vessel), a trimaran with an extremely
efficient active hull that runs on solar power = energy from nature. This hull form has never been
attempted before, nor has the use of wind energy been used in such manner for crew comfort
(or complete onboard autonomy). A fleet of such vessels could be the basis of an international peacekeeping, and/or emergency rescue force.
Email:

or phone UK:
+ 44 (0) 1323 831727 +44 (0) 7842 607865
Blueplanet Productions, Solar House, BN27 1RF, United Kingdom
Galley | Paints | Screens | Diving
Project Estimates | Record Attempt | PR Events
Batteries | Alloys | Timber | Composites | Navigation | Hydraulics
Motors | Electronics | Solar Panels | Propeller | Transmission | Tooling | Life Support
Tank Testing (Model Construction) & Results
---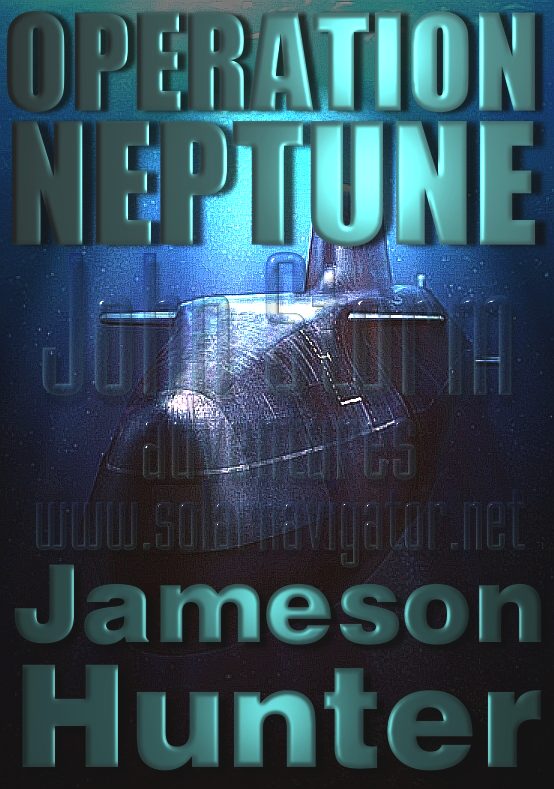 The design of the Solar Navigator boat has been licensed for use in
the John Storm series of books by Jameson Hunter