SmithKline Beecham is one of the world's leading makers of prescription medicines, but has a highly profitable range of non-medical products as well, among them toothpastes and drinks like Ribena, Horlicks and Lucozade.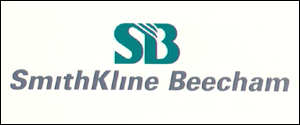 The company is the result of a 1989 transatlantic merger, which set a world-wide trend of pharmaceutical company mergers. The link-up with Glaxo Wellcome in January 2000 is the logical conclusion of this development.
It is also seen as essential for the company's future, with profits under pressure as the cost of developing new drugs is soaring.
Powders and pills
The Beecham Group goes back to 1842, when Thomas Beecham began to peddle his cure-all "Beecham pills" and "powders". He went on to build the world's first factory that had the sole purpose of making medicines in St. Helens, England in 1859.
During the 1950s and 1960s, the company excelled in the research of antibiotics, amongst others discovering Amoxycillin, one of the most widely used anti-bacterial drugs. SmithKline goes back even further. In 1830, John Smith opened his first drugstore in Philadelphia, The firm was renamed Smith, Kline & Company in 1875, after Malon Kline, who had joined 10 years earlier as a bookkeeper, but had shown great entrepreneurial spirit.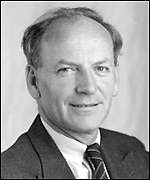 Jean-Pierre Garnier
Among the drugs that made SmithKline the leading pharmaceutical firm of today are Thorazine, which revolutionised the treatment of mental illness in the 1950s, the development of the first time-release capsule for drugs, and Tagamet, a peptic ulcer therapy which became the world's first drug with annual sales of more than $1bn. Ironically, its merger partner Glaxo had its first big success in a marketing campaign which challenged Tagamet's effectiveness, promoting its own, even more effective anti-ulcer drug Zantac.
In recent years it has also expanded into managed care in the United States, and further expanded its portfolio of over-the-counter remedies by acquiring Sterling Health.
From antibiotics to soft drinks
SmithKline Beecham employs 47,000 staff world-wide, with 8,200 workers in the UK.
The firm has operations in 160 countries, which in 1998 generated sales worth £8.08bn ($13.42bn).
Its main research facilities are in Harlow, Essex, newly constructed in 1997, and in Merion, just outside Philadelphia in the United States.
The company has more than 400 branded products in its portfolio, among them the anti-depressant Seroxat/Paxil, Augmentin, an antibiotic; and Lymerix, the world's first vaccine against Lyme disease.
Non-medical products include Aquafresh and Macleans toothpastes and toothbrushes; and Nicorette and NiQuitin/NicoDerm anti-smoking patches and gums, plus a range of nutritional drinks like Lucozade, Ribena and Horlicks.
The company has also been a pioneer in the development of gene mapping technology, which was one of the precursors of the human genome project.
The Great Dane
Jan Leschly, who made SmithKline Beecham the force it is today, was also the man who reportedly scuppered the firm's first attempt to link up with Glaxo Wellcome.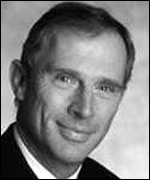 Jan Leschley
The Danish-born chief executive of SmithKline Beecham is nick-named "the Great Dane", following his successful career as a professional tennis player. He was once ranked 10th in the world and made 16 appearances at Wimbledon. Mr Leschly, the best-paid chief executive of any UK company, was reluctant to leave Glaxo's Richard Sykes in charge of the merged company, triggering a collapse of negotiations two years ago.
However, Mr Leschly has agreed to step down in April 2000, clearing the way for both the merger and his deputy Jean-Pierre Garnier to take over as new chief executive. Mr Garnier, a Frenchman known to his friends as J.P., holds a doctorate in pharmacology from Louis Pasteur University, and an MBA from Stanford.
Despite his scientific background, though, he spent most of his time selling and marketing drugs.
After a rapid rise through the ranks of Schering-Plough - leading their US business - Mr Garnier joined SmithKline in 1990. Five years later he was named chief operating officer. Industry insiders describe him as a "tough task master", who is driving his workforce hard.