The Hewlett-Packard Company (NYSE: HPQ), commonly known as HP, is one of the world's largest information technology corporations. Headquartered in Palo Alto, California, United States, it has a global presence in the fields of computing, printing, and digital imaging, and also sells software and services.
Hewlett-Packard Company

Type

Public (NYSE: HPQ)

Founded

Palo Alto, California (1939)

Location

Palo Alto, California, U.S.

Key people

Mark V. Hurd, CEO & President
Patricia C. Dunn, Chairman
Robert Wayman, CFO
William Hewlett, Founder
David Packard, Founder

Industry

Computer Systems and Computer Peripherals

Products

Computer Monitors
Digital Cameras
Digital Imaging
Personal Computers
Printers

Revenue

$86.696 billion USD (2005)

Employees

~151,000 (2004)

Website
From 1939 until the seventies
HP was founded as a manufacturer of test and measurement instruments with a US$500 investment in a Palo Alto, CA garage in 1939 by Bill Hewlett and Dave Packard. They had both graduated from Stanford University in 1934. Their first product was a precision audio oscillator, the Model 200A. Their innovation was the use of a small night-light bulb as a temperature dependent resistor in a critical portion of the circuit. This allowed them to sell the Model 200A for $54.40 when competitors were selling less stable oscillators for over $200.
Their company's name, Hewlett-Packard, was derived from their last names and had Bill not won the coin toss, the company today could have been known as Packard-Hewlett. One of the company's earliest customers was Walt Disney Productions, who bought eight Model 200B oscillators (at $71.50 each) for use in testing the Fantasound stereophonic sound system for the movie Fantasia.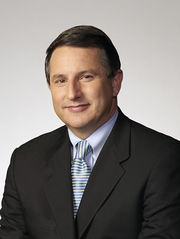 Hewlett-Packard CEO Mark Hurd (2005-)
The company earned global respect for a variety of products. They introduced the world's first handheld scientific electronic calculator in 1972 (the HP-35), the first handheld programmable in 1974 (the HP-65), the first alphanumeric, programmable, expandable in 1979 (the HP-41C), and the first symbolic and graphing calculator HP-28C. Like their scientific and business calculators, their oscilloscopes, logic analyzers, and other measurement instruments have a reputation for sturdiness and usability (the latter products are now part of spin-off Agilent's product line). The company's design philosophy in this period was summarized as "design for the guy at the next bench".
HP is recognized as the symbolic founder of Silicon Valley, although it did not actively investigate semiconductor devices until a few years after the "Traitorous Eight" had abandoned William Shockley to create Fairchild Semiconductor in 1957. Hewlett-Packard's HP Associates division, established around 1960, developed semiconductor devices primarily for internal use. Instruments and calculators were some of the products using these devices.
LINKS
Company Information & History
Alumni Associations
Third Party Technology sites
---
A taste for adventure capitalists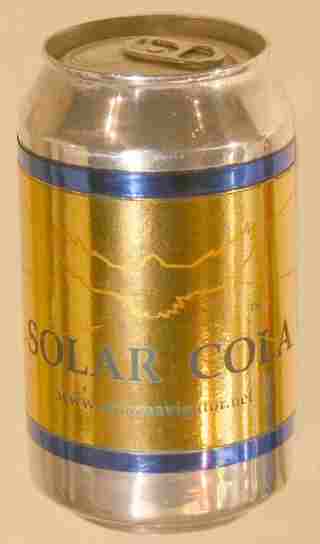 Solar Cola - the healthier cola alternative
This material and any views expressed herein are provided for information purposes only and should not be construed in any way as a prospectus or offer. Please contact the company concerned for information of any business opportunity or specific program. Before investing in any business, you must obtain, read and examine thoroughly its disclosure document or offering memorandum.