---
Solar powered car racing events continue to gain in popularity the world over. They say racing improves the breed and this is no exception. What is clear from the make up of the teams below, is that most of the development of solar racers is undertaken by university teams. It seems this is a young engineers sport and that the cars of the future are being developed without any major assistance from the big car makers, but with sponsorship from educational institutions and business.
SOLAR CARS
BEAM MACHINE

COLUMBIA

COUGAR CRUISER

DRIFTER

ESTEBAN III

FUSION

GATO DEL SOL II

KEYSTONE

MERCURY I

MOMENTUM

NU'NERGY

PARAGON

RA 6

RED RIVER RAYCER

SOLAR STEER

SOL OF AUBURN

SOLSTICE

SPOT 2

SUNSEEKER 05

SUNTIGER VI

TESSERACT

THE JOHN LEE

ULTRAVIOLET
World Solar Challenge Trophy
SOLAR CAR TEAMS
LINKS TO SOLAR CAR EVENTS
American World Solar Challenge - Formula Sun
Australian World Solar Challenge
Canadian Solar Discovery Challenge
Dream Cup Solar Car Race Suzuka 2003 - Japan
Japanese World Solar Car Rallye
North American Solar Challenge
Solar Express - Solar Bike Race
---
SOME USEFUL SITES
Photovoltaics Special Research Centre
International Solar Energy Society
Energy Efficiency and Renewable Energy
Clean Cars and Sustainable Energy Vehicles
Solar Century - Photovoltaic Installations in the UK
Phebus - Photovoltaic Installations in France
South Bank University Research Centres
Don's Autopages http://www.donsautopages.co.nz/ A comprehensive record breaking directory.
---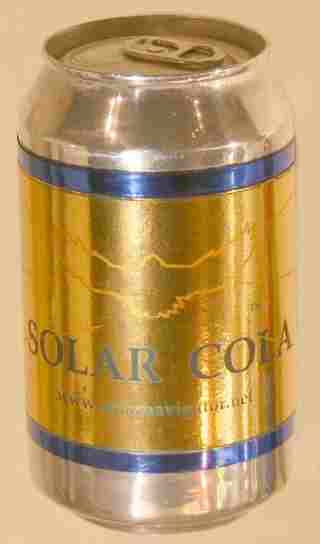 Solar Cola - the healthier alternative