There are a growing number of solar powered cars and car events.........
Solar powered car racing events continue to gain in popularity the world over. They say racing improves the breed and this is no exception. What is clear from the make up of the teams below, is that most of the development of solar racers is undertaken by university teams. It seems this is a young engineers sport and that the cars of the future are being developed without any major assistance from the big car makers, but with sponsorship from educational institutions and business.
SOLAR CARS
BEAM MACHINE

COLUMBIA

COUGAR CRUISER

DRIFTER

ESTEBAN III

FUSION

GATO DEL SOL II

KEYSTONE

MERCURY I

MOMENTUM

NU'NERGY

PARAGON

RA 6

RED RIVER RAYCER

SOLAR STEER

SOL OF AUBURN

SOLSTICE

SPOT 2

SUNSEEKER 05

SUNTIGER VI

TESSERACT

THE JOHN LEE

ULTRAVIOLET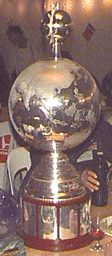 World Solar Challenge Trophy
SOLAR CAR TEAMS
LINKS TO SOLAR CAR EVENTS
American World Solar Challenge - Formula Sun
Australian World Solar Challenge
Canadian Solar Discovery Challenge
Dream Cup Solar Car Race Suzuka 2003 - Japan
Japanese World Solar Car Rallye
North American Solar Challenge
Solar Express - Solar Bike Race
---
SOME USEFUL SITES
Photovoltaics Special Research Centre
International Solar Energy Society
Energy Efficiency and Renewable Energy
Clean Cars and Sustainable Energy Vehicles
Solar Century - Photovoltaic Installations in the UK
Phebus - Photovoltaic Installations in France
South Bank University Research Centres
Don's Autopages http://www.donsautopages.co.nz/ A comprehensive record breaking directory.
---
Apart from winning events, the outright speed of the competing vehicles is rising. Aurora set a record on 16 march 2002, achieving 53.56 mph or 86.20 kph. Then Delft University attained a speed of more than 100 kph with 'Nuna' and then achieved 105 miles and hour in the Netherlands-based Nuna 2 (170 kilometers an hour).
However, according to the Guinness Book of Records the fastest solar powered vehicle is GM's 'Sunraycer' with a speed of 78.39 km/hr (48.71 mph) set on June 24 1988. Who is right and which record is official?
---
| ORGANISATION A-Z | CAR'S NAME | REF | TEAM NAME |
| --- | --- | --- | --- |
| | Sol of Auburn | 7 | Sol of Auburn |
| | | 254 | CalSol |
| | | 101 | Éclipse |
| | | 55 | Esteban |
| Electron Analytic Corporation | Dark Horse | 13 | EAC Skunkworks |
| Georgia Institute of Technology | | 80 | Solar Jackets |
| Illinois State University | Surya - Ratha | | Illinois State University |
| | Fusion | 9 | Team PrISUm |
| | Paragon | 28 | Solar Car Racing Team |
| | Tesseract | 6 | MIT |
| | iSun | 66 | Team iSun |
| | Phoenix | 116 | McMaster Solar Car Project |
| | | | Solar Racing Team |
| | The Double Deuce | 22 | Sunsetters - Solar Race Team |
| | N'Uvation | 41 | Northwestern University |
| Prairie View A&M University | Solaris | | Sun Panthers |
| | RA 6 | 32 | Solar Car Team |
| | SPOT 2 | 314 | Purdue Solar Racing |
| | | 100 | Solar Vehicle Team |
| | Red River Raycer | | Red River Solar Car Team |
| Southern Illinois University - Edwardsville | Cougar Cruiser | 57 | South Illinois University |
| | Solstice | 16 | Stanford Solar Car Project |
| | Columbia | 12 | Texas A&M Motorsports Team |
| | | | Nerdgirls |
| | Drifter | 8 | Solar Racing Team |
| | | | University of Calgary |
| | Gato del Sol II | 4 | Solar Car Team |
| | Momentum | 2 | University of Michigan |
| | | 35 | Solar Vehicle Project |
| | Suntiger VI | 43 | The Mizzou Solar Car Project |
| | Solar Miner V | 42 | Solar Car Team |
| | Keystone | 76 | Penn Solar Racing |
| | Solar Steer | 152 | Solar Vehicles Team |
| University of Texas at El Paso | | | Solraycers |
| | | 5 | Blue Sky Solar Racing |
| | | | Vehicle Design Team |
| | | | UVa Solar Car Team |
| | Midnight Sun VIII | 24 | Midnight Sun Solar Race Team |
| | Sunstang | 50 | Sunstang |
| | Sunseeker 05 | 786 | Western Michigan University |
| | The John Lee | 77 | Team Lux |
---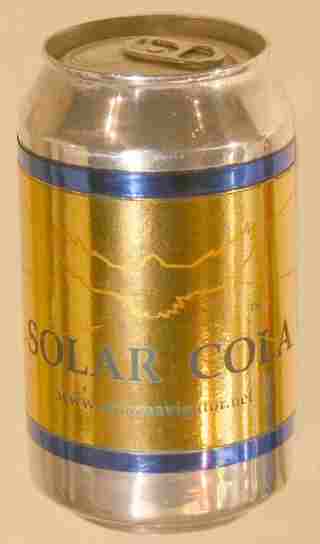 Solar Cola sponsor this website
CONTACT: +44 (0) 7905 147709 (UK)