Helston School buzz to Electric Win
The first ever Electric Challenge was won by Helston School and Community College from Cornwall who whizzed around Roadford Lake at such a speed that their rivals were literally left trailing in their wake.
The first year of the Electric Challenge was a great success with plenty of action on the water as schools found it easier to keep their boats going than in the IC section.
The early pace-setters were Budmouth and All Saints, who were both in the slow and steady category, clocking up the laps slowly but surely, but they were unable to keep up with Helston who dominated Heat 2.
Many of the rookie teams made a promising start to their Schools Marine Challenge careers with St Boniface's, Oakmead and Colyton all making sure the lap counters were busy.
Whilst the racing was not as spectacular as the IC section, schools had clearly gone to a lot of trouble in producing their craft, with Colyton and St Bonifaces taking the prizes in the Powertrain and Hull & Superstructure categories.
An unforseen problem occurred in Heat 1 when the rescue craft caused too much wake for the lighter electric craft causing a number of them to ship too much water, leading to problems with batteries. Indeed, battery problems dogged a number of schools throughout the afternoon... an obvious area for development next year.
Congratulations to all schools who took part in the Electric Challenge this year. Hopefully next year will see even more schools participating, so Helston will have to watch out if they want to keep their Electric title!
Springfield and Miltoncross Sail to Success

On behalf of the British Marine Federation, the Schools Marine Team recently spent a day in October in the surrounds of Hampshire's Rose Bowl, working with over 100 students on a special one-off challenge to replicate elements of the Solar Challenge with sailing boats.

Students designed sailing boats to race in a test pond. They were encouraged to think carefully about the design, size and alignment of their sails to achieve maximum speed and efficiency from the electrical fans provided.

Prizes were awarded in Performance (Miltoncross) and Design (Springfield Tech) categories.
Solar Cola sponsor this website.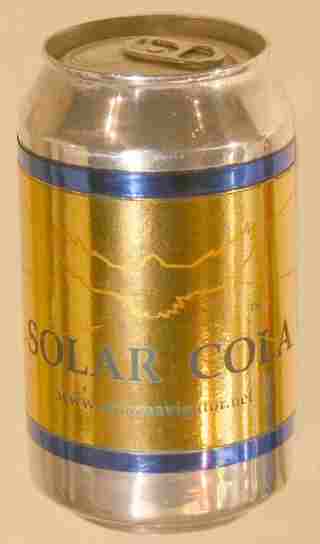 Available at all good supermarkets from June 06.
Schools Home | News | Curriculum | Hints & Tips | Schools | Dates | Gallery | Links

MODEL POWER BOAT ASSOCIATION