George Clooney emerged during the mid- to late '90s, as one of the most rapidly ascending stars of both small and large screens. Although his rise to big-screen stardom, following his success on the wildly popular TV medical drama E.R., may at first glance seem meteoric, a closer look at Clooney's career reveals that he has more than paid his dues, having spent over a decade mired in relative obscurity as a contract player for Warner Bros. television.
The son of broadcast journalist Nick Clooney and the nephew of famed singer Rosemary Clooney, Clooney was born May 6, 1961, in Lexington, KY. He made his first television appearance at age five, on his father's talk show, The Nick Clooney Show. He did not show up again on television until he was in his early twenties; growing up, Clooney had a passion for baseball and only turned to acting after a failed tryout with the Cincinnati Reds. He started out in television commercials and then signed with Warner Bros. Though he essentially remained unknown throughout the 1980s and early '90s, Clooney had a steady career as a supporting actor.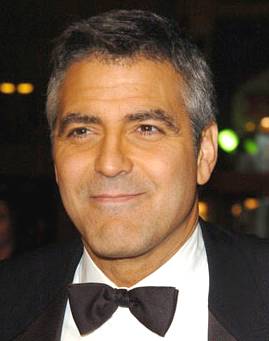 George Clooney - Premiere of Oceans 12
He appeared in 15 failed television pilots and was a semi-regular on several series, including sitcoms like The Facts of Life and Roseanne, and the drama Sisters. When the 1990s medical drama E.R. became a smash hit, Clooney became particularly popular, owing somewhat to his appeal to young women. This appeal increased as his character -- initially something of a callous womanizer -- matured with the show, eventually evolving into a thoroughly decent, if somewhat hotheaded, human being.
Up until E.R., Clooney had played only occasional roles in feature films (he made his debut with a small role in the 1986 movie Combat High) and had starred in a couple of low-budget videos. Following E.R.'s success, however, he found himself besieged by scripts and movie offers. For his first big-budget project, he chose to play an action hero in the Quentin Tarantino-written and -produced schlock horror extravaganza From Dusk Till Dawn. After that, he appeared in the romantic comedy One Fine Day opposite Michelle Pfeiffer.
For Clooney, 1997 proved to be a good year, as he appeared in three major films, the most hyped of which was Batman & Robin, with the actor replacing Val Kilmer as the mysterious Dark Knight. Though the film is widely considered the worst of the big-screen Batman series, Clooney did receive some praise for bringing an extra sensitivity to his interpretation of Batman. He received greater praise the following year, with roles in two wildly divergent films, Out of Sight, in which he played a suave bank robber, and Terrence Malick's adaptation of The Thin Red Line. In 1999 -- following his much-talked-about departure from E.R. -- he continued to work on a number of high-profile projects, first lending his voice to the animated South Park: Bigger, Longer, and Uncut and then starring alongside Mark Wahlberg and Ice Cube as an American soldier reclaiming Kuwaiti treasure from Saddam Hussein in David O. Russell's Three Kings.
George Clooney was awarded a 2000 Golden Globe for his portrayal of a pomade-obsessed escaped convict in the Coen brothers' throwback comedy O Brother Where Art Thou? It was around this time that Clooney, now an established actor equally as comfortable on the big screen as the small, began to branch out as the Executive Producer of such made-for-TV efforts as Killroy (1999) and Fail Safe (2000). Soon producing such features as Rock Star (2001) and Insomnia (2002), Clooney next re-teamed with Out of Sight director Steven Soderbergh for a modern take on a classic Rat Pack /comedy with Ocean's Eleven (2001). After the dynamic film duo stuck together for yet another remake, the deep-space psychological science-fiction drama Solaris (2002), busy Clooney would both produce and appear in Welcome to Collinwood and Confessions of a Dangerous Mind later the same year, also making his directorial debut on the latter.
Date of birth (location) 6 May 1961 Lexington, Kentucky, USA as son of Nick Clooney, a TV newscaster...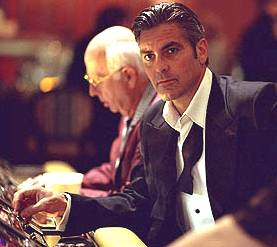 George Clooney as Danny Ocean
Filmography as: Actor, Producer, Director, Writer, Miscellaneous Crew, Himself, Archive Footage, Notable TV Guest Appearances
Actor - filmography

(In Production) (2000s) (1990s) (1980s) (1970s)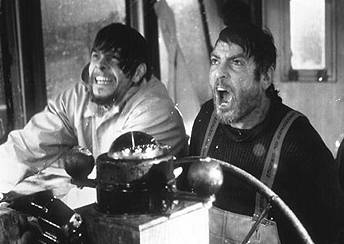 George Clooney in The Perfect Storm
Filmography as: Actor, Producer, Director, Writer, Miscellaneous Crew, Himself, Archive Footage, Notable TV Guest Appearances
Producer - filmography

(In Production) (2000s) (1990s)
Filmography as: Actor, Producer, Director, Writer, Miscellaneous Crew, Himself, Archive Footage, Notable TV Guest Appearances
Director - filmography

(In Production) (2000s)
Filmography as: Actor, Producer, Director, Writer, Miscellaneous Crew, Himself, Archive Footage, Notable TV Guest Appearances
Writer - filmography

(In Production) (1990s)
Goodnight, and Good Luck (2006) (pre-production)



Kilroy (1999) (TV)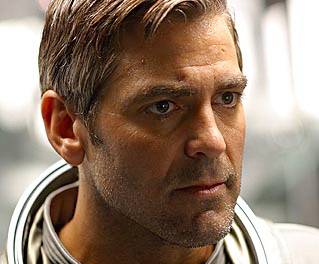 George Clooney in 'Solaris'
Filmography as: Actor, Producer, Director, Writer, Miscellaneous Crew, Himself, Archive Footage, Notable TV Guest Appearances
Miscellaneous Crew - filmography
Inside 'Out of Sight' (1998) (V) (special thanks)

Warner Bros. 75th Anniversary: No Guts, No Glory (1998) (TV) (special thanks)


Filmography as: Actor, Producer, Director, Writer, Miscellaneous Crew, Himself, Archive Footage, Notable TV Guest Appearances
Himself - filmography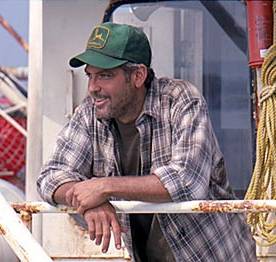 Filmography as: Actor, Producer, Director, Writer, Miscellaneous Crew, Himself, Archive Footage, Notable TV Guest Appearances
Filmography as: Actor, Producer, Director, Writer, Miscellaneous Crew, Himself, Archive Footage, Notable TV Guest Appearances
Photo Gallery | IMDbPro Professional Details | More photos


STORMS | HURRICANES | TORNADOES | ATMOSPHERE | WATER CYCLE | WEATHER FORECASTING