A chain is a series of connected links, usually made of metal.
Chains are usually made in one of two styles, according to their intended use:
Those designed for lifting, such as when used with a hoist, or for securing, such as with a bicycle lock, have links that are torus shaped, which makes the chain flexible in two dimensions.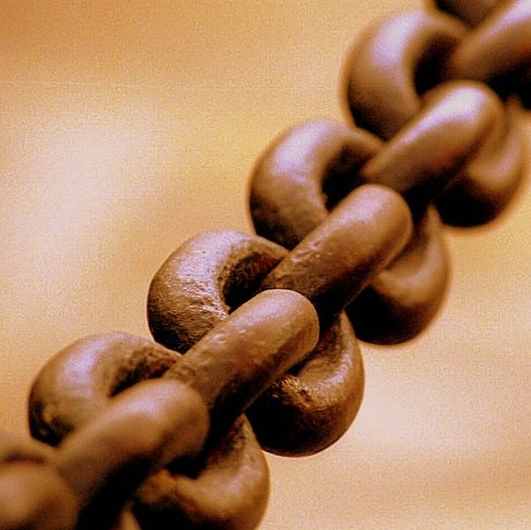 Ships anchor chain
Chains can also be decorative as jewellery.
LINKS and REFERENCE
SolarNavigator began life in 1990s as an attempt to prove that the world could be navigated on solar power alone in a SWATH boat. Since then the hull design has been refined to a SWASSH configuration - and electronics have developed to the stage where this vessel could be the first true fully autonomous Robot Ship - ideal for extended 365 day a year hydrographic surveying and other persistent ocean monitoring and surveillance.