On a bitterly cold day in December 1987 at Regents Canal, Little Venice, West London, five skiffs fitted with electric outboard motors and one standard 12v Oldham battery, cruised around a 3/4 mile course (1320 yards) until their batteries were exhausted. The winner of this event organised by Lucas, was Andrew Wolstenholme in his 15 foot boat "Chippendale-Sprite." This boat was powered by a prototype radial armature, permanent magnet motor of unique design built by Cedric Lynch using baked bean tins for as interleaves between the windings.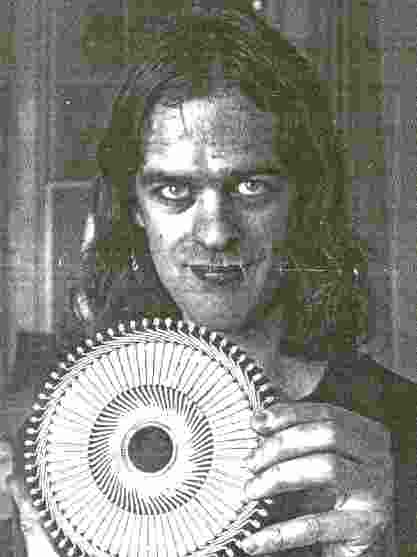 Cedric showing the Lynch armature
Cedric, a member of the Battery Vehciel Society, went on to develop his motors for an attempt on the World water speed record duly achieved in 1989, in an electric boat named "An Stradag" (the spark). Always keen to show his motors could be used on land, he built the bike below and rode it from London to Birmingham using one 12v battery and a single charge. Our project manager first met Cedric at a BVS event.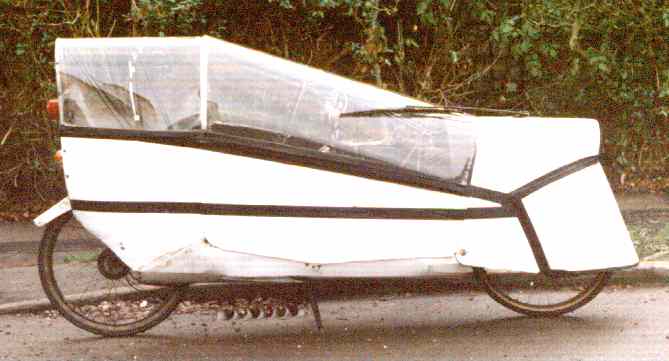 Cedric's London to Birmingham record bike
The Lynch motor is used today to propel electric boats and cars. Suitably adapted Cedric's motor looks set to find other uses and clearly has a bright future. The Solarnavigator project is experimenting using various motors to include one of Cedric's motors.
The Solar Navigator - SWASSH (Small Waterplane Area Stabilized Single Hull) test model 2012
The latest Solarnavigator is designed to be capable of an autonomous world navigation set for an attempt
in 2015 if all goes according to schedule.