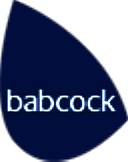 Babcock International Group plc is a British multinational support services company specializing in managing complex assets and infrastructure in safety- and mission-critical environments. Although the company has civil contracts, its main business is with public bodies, particularly the UK Ministry of Defence and Network Rail. The company has four operating divisions with overseas operations based in Africa, North America & Australia. It is the world's 41st-largest defence contractor measured by 2010 defence revenues, and the third-largest based in the UK (after BAE Systems and Rolls-Royce). Babcock is listed on the London Stock Exchange and is a constituent of the FTSE 100 Index.


1891 to 2000

Babcock International traces its history back to 1891 when the American Babcock & Wilcox Company formed a separately financed (capitalised at £250,000 initially) British company called Babcock & Wilcox Ltd. The initial board members of the British company included the renowned Scottish structural engineer Sir William Arrol and Andrew Stewart, of the Lanarkshire based steel tube-makers A & J Stewart & Menzies, subsequently Stewarts & Lloyds.

The UK Company's sphere of operation was defined as 'the world except for North America and Cuba' which was the reserve of the US Babcock & Wilcox. For a few years B&W boilers were built in the Singer Manufacturing Company's Kilbowie Works at Clydebank near Glasgow, Scotland. Isaac Singer was a significant shareholder in Babcock & Wilcox. In 1895 Babcock & Wilcox Ltd opened a new boiler-making works, based on the 33-acre (130,000 m2) site of the Porterfield Forge on the opposite side of the River Clyde near Renfrew. The Renfrew Works grew to over 200 acres (0.81 km2) by the 1960s. The workload expanded as a result of the two world wars and the supply of defence equipment became another major business area. During the 1940s the workforce at Renfrew peaked at approximately 10,000. In the 1960s the company became involved in the development of the UK's nuclear power stations.

In 1975 the core businesses were transferred into a new subsidiary named Babcock & Wilcox (Operations) Ltd.

In 1979 Babcock & Wilcox Ltd was renamed Babcock International Ltd. This company was floated on the stock exchange in 1982, becoming Babcock International PLC. Babcock & Wilcox (Operations) Ltd was renamed Babcock Power Ltd which subsequently became Babcock Energy Ltd. In 1987 Babcock merged with FKI Electricals plc, another engineering company to form FKI Babcock PLC. In February 1989 FKI Babcock PLC demerged to form Babcock International Group PLC and FKI plc.

In 1995 a 75% stake in the boiler manufacturing and energy services activities (originally the core businesses of Babcock), by then known as Babcock Energy Ltd, were sold to Mitsui Engineering & Shipbuilding of Japan, and became Mitsui Babcock Energy Ltd. In 2006 Mitsui sold the company to Doosan Heavy Industries & Construction a subsidiary company of the Doosan Group of South Korea: at that time the UK company was renamed Doosan Babcock Energy Ltd. In 2009 the Czech-based steam turbine maker, Skoda Power, became part of Doosan Babcock Energy Ltd, the latter being renamed Doosan Power Systems Ltd in 2010.



2000 to 2010

In 2000 Babcock took the strategic decision to move away from manufacturing towards maintaining and supporting the critical equipment and infrastructure of customers. In 2002 Babcock was reclassified on the London Stock Exchange from Engineering to Support Services.

On 19 June 2002 the Company acquired Service Group International Ltd, a provider of support services in defence and civil markets. It successfully bid for Peterhouse Group plc and on 18 June 2004 its bid was declared unconditional as over 50% of shares were held. On 30 September 2004 it acquired Turner and Partners, a provider of professional services to the telecoms industry. On 9 May 2006 it went on to acquire Alstec Group Ltd, a nuclear and airport services operator, and on 13 June 2006 it bought the high voltage power lines and mobile telecoms business of ABB South Africa (Pty). On 10 May 2007 19 million new shares were placed to fund acquisitions and on 28 June 2007 it acquired Devonport Management Limited, operators of the Devonport Dockyard nuclear submarine and surface vessel facilities and Appledore Shipbuilders.

On 25 July 2007 the UK Government announced that the Aircraft Carrier Alliance, of which Babcock International is a part, would carry out final assembly of two new aircraft carriers for the Royal Navy at their Rosyth Dockyard. On 7 August 2007 acceptances for the acquisition of International Nuclear Solutions PLC reached 58.9% of issued share capital and a take-over was then completed. On the 22 April 2008 to further strengthen the brand in the Nuclear sector and submarine support sector, Babcock acquired Strachan & Henshaw from the Weir Group for £65m. This purchase brought a company with over 50 years of experience in high integrity material handling.

In September 2009, Babcock acquired the UK Atomic Energy Authority's commercial arm, UKAEA Ltd. This extended Babcock's existing nuclear skills, bringing additional expertise in waste categorisation, decommissioning of high hazard facilities, encapsulation and storage of hazardous materials and transportation of waste. The deal also provided Babcock with its first operational Tier 1 position in the civil nuclear market and a direct relationship with the Nuclear Decommissioning Authority, complementing its existing Tier 1 position in the military nuclear market.


2010 to present

In March 2010, Babcock announced a merger with VT Group for £1.32bn or 750p a share. Babcock offered 361.6p a share in cash, as well as 0.7 new Babcock shares for each VT Group share. The combined companies created a defence and support services group with sales of £3bn and more than 25,000 employees in Britain and the US. The merger was completed on 8 July 2010.

In April 2012, Babcock Dounreay Partnership (BDP), a consortium of Babcock International Group PLC (50%), CH2M HIll (30%) and URS (20%)was selected as preferred bidder and eventually awarded a £1.6bn contract by the Nuclear Decommissioning Authority for the management and decommissioning of the Dounreay nuclear site in Scotland. BDP will be responsible for taking the decommissioning programme at Dounreay to its interim end state. The partnership and has set out an accelerated programme to achieve this between 2022 and 2025 (up to 16 years earlier than the 2038 date estimated two years ago) and reducing project costs by well in excess of £1bn.

In May 2012, Babcock was awarded a £15m contract by the Ministry of Defence to support the design of the UK's next generation nuclear-armed submarines.


Operations

The Company is organised into the following divisions: Marine & Technology, Defence & Security, Support Services & International.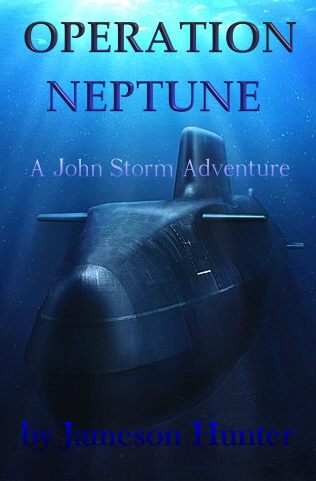 CONTACTS
Babcock International Group Plc

Bristol (Infrastructure/Nuclear/Training)

Camberley (Infrastructure)

Castle Donington, Electricity Alliance West

Osprey House, Herald Way, Pegasus Business Park, East Midlands Airport, Castle Donington, DE74 2UZ, UK
Falkland Islands (Communications)

Fareham Training (VT Flagship)
LINKS:
The Solar Navigator - SWASSH (Small Waterplane Area Stabilized Single Hull) test model 2012
The latest Solarnavigator is designed to be capable of an autonomous world navigation set for an attempt
in 2015 if all goes according to schedule.