Madison Ave. Warms to Climate Change
Shops Vie for Al Gore's Alliance for Climate Protection Biz
Not too long ago, a premier ad agency wouldn't touch a campaign warning about the effects of global warming, fearing backlash from the automakers and oil companies that keep Madison Avenue's lights on. But now one of the most hotly contended pitches out there is for the Alliance for Climate Protection, the organization formed last year by Al Gore.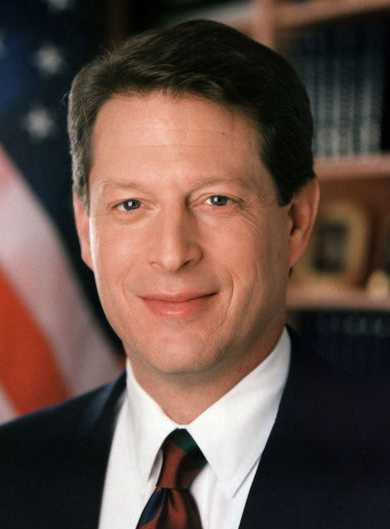 Four elite agencies - Crispin Porter & Bogusky, Bartle Bogle Hegarty, the Martin Agency and Y&R - are squaring off for the business and are expected to present to the former vice president himself early next month, according to executives familiar with the review. The budget for the "historic, three-to-five-year, multimedia global campaign," as the request for proposals puts it, is contingent on how much money the alliance raises. Media spending will likely be more than $100 million a year.
That elite shops aren't scared off from crafting environmental messaging that could be tacitly critical of big business's sometimes unsustainable ways is yet another sign of the mainstreaming of green thinking within the corporate world at large. And within the ad community it points to newfound willingness to embrace hot-button social causes. The alliance account, some are saying, could even lend some luster to the winner's roster, given many major marketers' recent embrace of sustainability throughout their value chains, from product development to manufacturing to marketing communications.


Formerly taboo

Many agencies do high-profile and often award-winning work for causes such as smoking cessation, drug-use prevention and disaster relief, but they typically steer clear of more divisive issues and political campaigns, making executives who want to work on them do so outside the auspices of the agency.
Until very recently at least, global warming would have been seen as such an issue. Long accepted by the scientific community, research suggesting human activity is raising the earth's temperature with dire environmental consequences has been disputed by many in the business community, especially automakers and other sectors with big industrial outputs.
But corporate America has begun an about-face in the wake of a groundswell of popular interest, having seen what developing an environmentally friendly product such as the Prius has done for Toyota's reputation and its bottom line. July's Live Earth concert, whose proceeds are going to the alliance, was loaded down with corporate sponsors, among them Microsoft, whose MSN division had web rights to the show.
Chris Becker, chairman-chief creative officer of DraftFCB's New York office, said blowback from less-than-eco-friendly marketers is unlikely. "It's such a loud issue and so accepted that no one can get away with that," he said. "There's already such a broad platform for agencies."
Y&R, for instance, was involved in promoting Live Earth, despite counting oil giant Chevron as a client. Y&R CEO Hamish McLennan even appeared with Mr. Gore at this year's Cannes Advertising Festival. A Chevron spokesperson couldn't be reached for comment. And as more evidence of just how comfortable agencies are with the issue, DraftFCB last week sponsored an auction of global warming-inspired art created by employees at the agency that benefits an environmental nonprofit organization.
Doing something

The Alliance's RFP is, as you might expect, part inspirational - quoting Gandhi, M. Scott Peck, Erik Erikson, and of course Mr. Gore - and part detailed description of the task ahead for the winner. That will involve convincing people to making the climate issue, which already has high awareness, a more actionable priority.
"The world probably doesn't need much more meek communication on the issues of climate change," said David Hessekiel, founder and president of the Cause Marketing Forum. "Anybody with a pulse probably now knows that there are serious environmental issues facing us, but that doesn't mean there's been a huge sea change in consumption of energy."
A winner likely will be chosen shortly after the final pitches, given that the Alliance wants at least a soft launch online in September, with test-market advertising beginning later in the fall. A spokesman for the Alliance declined to comment, as did agency representatives.
Despite the big media budget attached, agencies eager to change the world shouldn't expect to get rich in the process. The winner won't be expected to work on a pro-bono basis, but the RFP cautions that most of the Alliance's partners are working "at below their regular market rates."
http://adage.com/article?article_id=120088
Matthew Creamer & Brooke Capps

August 27, 2007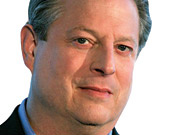 SAILING EVENTS - MEDIA EXPOSURE TABLE
Once advertising your product with an association to an alternative energy project may have been unthinkable for upsetting the airlines and auto makers. Not any more according to Advertising Age:
See the table of media returns below for adventure sailing projects. They are all clean. The last entry is an alternative energy sailing project - a non-polluting electric boat. Sponsors, what are you waiting for?
RACE

DETAIL and SOURCE

ROI (media exposure only)

Non-stop solo round the world record 2005

Ellen MacArthur's record-breaking
circumnavigation

(Sports Business)

72 days

£5 million in ONE DAY

EF

Whitbread Round the World Race 1997-1998

2 boat team

(EVE/ VOR)

9 months

£4 million written press

£22.6 million TV exposure
£20.4 million news coverage

SEB

Volvo Ocean Race 2001-2002

(SEB/ Sports Marketing Survey)

9 months

£84 million 200% ROI

Assa Abloy

Volvo Ocean Race 2001-2002

(Assa Abloy/ Sports Marketing Survey)

9 months

£32.7 million

Pindar

Around Alone 2002-2003

Emma Richards came 4thin solo round-the-world race

(SBS)

8 months

£12.1 million (UK only)

Route du Rhum 1998
Ostar 2000

Vendee Globe 2000-2001

(Offshore Challenges/ Sport Business)

2 ½years

£17.8 million written press
£5.5 million radio
£20 million TV news

Transatlantic Record
& Jules Verne Trophy

Skippered by Tracy Edwards, attempt on non-stop round-the-world record,
ended in dismasting
(Tracy Edwards Associates)

1 year

£8 million (UK only)
ROI 200% (UK only)
£36 million worldwide

Ecover

Vendee Globe 2004

Solo non-stop round the world race
(TNS Sport)

3 months

£2.8 million over the event.

Groupama

Transat Jacques Vabre 2003

Double-handed transatlantic race won by Franck Cammas
(TNS Sport)

1stOct–15thDec
2002

€1.314 million TV coverage

PRB

Vendee Globe 2004 -2005

Solo non-stop round the world race (TNS Sport)

3 months

€18.6 million TV coverage

Vendee Globe 2008

Solo non-stop round the world race

3 months

TBA

Circumnavigation First

6 months + world tour 1 year

EST £35 million News

£45 million TV exposure

£30 million Press
ONLINE AD SPENDING HITS NEW HIGH
Healthier alternative tastes for adventure capitalists
Solar Red | Solar Crush | Solar Cola | Solar Spice | Solar +