Vanillin, methyl vanillin, or 4-hydroxy-3-methoxybenzaldehyde, is an organic compound with the molecular formula C8H8O3. Its functional groups include aldehyde, ether, and alcohol. It is the primary component of the extract of the vanilla bean. Synthetic vanillin is used as a flavoring agent in foods, beverages, and pharmaceuticals.

Methyl vanillin is used by the food industry as well as ethyl vanillin. The ethyl is more expensive but has a stronger note, and differs by having an ethoxy group (-O-CH2CH3) instead of a methoxy group (-O-CH3).
Natural vanilla extract is a mixture of several hundred different compounds in addition to vanillin. Artificial vanilla flavoring is a solution of pure vanillin, usually of synthetic origin. Because of the scarcity and expense of natural vanilla extract, there has long been interest in the synthetic preparation of its predominant component. The first commercial synthesis of vanillin began with the more readily available natural compound eugenol. Isomerization to isoeugenol, followed by oxidation provides vanillin. Currently, the industrial processes for creating vanillin involve formylation of guaiacol (by the Reimer-Tiemann reaction) and also the fermentation of lignin, a natural constituent of wood which is a byproduct of the paper industry.
Lignin-based artificial vanilla flavoring is alleged to have a richer flavor profile than oil-based flavoring.
LINKS
---
A taste for adventure capitalists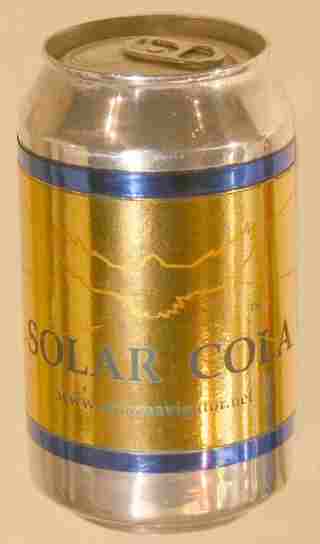 Solar Cola - a healthier alternative
We are seeking venture (seed) capital to develop our supply chain and begin a world marketing campaign. We are offering shares in our company by way of equity funding. Although, this product has potential for good growth, the value of shares in any company, private or public, can go down as well as up.
Prospective investors in our company should consult their own independent investment advisers, and please note this information is provided for general guidance only. It is not a prospectus, but is provided in response to the number of requests we have received asking for more information.
For all Investor and Trade enquiries contact: Nelson Kruschandl
Solar Cola UK or Solar Cola Exports
United Kingdom
+ 44 (0) 1323 831727
+44 (0) 7905 147709
---