In 1982, Dietrich Mateschitz learned about so-called "tonic drinks", which enjoyed wide popularity in Asia. While he was sitting sitting in the bar at the Mandarin Hotel in Hong Kong he got the idea of marketing those particular functional drinks outside Asia. This was not a new idea, but a variation on the Lucozade theme, another popular energy drink marketed by Smith Kline Beecham. However, Red Bull included other ingredients to achieve a different flavour.

So it was that in 1984, Mateschitz founded the Red Bull GmbH company. He fine-tuned the product, developed a unique marketing concept and started selling Red Bull Energy Drink on the Austrian market in 1987. Red Bull rapidly gained in popularity, giving people wings right from the start. In 1992, Red Bull touched down in its first foreign market, in Hungary. Today, Red Bull is energizing over 100 countries around the globe, such that many superstores have copied the idea with their own brand products, which invariably are inferior in one aspect or another.
Red Bull Energy Drink
Category: US Energy Drinks; Packaging: 8.3 oz can

While our opinion on Red Bull's flavor hasn't changed -- it is truly painful to drink -- we will give Red Bull credit where credit is due. Namely, the brand power that this product has created is truly amazing. Many people in the industry may hate Red Bull, but without Red Bull there wouldn't even be a market for the other 150+ products currently crowding the shelves. However, Red Bull faces some potential bumps in the road in the coming 24 months. First, the product has completely oversaturated the market -- Red Bull is in just about anywhere that you can fit a mini-cooler as well as mass merchandisers, bike shops, bars, etc, etc, etc. This could result in Red Bull becoming passe by removing the "cool" factor that made the brand so successful. Second, while other companies are improving formulations, flavors, and packaging, Red Bull stays the same. Will consumers find something that truly works better? Third, from our point of view Red Bull has a less-than-stellar industry reputation -- and many people are praying for their demise as a result. Finally, given that Red Bull is a one trick pony (compared to others such as Coke and Pepsi), the party is in serious jeopardy if sales start to slump, a price war starts, or press over energy drink health concerns start to proliferate (hypothetically speaking). Overall, tremendous brand power right now, but does it have true staying power to last another 5 years as number one?

Ingredients: carbonated water, sucrose, glucose, sodium citrate, taurine, glucuronolactone, caffeine, inositol, niacin, D-pantothenol, pyridoxine HCL, vitamin B12, artificial flavours, colors

Nutrition Facts: Serving Size: 8.3 fl. oz Servings per Container: 1 Amount per serving: Calories: 110 Total Fat: 0g Sodium: 200mg Protein: 0g Total Carbohydrates: 28g Sugars: 27g
Red Bull Sugar Free
Category: US Energy Drinks; Packaging: 8.3 fl oz can

(Second testing) When we first heard about Red Bull Sugar Free we were extremely intrigued. First of all, this is a real test for Red Bull in that this is their first product extension in the US. Second, when you take the sugar out of a medicinal tasting beverage like Red Bull, we weren't quite sure what to expect. The flavor is basically the same as the original but with artificial sweetener. Not very exciting. In addition, they used the same packaging as the original. Not very innovative. Overall, it's the same old stuff, but with a different sweetener. This being said, we don't think Red Bull passed the product extension test.

Ingredients: carbonated water, sodium citrate, taurine, glucuronolactone, caffeine, acesulfame k, aspartame, inositol, xanthan gum, niacinamide, calcium pantothenate, pyridoxine hcl, vitamin b12, artificial flavors, colors

Nutrition Facts: serving size 1 can; calories 10; fat 0g; sodium 200mg; total carb 3g; sugars og; protein less than 1g; niacin 100%; vitamin b6 250%; vitamin b12 80%; pantothenic acid 50%
Red Bull Energy Supplement
Category: Int'l Energy Drinks; Packaging: 150ml glass

Right from the start, Red Bull Thai edition looks quite different than its US or European counterpart. Packaged in a 150ml glass bottle and labeled as a liquid vitamin supplement, the packaging definitely presents the product in a different light than the stock 8.2 oz can that energy drinks usually come in. As for the taste, the core flavor is the same as the other formulations, but this one is not carbonated and is much sweeter than the others. Not too mention that the taste is actually palatable. Overall, much better than the US formulation. Give it a try.

More than a billion cans of Red Bull are consumed each year. Responsibility for the unparalleled success of the world's No. 1 energy drink is shared by the company's 1,850 employees, of whom around 200 work at Red Bull Headquarters in Fuschl am See, not far from Salzburg/Austria.

Red Bull is much more than a soft drink. It was made for moments of increased physical and mental stress and improves endurance, alertness, concentration and reaction speed. In short: it vitalizes body and mind. The effectiveness of Red Bull Energy Drink has been proven by a large number of scientific studies and is appreciated by many of the world's top athletes and drivers, opinion-leaders and hard-working people with active lifestyles.
RED BULL F1 RACING TEAM
Red Bull Racing is one of two Formula One teams owned by Austrian beverage company Red Bull. (The other is Scuderia Toro Rosso). The team is managed by Christian Horner, boss of the Arden International GP2 Series team. The team is now competing with an Austrian license having previously competed under the British flag.

Origins
Jaguar Racing was put up for sale in September 2004 when Ford decided "it [could] no longer make a compelling business case for any of its brands to compete in F1." Red Bull, a large energy drinks company, agreed its purchase of Jaguar Racing on the final day of the sale, 15 November 2004. BBC Sport reported that Ford asked bidders for a symbolic US$1 in return for a commitment to invest US$400 million in the team over three grand prix seasons. The team continued to have access to the Cosworth engine developed for their 2005 chassis, and the operation continued under the new title.
Red Bull Racing was not the start of Red Bull's involvement in motorsport. Setting up a Formula One team of its own meant that Red Bull had to end its long-term partnership with the Sauber Formula One team. The drinks company also runs a young drivers programme, Red Bull Junior Team, whereby Red Bull sponsors promising young drivers. High-profile drivers who have received this backing include Enrique Bernoldi, Christian Klien, Patrick Friesacher, Vitantonio Liuzzi and Scott Speed. Red Bull also sponsors many drivers and teams competing in the GP2 Series, Formula One's "feeder" series.
Red Bull Racing was one of only four teams (the others being Ferrari, Midland F1 and Williams F1) to have signed the Concorde Agreement starting in 2008, guaranteeing its long-term involvement in Formula One. However, more recently further teams have submitted entries securing the future of Formula One.

Red Bull F1 formula one racing car US Grand Prix 2005
Game On!
Thirty East Coast surfers have made the cut and are awaiting the green light from event organizers to compete in the ice cold water of the main event.
Red Bull Ice Break
02/03/2005
Red Bull Art of the Can
America's first-ever Red Bull Art of the Can Contest made its explosive debut on February 24, to a crowd of hundreds. Out of more than 400 talented artists, representing 44 states and 11 different countries, it was Bostonian John Crowley and his inspired piece "Energy Explosion" that walked away with top honors.
Check out the winners
05/03/2005
Faster DVD Available
Two wheels. 200mph. Every man for himself. MotoGP, the ultimate road racing challenge, is brought to life on this incredible DVD.
Purchase Here
13/02/2005
Red Bull Silo Summit
Collegiate climbers conquered iced silos at Red Bull Silo Summit.
Click here for the full story.
06/12/2004
Australians Become the First Giants of Rio
The dust has settled from the first-ever Red Bull Giants of Rio multi-sport relay competition. The team from "down-under" has triumphed over a field of over 30 countries.
Click here for the full story.
06/12/2004
Red Bull Ice Break DVD Now Available
Catch all of the ice-cold action from last year's Red Bull Ice Break surfing event in Nova Scotia.
Buy now from Surfline
---
UK VEHICLE INSURANCE ONLINE A - Z
No matter what car, van or bike you drive, we're all looking for great value and quality in our UK motor insurance? But who is the best - who is the cheapest and who offers the great service in the event of a claim?
See the insurance companies below who claim to offer competitive cover at sensible prices, our guide to the jargon and tips for cutting your quote - Good Luck:-
---
Tastes for adventure capitalists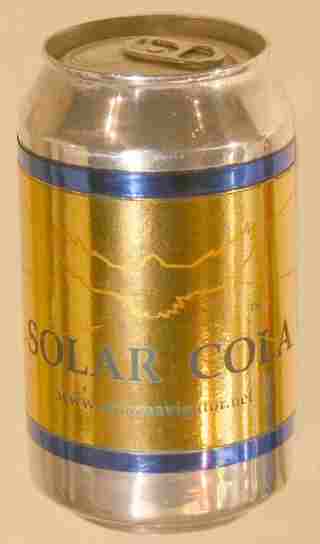 Solar Cola | Solar Citrus | Solar Crush | Solar Energy - the healthier alternatives