Solar Navigator project headquarters acquired one of Minolta's QMS 2350 colour laser printers featuring 128Mb of memory as standard. From the specification, we believed this machine was superior to the competition: What a joke................

Rather extravagantly, our machine has been fitted with a duplex accessory and a hard drive. You would have thought this would speed up the printing process, but we're afraid not. The memory was also boosted to 384Mb, hoping this would improve performance - sadly not. Not including the memory, the bundle we ordered set our project back £1,532.22 including VAT.
We imagined that by opting for just about every accessory, the machine would easily cope double sided printing of complex documents without tying up the computer. It all seems to have been a gigantic waste of money. The machine has got to be the noisiest and slowest in its class. It's also smelly and it takes an age to warm up. Our Brother multifunction laser, is by contrast a gem. Fast, reliable, but sadly only monotone. We have recently spent an entire evening waiting for 30 copies of the document shown below - were not kidding - a whole evening! The glossy advertising blurb says 4 pages per minute (4ppm) for colour printing - it's an outrageous misrepresentation. At this rate our 30 page print job should have taken 8 minutes tops!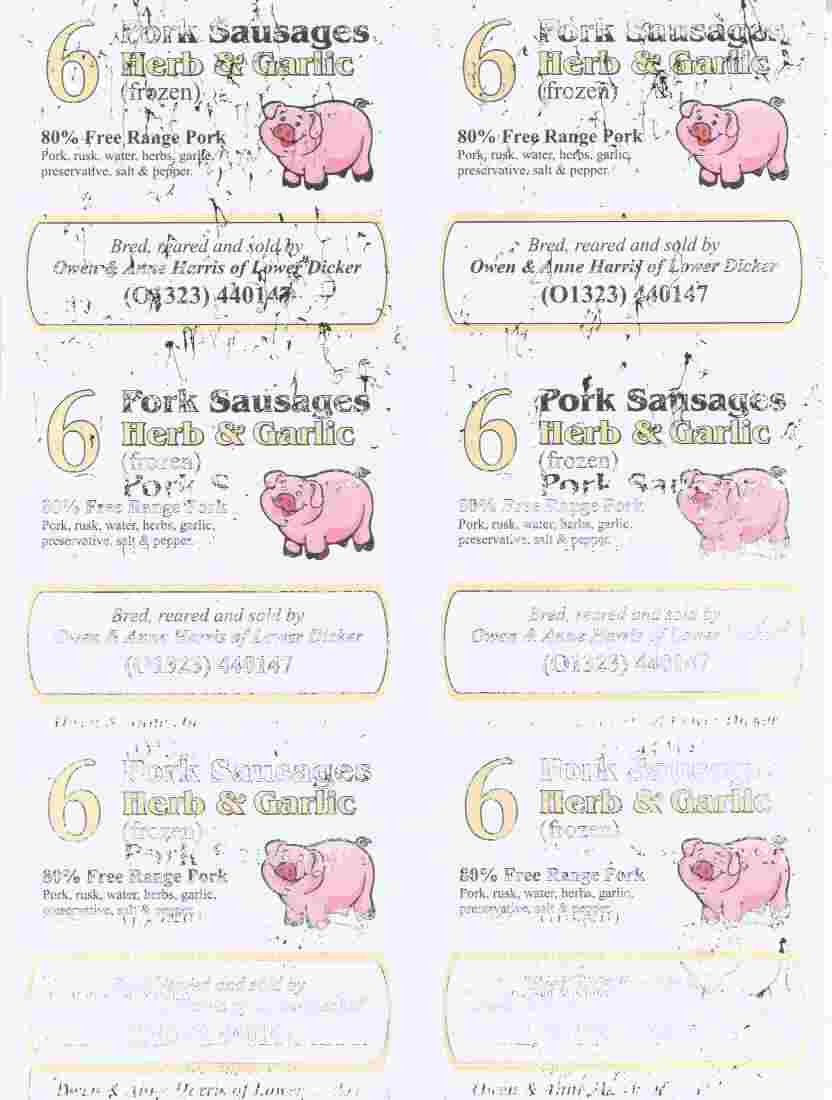 Abominable print quality - smudged and not fixed
The Minolta would not print pre-stamped business cards, when the toner appeared to stick to the reverse side for some reason. We abandoned colour card printing. A 215 scanner bed is also attached to enable colour copying and high quality scanning of documents and pictures, most of which find their way onto this website. This item is fast and silent, and we thought we'd scored here, but then the unit sometimes failed to scan the document's length correctly, compressing documents up and ruining accuracy.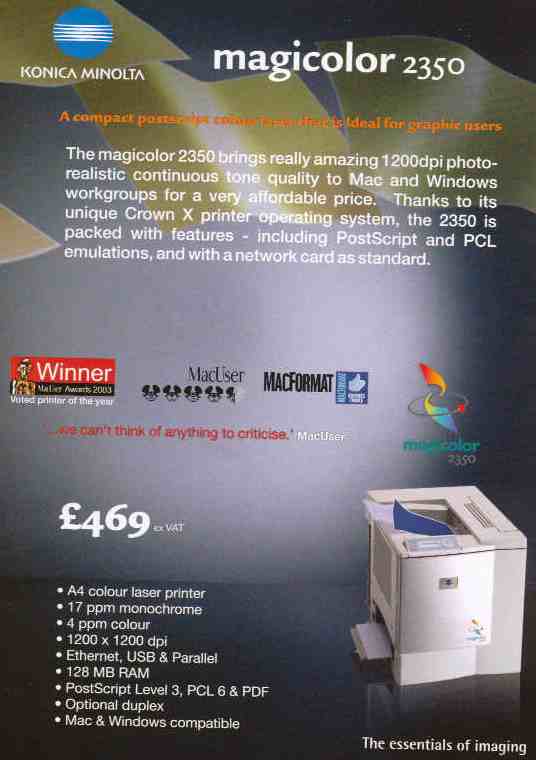 Brochure promising 4 pages a minute!
AWARDS - YOU MUST BE JOKING - CHECK THE STORY ABOVE
The UK's most prestigious Mac awards took place on 20th November 2003 at the Sheraton, Park Lane and Konica Minolta Printing Solutions won the category of 'Printer of the Year' for the magicolor 2350, beating HP and Canon. MacUser magazine have previously reviewed the 2350, awarding it with 4.5 mice and stating that 'Konica Minolta must have their competition worried'. "Its crisp, high-contrast output will please business users while design studios and production desks will appreciate its hairline precision and advanced colour handling."

MacUser Printer Of The Year 2003 - More information - We find this hard to believe!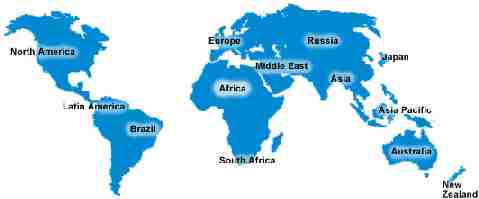 Konica Minolta Worldwide Service
Laser Printer Contacts: Product Questions | Webmaster | Support | Legal | Q-Shop USA | Q-Shop Europe | Q-Shop Japan | Asia Pacific users