Industry Overview
The British Venture Capital Association (BVCA) has over 170 full members and over 150 associate members. They have now invested in over 11,000 companies which in turn employ nearly 3 million people or about 18% of all private sector employees. Our industry invests in every part of the economy across all regions of the country.
The UK accounts for some 40% of the whole of the European market and on the world stage we are second only in size to the United States. The economic impact of the private equity industry on the economy of the United Kingdom is substantial and it continues to grow.
In the UK, Continental Europe and much of the rest of the world, 'private equity' means the equity financing of unquoted companies at many stages in the life of a company from start-up to expansion together with management buy-outs and buy-ins of established companies that have real growth potential which can be enhanced with private equity support.
'Venture capital' is a subset of private equity, covering early stages of funding from seed to expansion capital. The key elements of private equity and venture capital are investments in unquoted companies, equity capital by nature, medium to long term and targeted at companies with growth potential, which can ultimately be realised through trade sales or flotation on the public markets.
Private Equity Venture Capitalists
3i
Aberdeen Asset Managers Private Equity Division
Abingworth Management Ltd
ABN AMRO Capital Limited
Acorn Capital Partners
ACT Venture Capital Ltd
Advantage Capital Limited
Advent International plc
Advent Venture Partners LLP
Albany Venture Managers Limited
Alchemy Partners LLP
Alliance Fund Managers Limited
Alta Berkeley
Amadeus Capital Partners Limited
Apax Partners
Atlas Venture Ltd
Avlar BioVentures Limited
B.P. Marsh & Partners Plc
BA Capital Partners Europe
Bain Capital Ltd
Bank of Scotland Equity
Barclays Private Equity Limited
Barclays Ventures
Baring English Growth Fund
BC Partners Limited
Beringea Ltd
Birmingham Technology (Venture Capital) Ltd
Botts & Company Ltd
Bowmark Capital Limited
Braveheart Ventures
Bridgepoint
Bridges Community Ventures Limited
Bulldog Partners
Cabot Square Capital Ltd
Cairnsford Associates Ltd
Candover Investments plc
Carbon Trust (The)
Catapult Venture Managers Ltd
Cazenove Private Equity
Charterhouse Capital Partners LLP
Chrysalis VCT plc
Cinven
Clarendon Fund Managers Limited
Clayton Dubilier & Rice Limited
Close Brothers Private Equity LLP
Close Venture Management
Company Guides Venture Partners Limited
Core Growth Capital LLP
Create Partners Ltd
Crescent Capital NI Limited
CVC Capital Partners Limited
Derbyshire First Investments Limited
Doughty Hanson & Co Ltd
Duke Street Capital
Dunedin Capital Partners Limited
ECI Partners LLP
Elderstreet Investments Limited
Electra Partners Europe LLP
Electra Partners Limited
Enterprise Equity (NI) Limited
Enterprise Private Equity Limited
Enterprise Ventures Limited
EPIC Investment Partners
Equity Ventures Ltd
ETCapital Ltd
European Acquisition Capital Limited
European Capital Financial Services Ltd
Exponent Private Equity LLP
Ferranti Ltd
Fidelity Ventures
Finance Cornwall Limited
Finance Wales Investments Limited
Foresight Venture Partners
Frontiers Capital Limited
Global Life Sciences Ventures Ltd
GMT Communications Partners Limited
GoEast Ventures Ltd
Granville Baird Capital Partners
Graphite Capital Management LLP
Gresham LLP
Henderson Private Capital Ltd
Herald Investment Management Limited
Hermes Private Equity
HgCapital
Hotbed Limited
IDG Ventures Europe
Impax Asset Management Ltd
Industri Kapital Ltd
Inflexion Private Equity
Innvotec Limited
Intel Capital
Interregnum plc
Invest Northern Ireland
ISIS EP LLP
Isis Innovation Ltd
Javelin Ventures Limited
Katalyst Ventures Limited
Kennet Venture Partners Ltd
Kleinwort Capital Ltd
Kohlberg Kravis Roberts & Co Ltd
Langholm Capital LLP
LDC
Legal & General Ventures Limited
LF Europe Investments
London Seed Capital Ltd
London Ventures (Fund Managers) Ltd
Longbow Capital LLP
LTG Development Capital Ltd
Ludgate Investments Limited
Manchester Technology Fund Ltd (The)
Matrix Private Equity Partners Limited
Merlin Biosciences Limited
Midven Limited
MMC Ventures Ltd
Montagu Private Equity
Moorfield Investment Management Ltd
MTI
National Endowment for Science, Technology & The Arts (NESTA)
NBGI Private Equity
NewMedia SPARK plc
Noble Fund Managers Limited
North West Equity Fund
Northern Enterprise Limited
Northern Venture Managers Limited
NorthStar Equity Investors Ltd
Octopus Asset Management Ltd
Oxford Capital Partners
Palamon Capital Partners, LP
Parallel Ventures Managers Limited
Partnerships UK plc
Penta Capital Partners Ltd
Pentech Ventures
Permira Advisers Ltd
Phoenix Equity Partners
Pi Capital
Piper Private Equity Limited
Platina Finance Limited
Pond Venture Partners Ltd
Postern Fund Management Limited
PPM Capital Limited
Prelude Ventures Limited
Primary Capital Ltd
Quester
Risk Capital Partners
RJD Partners Limited
Root Capital LLP
Rutland Partners LLP
Sand Aire Private Equity Ltd
Scottish Equity Partners
Seed Capital Limited
Sigma Technology Management Ltd
SITKA LTD
Smedvig Capital Limited
Sovereign Capital Partners LLP
Standard Life Investments (Private Equity) Limited
STAR Capital Partners
Strand Partners Limited
Strathdon Investments Plc
Sulis Innovation Ltd
Summit Group Ltd (The)
SV Life Sciences Advisers LLP
TDR Capital LLP
Terra Firma Capital Partners Limited
Texas Pacific Group Europe LLP
Thompson Clive & Partners Limited
Top Technology Ventures Limited
TTP Venture Managers Ltd
UK Steel Enterprise Ltd
Unilever Ventures Ltd
Viking Fund
Vision Capital Ltd
Wales Fund Managers Limited
Warburg Pincus International LLC
West Private Equity Limited
What If Ventures
WHEB Ventures Ltd
WL Ventures Limited
WM Enterprise
YFM Private Equity Limited
YFM Venture Finance Ltd
Young Associates Limited
Zeus Private Equity LLP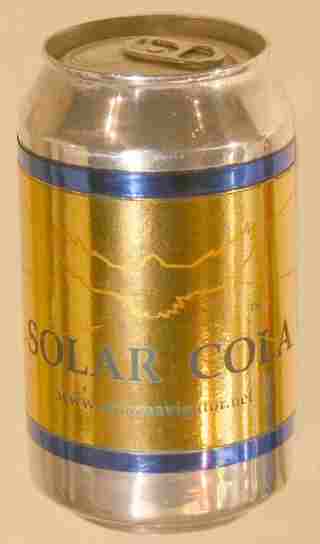 Solar Cola - the healthier cola alternative
---