Ecocats - Proposals for a solar powered craft to circumnavigate Great Britian
Ecocats is a company based in London and Cornwall which was founded in 2000 by Andy Fox, a boatbuilder and Derick Reynolds, a boat designer. They designed and produced the 22'-28' range of Ecocats open-deck power catamarans for use as harbour patrol, photography and recreational vessels.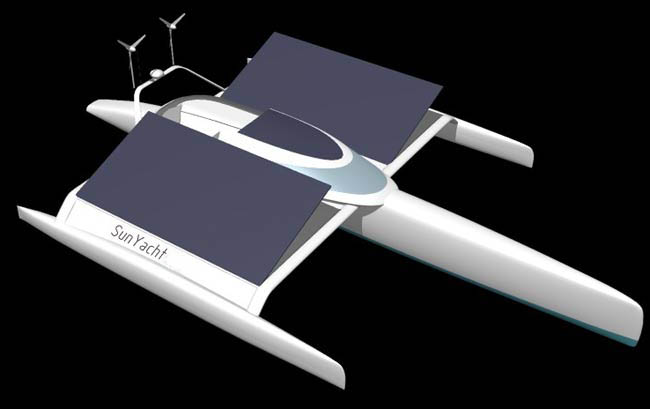 Solar powered trimaran concept drawing


Andy and Derick were joined in 2002 by Henry Mayhew, a keen boater and salesman looking to make an investment in a small design and manufacturing business, that could use his business experience.
Currently Ecocats have a number of boats under construction or awaiting build, including a 42 seat electric passenger vessel for Trentham Gardens lake, which is near Stoke on Trent. This boat will transport visitors between restaurants, the retail village and the coach park, and provide environmental cruises on the one and a half miles of water.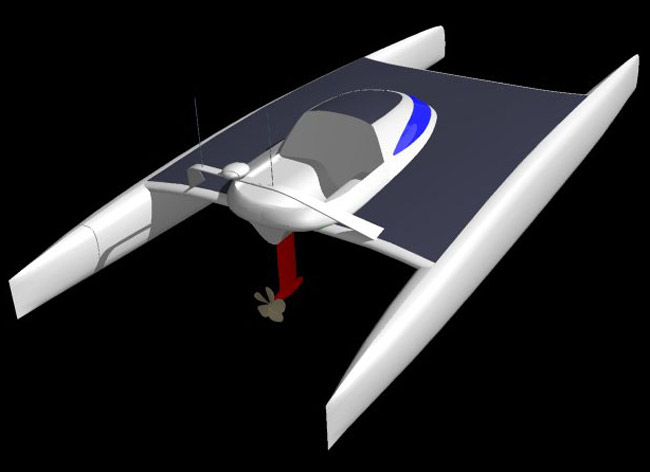 Solar powered catamaran concept drawing

Another boat in the design concept stage is the proposal for a solar/fuel cell and wind powered UK circumnavigating trimaran technology demonstrator, similar in concept to the Solar Navigator, which has undergone tests in model form in open water at various locations in Sussex.
Ecocats are also working on a solar assisted electric passenger ferry, an outboard powered race support boat, and a low-wash diesel patrol boat, the hulls of which you can see below undergoing tank testing.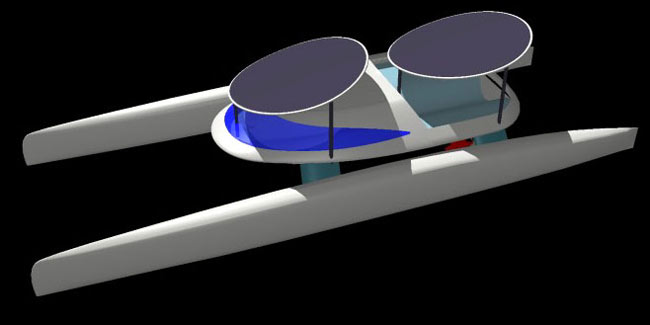 Another solar powered catamaran concept drawing
Ecocats E34 hull models being tested at Southampton University for The Port of London Authority.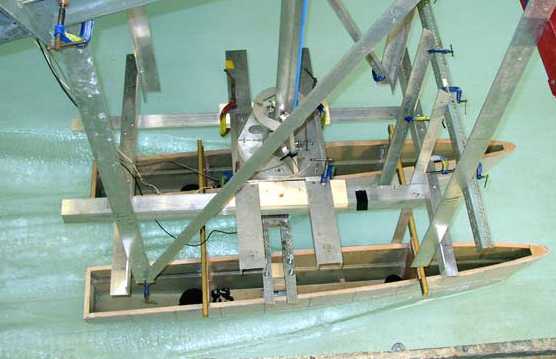 The hulls shown are 1:5 scale models of a 10.38m waterline hull being considered for use as patrol craft on the River Thames. The requirement is for low-wash medium displacement hulls.