Anyone can build a solar powered boat quite economically. The working model below is constructed of 3 empty pop bottles to form a trimaran hullform.
Four waterproof PV panels are attached which power 2 solar motors now generally available but especially supplied as kits from Plugging Into The Sun.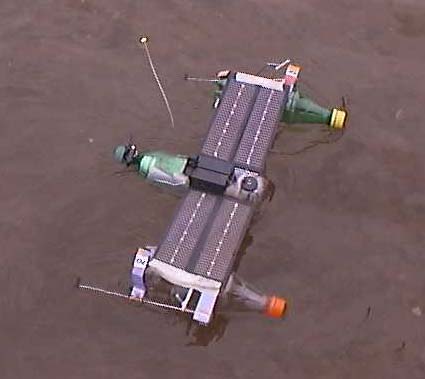 The model above has been improved with the addition of radio control equipment. Parents, just imagine, no more batteries to buy!
Make any toy boat work using solar power and we'll give your project a mention.

Low inertia motors suitable for solar powered projects.