Royal Mail to appeal against fine 10 February 2006
Royal Mail is to appeal against a £11.4m fine imposed over the amount of post being lost, damaged or stolen.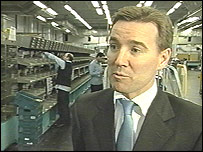 Chief executive Adam Crozier
Chief executive Adam Crozier said the record fine was "unfair" because the service was improving and the penalty would not be used to help customers.
Regulator Postcomm found Royal Mail guilty of "serious breaches" of its licence in relation to mail security measures and staff vetting.
Its inquiry took place after reports some staff were tampering with mail.
Royal Mail could also be fined £270,000 for poor delivery performance in London during 2004-5.
'Quality of service'
Royal Mail said the level of lost mail had halved over the last three years, while stolen mail accounted for just 0.001% of the 22 billion items handled every year.
"We are constantly looking to improve our performance," Mr Crozier told the BBC.
"We don't think the level of the fine is right today, for the simple reason, most of all it does not help customers.
"The fine goes to the Treasury. It does not get ploughed back into quality of service for our customers."
He said: "It is very important we continue to improve our service. We are aware of that."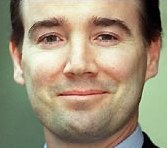 Royal Mail Group PLC chief executive Adam Crozier
'Ineffective'
Under legislation passed in 2000, Postcomm has the right to fine Royal Mail up to 10% of its annual turnover if it is found to have breached its licence obligations.
Royal Mail was fined £7.5m in 2003 - the largest fine levied to date - after it was found to have missed performance standards for delivering business mail.
In its investigation, Postcomm found that many Royal Mail agency staff were not properly vetted before being employed and that this had compromised the safety of deliveries.
It also concluded that co-ordination of measures to prevent theft and damage were "ineffective" and that Royal Mail had failed to adequately monitor the effectiveness of its own procedures.
Postcomm said Royal Mail had made significant efforts to tackle the problem over the past nine months.
However, it said the proposed fine reflected the "extent and seriousness" of the identified shortcomings, most of which could be put down to "management failings".
F.A.O. Adam Crozier Ch Ex Recorded UK Post
Royal Mail Group PLC (4138203)
148 Old Street
London EC1V 9HQ
10 April 2007
Dear Mr Crozier
Jordan International Economy Ref. CP 612 869 285 GB 10 March 2007
& Jordan Signed for Delivery Ref. RI 8687 7509 9GB
28 March 2007

I write with reference to the above items, which were posted on the 10th and 28th March 2007 at 'The Quentins' Hailsham and my local office in Herstmonceux respectively.

The first delivery arrived after only minor delay, but was damaged and missing one bottle of a cola drink gifted to the recipient.

I sent a replacement bottle via the signed for service, after being told 4-5 days for delivery was normal. I attach copies of the relevant post office receipts for your convenience.

I was also told and accepted in good faith that there would be a signature at the other end and that I could track the parcel. I now find that in reality, there is no tracking in the country concerned and no mention of who to contact in Jordan, to track the parcel. Because of this I feel the public would want to know and I will be posting this letter and subsequent correspondence on the internet: ww.solarnavigator.net/royal_mail.htm

So, here we are some 13 days later and the package has still not been received. I would not normally make a fuss or make a claim, but the circumstances are such that I no longer feel I can trust your service, and worse still, I think you may be misleading the public into believing you have a service, which clearly is not under your control. There are certainly no sensible checks and balances in a reasonable timeframe.

Could I therefore ask you to look into the matter for me on an urgent basis and come back to confirm a signature has been received at the other end, and if that is not the case, please tell me what you are going to do about it?

I look forward to hearing from you on a by return basis please.

Yours sincerely

Nelson Kruschandl
LINKS and REFERENCE
---
A taste for adventure capitalists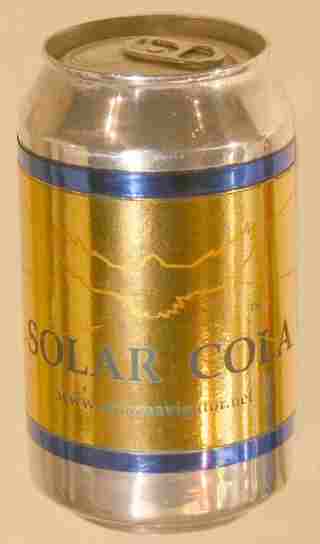 Solar Cola - a healthier alternative