HERSTMONCEUX ROBOTICS EVENT 7-8 February 2004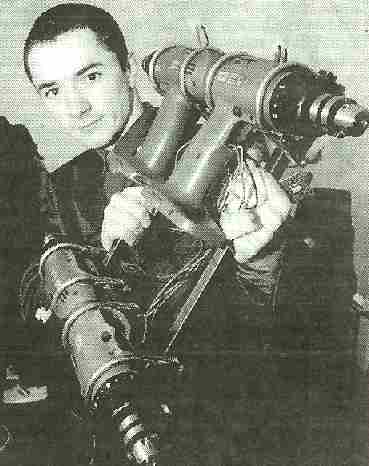 Alex Martin (Al's Robots) - Organiser of the Event
The Observatory Science Centre at Herstmonceux kicked off its 2004 season with an exciting event for all ages. The Robotics Event on Saturday and Sunday was an unusual opportunity for people to enter the fascinating world of robots. There were a number of tasks held over the two day event, where robot builders showed off their creations and competed against each other, time and computing power.
Competitions included ant-weight championships, BEAM solar rollers and other insect like creations, autonomous robots competing for superiority and loads more. Visitors had the chance to speak to robot enthusiasts and find out how you could become a robot builder of the future. In addition to the Robotic Event the entrance included access to the hands-on exhibits throughout the centre and outdoor discovery park.
With its domes and telescopes, the science centre is part of the former home o fthe Greenwhich Royal Observatory. Visitors savoured the unique atmosphere of a place where astronomers studied the heavens on every suitable night from the 1950s to 1980s and visit some of the giant telescopes on display.
The new exhibition, Domes of Discovery, the story of the Royal Observatory, brings to life the 300 year history of one of the most famous institutions in the world. It describes what astronomers did at Greewhich and Hertsmonceux, the telescopes they used and the discoveries they made. This exhibition is incuded in the price of the robotics event.
Home | The Observatory Facts | Visiting | Events | Exhibits
Telescope Tours | Schools | Birthdays | Groups | Web Links
Science Projects Home

The Observatory Science Centre
Herstmonceux, Hailsham, East Sussex, BN27 1RN
Tel: 01323 832731 Fax 01323 832741
E-mail: info@the-observatory.org