Unique in shape and function, the outstanding design of these ships received numerous awards and was exhibited in the Design Museum in both London and New York.
These ships are however, designed for daily use, whether sun or rain and not for museums. The powerful generators provide an ecological alternative for daily use to ships with a conventional internal combustion engine. Our ships are also virtually noiseless. The use of stainless steel underlines the extravagant design and reduces day-to-day operating costs thanks to the low degree of care required.
Kopf Solardesign provides turn-key complete solutions, tailor-made to meet your special requirements. From the very first idea and technical realization to final assembly on site. This service is based on the close cooperation between Kopf Solardesign and Kopf AG.
As a subsidiary of KOPF AG, we have many years of experience in solar technology and the processing of stainless steel. We develop ecological products by intelligently combining high-tech and design. The responsible use of energy and the knowledge of ecological relationships form the basis for our products.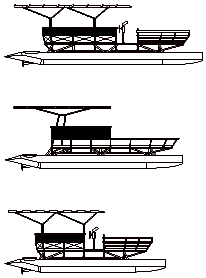 RA System
The "Kopf Solardesign RA System" is based on an upgradable modular structure. This means that we can meet your specific requirements as far as passenger capacity is concerned. Due to registration as a sport boat, up to 12 persons can be conveyed. The solar collector in the roof of the ship generates not only current, but also provides shade. A small bathing deck with integrated ladder facilitates access to the water. The open deck and the flexible layout enable the use of RA ships, e.g. for event trips or excursions in sensitive waters.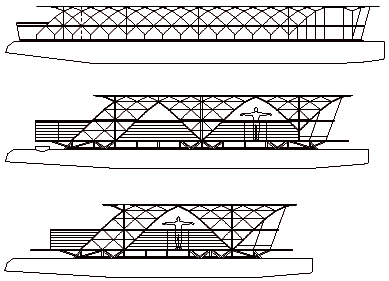 Shuttle System
The "Kopf Solardesign Shuttle System" is based on an arched solar collector. This transparent shell protects passengers during inclement weather and simultaneously provides a fantastic view. The modular structure enables us to offer you a wide variety of models that are tailor-made to your requirements. 30 to 120 persons can be accommodated depending on the model. The Kopf Solardesign shuttles have numerous uses - from ferries, charter ships, for private celebrations to corporate and marketing events of companies. Interiors are flexible and can be furnished to meet individual requirements, for example with a kitchen, heating or sanitary facilities.
Kopf Solardesign GmbH & Co. KG
Stützenstraße 6
D - 72172 Sulz-Bergfelden
Phone: ++49(0)7454-75-288
Fax: ++49(0)7454-75-302
e-mail: info@kopf-solardesign.com
CONTACT: nelson@solarnavigator.net 07905 147709 (UK)