GREAT LEADERSHIP
The coin shown below was struck to commemorate the remarkable career of one of England's greatest ever naval commanders.
The war between England and Napoleonic France began in 1793. Admiral Horatio Nelson was given command of 'Agamemnon', a sixty gunner and appointed to Lord Hood's fleet. There followed an exceptionally active career with several distinctions, until in May 1803, Nelson, now a vice admiral of the Blue was appointed to the command of the Mediterranean Fleet with his flag in H.M.S. 'Victory'. On 21st October 1805 the last great action of the days of sail was fought out in the historic waters off Cape Trafalgar. 27 British ships faced 33 French and Spanish. Nelson won an annihilating victory, the battle beginning with the hoisting of the most famous signal in British naval history: "England expects every man will do his duty."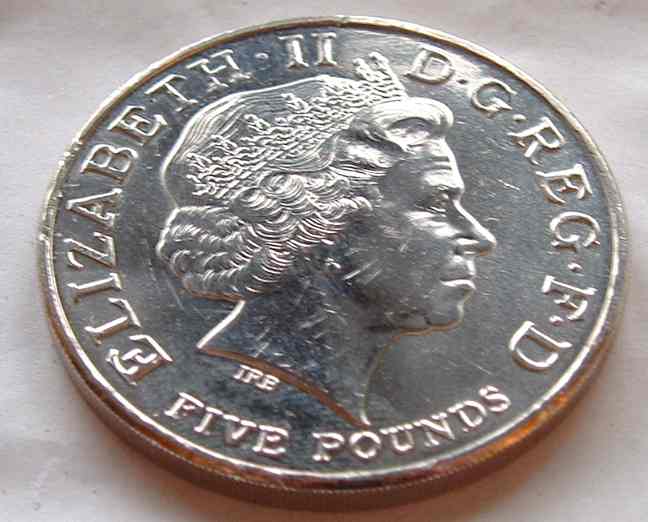 Horatio Viscount Nelson Duke of Bronte
THE BATTLE OF TRAFALGAR
On the 21st October 1805 the combined French and Spanish fleets fought the British off Cape Trafalgar near the Spanish port of Cadiz. Nelson had arrived on the 29th September in his flagship, Victory, to take command of the British fleet.
During the battle the English lost no ships but took twenty from the French and Spanish. Nelson was mortally wounded by a shot from the French ship Redoubtable. Nelson's tomb can be seen at St Paul's Cathedral in London and his flagship, Victory, can be seen at the historic dockyard art Portsmouth.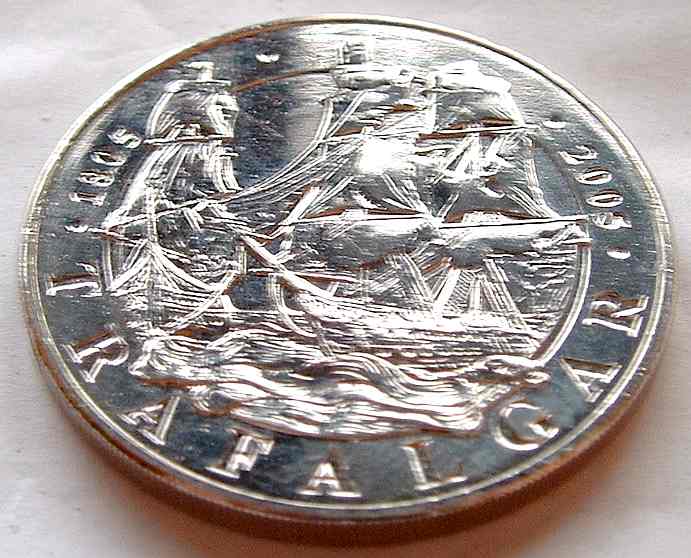 England expects every man will do his duty
Battle of Trafalgar Coin (Reference TC01)

To commemorate the 200th Anniversary of the Battle of Trafalgar we have this stunning Limited Edition, legal tender coin issued by the Isle of Man Government, and licensed by The National Maritime Museum.

The coin is made from solid silver with an authenticated piece of copper from HMS Victory bearing Nelson's signature.

The words surrounding it read 'THE BICENTENARY OF TRAFALGAR'

This magnificent coin sits in a presentation box and will make a wonderful keepsake, beautiful present or collectors piece.

Comes complete with a certificate of authenticity.


Price: £59.00

(available from HMSO)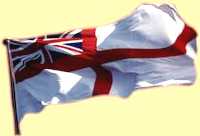 ---
A taste for adventure capitalists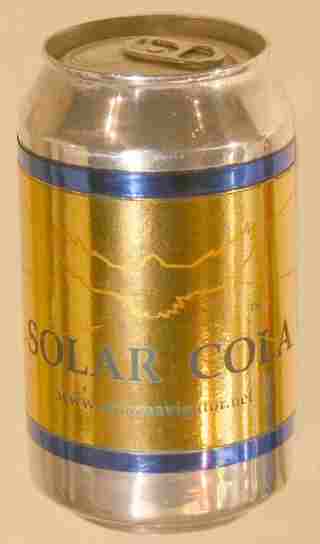 Solar Cola - a healthier alternative