Solar Navigator is capable of selecting different motors to suit running conditions. The motor below may be used in cruising mode.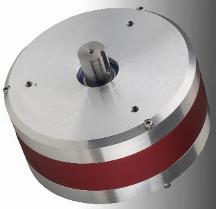 The motor shown is a wye connected, 12 pole, 3 phase, brushless design. It weighs 6kg, is 178mm in diameter and 85mm long. Depending on winding configuration, it may be operated in a range of 12-48VDC up to 100A, 120-160VDC up to 70A or 320VDC up to 30A. Speeds up to 6,000 rpm are possible at the appropriate voltage. This motor offers around 94% efficiency.

The stator is made from 29 gauge, M15 electrical steel laminations and wound with insulated copper wire. The rotor is made from the same lamination material and has 12 neodymium iron boron (NdFeB) magnets mounted on its circumference.

The housing is anodized aluminum and is assembled with stainless steel bolts. Each cover plate contains a sealed 25mm ball bearing through which the rotor shaft fits. * Motor weighs 12 3/4 pounds * Explosion proof * Waterproof
MORE TO COME.............
Healthier alternative tastes for adventure capitalists