JOIN THE BSAC: How to join a Branch a School Direct
SHOP: BSAC Mailshop BSAC Bookshop BSAC Videoshop
ABOUT THE BSAC: The BSAC More about BSAC BSAC Structure HQ Contacts Regional Contacts
The Structure of the BSAC An explanation of the many facets of the BSAC and its place in the underwater world.

BSAC President HRH Prince Charles

HRH The Prince of Wales became President of The British Sub Aqua Club in 1974 when he succeeded his father, Prince Philip, HRH The Duke of Edinburgh. Prince Charles is a trained diver who has taken an active part in BSAC diving.

BSAC Officers
Officers are responsible for the day to day running of the BSAC. They consist of the Chairman, the Vice Chairman, the National Diving Officer, The Honorary Secretary and the Treasurer. The Officers are elected every three years, for a maximum term of six consecutive years, by the BSAC membership.
BSAC Council
The BSAC is a democratic organisation, all members having a vote at the annual election of the officers and council members. Nine BSAC Council members are elected every three years, for a maximum term of nine years, by the BSAC membership. Whilst Council normally meets about four times each year.
National Diving Committee
This is a technical group appointed by the current National Diving Officer to assist and advise on technical issues, such as diving medicine, incident analysis, decompression etc. Posts include: Chief Examiners for the various levels within the Instructor Training Scheme.
BSAC HQ
The Headquarters of the BSAC are located in Ellesmere Port, in the North West of England. Headquarters staff deal with membership administration, finances, communications and the administration of many of the courses and examinations. The BSAC Mailshop handles the sales and distribution of BSAC publications and products to both members, the dive trade and direct public sales.
BSAC Coaching Scheme
Within the United Kingdom the BSAC has a number of Regional Coaches who are responsible for first line support of branches and the organisation of courses and events at regional level.
BSAC International
BSAC International is a wholly owned subsidiary of BSAC and as such pays its profits into BSAC for the development of the Club. It is run by a Board of Directors appointed by the Officers and Council and is responsible for development and management of BSAC commercial activities, particularly overseas. This includes supervision and expansion of the BSAC Schools system and franchises.
BSAC Schools
These are independent commercial diver training schools authorised by the BSAC to use the BSAC diver training scheme and issue BSAC qualifications. Fully qualified BSAC instructors are employed to deliver this training. Schools often have their own attached BSAC branch, or work in close conjunction with other local BSAC branches.
DIVE magazine
DIVE magazine is an independently edited and published world class full colour diving magazine contracted to the BSAC to be its journal. DIVE articles cover all aspects of diving with regular equipment, travel and technical reviews. Members receive the magazine monthly as part of the membership package, keeping them up to date with BSAC developments and happenings in the diving world in general.
BSAC Membership
BSAC membership provides internationally recognised qualifications through instruction by highly qualified instructors, following one of the worlds's most respected training programmes. As a member of a branch you have the opportunity of pursuing diving with like minded persons, often using shared equipment such as branch owned boats, compressors, etc.

Direct membership is also available for those who do not wish to become members via a Branch.
Members enjoy third party liability insurance worldwide and receive monthly copies of DIVE magazine to keep them up to date with all that's new in diving.
WHY DIVE WITH THE BSAC?
Find out why YOU should choose the BSAC. Take advantage of BSAC's almost 50 years of experience in diving the world's oceans. Join in our diving activities at a local, national or international level. No wonder we're the world's biggest diving club.
LEARN TO DIVE WITH THE BSAC
Every year around 100,000 people learn to dive the BSAC way. Enjoy clear blue waters, exploring wrecks, discovering undersea life, taking photographs or films, learning to teach others to dive. The BSAC opens the door to this and more. Beginners are welcome at any BSAC Branch or School . You choose the method and speed that suits you best.

ALREADY QUALIFIED?
If you are already certified then you are sure to be welcome at any BSAC Branch and can join in their regular diving programme. Appreciate the advantage of going diving with other Branch members - and enjoy the social side, too. To advance your diving knowledge, just cross-over to your corresponding BSAC level and continue from there. Start by speaking to a branch or school about a SALT certificate which recognises your previous training. If you prefer you can join via BSAC Direct and enjoy membership benefits without a specific Branch connection.
BSAC BRANCH WEB SITES

These are the sites the BSAC know about. If they have missed you out, (check first) please go to the :
BSAC BRANCH WEB SITE SUBMISSION FORM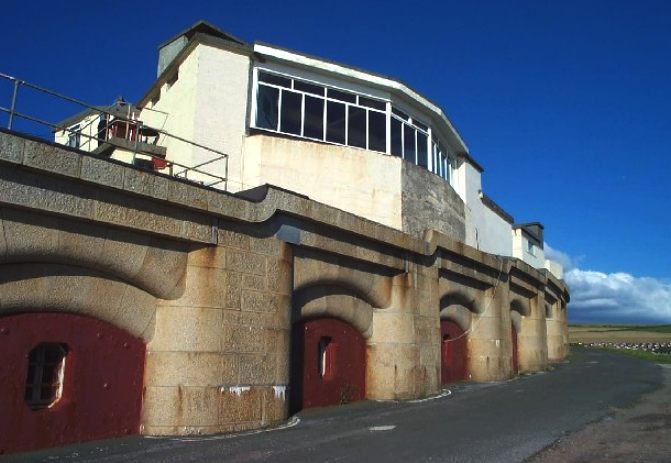 ---
Greater London | South East | Southern | South West | Eastern | East Midlands | West Midlands | Yorkshire & Humberside | Northern | North West | Scotland (North) | Scotland (South) | Wales | Northern Ireland | Channel Islands | Europe (North) | Europe (South) | Gulf | Kenya| Indian Ocean | Malaysia/Singapore/Philipines | Hong Kong | Australia/Fiji | Caribbean | North America/Canada
---
BSAC Web Ring - a tour of BSAC branches (but not all). Join the Web Ring
00 General/National
01 Greater London
Argonauts Scuba Club 643
Bermondsey SAC 42
BT London 1771
Chelsea & Fulham SAC 45
Clidive 410
Crouch End Divers (N.London) 1141
Ealing 514
Eltham & District 496
Enfield 1105
Ensham 518
Fulham SAC 925
Hackney SAC 271
Hampstead (London) SAC 179
Harrow SAC
Hellfins 898
Holborn 130
Imperial College Underwater Club 64
Islington Divers 333
Kensington Cosmos 785
Kings College SAC (part of University of London) 9171
Kingston & Elmbridge Junior Snorkellers Club 3069
Kingston University SAC 9153
Lea Valley SAC 2322
Londinium MDC 1596
London Branch 01
London Guildhall University Dive Club 358/9164
London Hellfins 898
Londonium Military Diving Club 1596
MANTA Divers, Tooting 953
Meadhurst, Sunbury on Thames 181
Meridian SAC, London 1158
New Cross 102
Putney 441
Richmond SAC 1489
Ruislip & Northwood 206
Staines & District 370
St Mary's Hospital 254
Teddington SAC 2167
University of East London SAC 490
University of London SAC 69
University of East London SAC 490
University of North London 642
Waltham Forest SAC 679
YDive (Central London YMCA) 1028
02 South East
AquaCarta 2142
Banstead UDC 1314
Bexley 982
Billingshurst SAC 478
Bournemouth & Poole 6
Brighton 07
Brighton Marina Divers 493
Bromley 26
Brunel Uni SAC 9192
Bushey & Borehamwood SAC 456
Canterbury divers 326
Chichester SAC 555
Cranleigh SAC 1328
Crawley 148
Croydon 23
Croy Tech 187
Croy Tech 187 (alt.)
Dagenham SAC 227
Dorking 1203
Dorking Snorkelling Club 3081
Dover SAC 303
Dulwich College Special 9141
Eastbourne Sub-Aqua Club 513
East Surrey Divers 1475
Edenbridge 1689
Giffords Cruz 629
Guildford 53
Havering Scuba Divers 1223
ISAC 1871
Kent University SAC 9173
Kingston & Elmbridge 17
King Charles (Surbiton) 1175
Maidstone SAC 427
Medway 59
Nelpsac 490
Orpington 812
Phoenix Divers 2261
Ruislip Snorkelling Club 3070
7 Seas Divers, Epsom 1674
Selsey Bill SAC 2157
Surrey Aquanauts 689
Sussex DC 1016
Teddington SAC 2167
Swale Divers 787
Thornton Heath 210
Tunbridge Wells SAC 149
University of Brighton SAC 2230
University of Surrey 316
University of Sussex 9145
Worthing 1323
03 Southern
Aldershot Dolphins
Andover SAC 942
Atlantic Marine Divers 1780
Aylesbury Green Park SAC 1306
Banbury SAC 74
Berkshire Buddies 1782
Bicester SAC 995
Blacksheep Divers 2280
Blue Water Diving, Basingstoke 2117
Bracknell SAC 434
Brighton Marina Divers 493
Chesham SAC 779
Calshot SAC 1397
Chippenham Diving Club 1622
Eastleigh BSAC 476
High Wycombe SAC 0293
Jersey SAC 632
Maidenhead, Eton and Windsor 1641
Marlborough SAC
Milton Keynes SAC 832
Neptune Scuba Club 1545
Newbury SAC 1253
Oxford 34
Oxford Brookes University SAC 9149
Oxford University Underwater Exploration Group 9205
Reading 28
Reading University SAC 9238
Ridgeway Divers, Swindon,Wilts. 1570
Ringwood SAC 1534
Romsey SAC 1259
Salisbury Civil Service SAC 890
Slough aka Coopers 491
Southampton University SAC 9143
Southsea 009
Swindon 46
Sundown Divers 2194
Thames Valley Police Dive Club 2314
Under Pressure 1958
University of Portsmouth SAC 9184
Wantage 919
Wendover 2088
Whitehill SAC 2074
Wight Dolphins 807
04 South West
Aquanaut (Exeter) 1728
Bath BSAC 33
Bath University 482
Bournemouth & Poole BSAC 6
Bradford on Avon SAC 558
Bristol Aerospace SAC 88
Bristol Channel Divers 2241
Bristol Diving Club 3
Bovington SAC 1628
Cabot Divers, Bristol 1830
Clifton SAC 1468
Duchy Divers 1541
East Cornwall Divers 1631
Exeter 62
Ilfracombe and North Devon 86
NORAD SAC 1212
North Dorset SAC 975
Peninsula SAC (Redruth) 1036
Penzance 116
Plymouth Sound 164
Poole Dam Divers 1924
Portway SAC 524
Royal Divers (Bristol) 3
Severnside SAC - Bristol SW England 364
Street (Somerset) SAC 1006
St Martins SAC 1608
Stroud Valley SAC 1521
Tolgus 778
Totnes 598
University of Bristol Underwater Club 9160
University of the West of England 9182
Viking Divers 1933
Wellington & Taunton SAC 10
Weymouth & Portland 853
Winfrith SAC 1083
Weston-super-mare 512
Yate 12
05 Eastern
A1 Diving Club 2162
BarZero 2338
Basildon 356
Bedford 89
Billericay SAC 1620
Bramston SAC 1159
BT Research Sub-Aqua Club
Bushey & Borehamwood 456
Cambridge SAC 240
Cambridge University Underwater Exploration Group 52
Chelmsford & District SAC 306
Chiltern Divers 1590
Cranfield SAC 1466
Dacorum SAC 713
Dunstable SAC 981
Elstree & Borehamwood SAC 456
Grey Goose Divers 1862
Gulp Divers (Wisbech) 2298
Harlow SAC 141
Havering Scuba Divers 1223
Hertford Barracudas 1744
Hertfordshire Underwater Gogglers SAC 380
Hoddesdon SAC 582
Horizon Divers 1121
Ipswich SAC 32
Lowestoft SAC 671
Loughton 365
Luton 105
Mid Herts Divers 1784
Newmarket 796
North East Essex SAC 54
North Herts Divers 790
North Norfolk Divers 1151
O2dive 2297
Potters Bar 714
Rayleigh SAC 467
Riverside 1917
Saffron Walden 1630
Selo 177
Sine Qua Non 1904
St. Albans SAC 311
St. Edmundsbury SAC 1441
Sine Qua Non 1904
St. Ives SAC (cambs.) 833
Stortford Divers 1385
Sunstar 2030
Trident (Hatfield) 363
University of East Anglia SAC
DeHavilland Divers 380
Ware SAC
Watford Underwater Club 660
West Norfolk SAC 635
06 East Midlands
Ashbourne Divers 1116
Ashby Castle SAC 2211
Belper SAC 619
Alfreton 302
Bingham SAC 0378 (South Notts.)
Boston SAC 1200
Buxton SAC 940
Charnwood Saltz SAC 934
Colonel Frank Seely SAC 9230
Corby and District SAC 1103
Del Mar Diving Club 312
De Montfort University SAC 9234
Derby 72
Fathom Divers 1701
Grantham SAC 209
Headstream Divers, Etwall 1077
Hinckley SAC 549
Indepthdivers (Nottingham) 2205
Leicester Underwater Exploration Club 321
Lincoln & District SAC 109
Lincoln Association of Sub Aqua Clubs
Long Eaton SAC 834
Loughborough Students Union SAC 9165
Lutterworth 1410
Mansfield 735
Marlin SAC, Nuneaton 2260
Newark SAC 772
Northampton 13
North East Derbyshire SAC 921
Nottingham University 9172
Octagon Divers, Nottingham 1651
Proteus Sub Aqua club (Newark) 2252
Ratae SAC 1791
Scubanauts (Nottingham) 2115
Skegness 1534
South Northants 1332
Spalding 1070
Spondon 1563
Wellingborough & District SAC 2184
Worksop 423
07 West Midlands
Alpha Divers (Warley) 1249
Bahar SAC 1877
Birmingham 25
Birmingham University Dive Club 9157
Bloxwich 897
Boldmere Divers 1478
Black Country Divers 2016
Burntwood 539
Central Divers
Chillington Divers 2085
Cirencester Dolphins 1145
Cotswold (Gloucester) 332
Coventry 58
Dolphin SAC (Cirencester) 1145
Dudley Dolphins 857
Dudley Nautilus SAC 866
Evesham & District SAC 810
Hereford SAC 633
Inner Space Divers 1876
Keele University SAC 9152
Kingsbury Divers 2215
Kings School Worcester 9076
Leamington and Warwick 217
Loughborough Student Union's SAC 9165
Marlin Sub Aqua, Nuneaton 2260
Maverick Divers 2269
Mercia SAC 1626
Newcastle (Staffs) SAC 1237
Newman Sport Diving Club 1448
Nauticus Divers (Birmingham) 947
North Glos. 80
North Staffs Divers 12
Orca Divers 1925
Phoenix UEC 1134
Potteries SAC 1935
Prima SAC 1615
Rolls-Royce SAC (Derby) 876
Ross on Wye SAC 1260
Rugby 431
Shrewsbury 626
Solihull SAC 1125
Stafford SAC 867
Staffordshire University SAC 1101
Stoke on Trent College 874
Stratford on Avon 730
Stroud Valley SAC 1521
Studley SAC 1277
Sutton Coldfield SAC 0425
Tamworth 137
University of Warwick 9174
Worcester 562
Wrekin Telford
08 Yorkshire & Humberside
Barnsley Metrodome 1864
Batley Snorkelling Club 3141
Bradford 44
Chapletown (Sheffield) SAC 0256
Doncaster SAC 75
Excalibur (York) 1331
Grimsby & Cleethorpes 37
Harrogate 39
Huddersfield 18
Huddersfield Cormorants 1182
Hull 14
Hull University SAC 245
John Smeaton (Leeds) 1851
Keighley SAC 117
Kippax SAC 0768
Kirklees SAC 836
Leeds 115
Leeds Metropolitan University SAC 9137
Leeds University Union SAC 9139
Octopus Divers 1900
Pennine Orca SAC 2051
Piranha Divers 2231
Pontefract 190
Recreational Scuba Enthusiasts, Sheffield 2089
Rotherham 41
Scarborough 83
Sheffield 36
Sheffield (Chapeltown) 256
Sheffield University SAC
Stingray Divers 2255
Stocksbridge SAC 1027
University of Bradford SAC 9154
Wakefield 77
West Yorkshire Fire Service Diving Section Special Branch 2216
White Rose Dolphins,Bradford 1715
Whitby SAC 1108
Wombwell SAC 1460
York SAC 50
York University SAC 914
09 Northern
Aegir 2341
Bishop Auckland SAC 399
Blyth 348
Catterick Garrison SAC 1825
Cleveland Divers 978
Darlington Dolphins 2160
Deeside DiversSAC 958
Hartlepool 985
Martini Divers 2154
Morpeth Dolphins SAC 997
Newcastle Universities SAC (NUSAC) 9155
Poseidon 676
Redscar Divers 664
Sunderland SAC 589
Teesside 43
University of Sunderland SAC 9222
Washington 967
Wearside 744
Whitburn 1647
10 North West
Abraham Moss SAC 842
Alsager SAC 887
Aquatech SAC 1947
Barton SAC 1944
Blackburn 1815
Blue Water Divers 2032
Bolton BSAC 84
Bury SAC 601
Castaway (IoM) SAC 2309
Castle Rushen Divers 1287
Chadderton SAC 429
Chaumont 1149
Chester SAC 588
Chorley 304
Congleton Divers 1645
Darwen SAC 47
East Cheshire SAC 100
Eccleston SAC 414
Farnworth SAC 1177
Hartford SAC 522
Hazel Grove SAC 382
Horwich Sub Aqua Club 435
Hyndburn 747
Isle of Man SAC 76
Jesters SAC, Chester 1824
Kendal & Lakes 546
Lancaster University SAC 9158
Lunesdale SAC 138
Manchester University SAC
Manx Divers 860
Merseyside SAC 5
Middleton SAC 905
Ormskirk SAC 879
Pendle 581
Preston Sub Aqua Club 870
Ramsbottom SAC 1128
Ribble Valley SAC 594
Saddleworth 1168
Salford SAC 253
Salford University Diving Society 1084
Skelmersdale (Phoenix N. W. SAC) 1859
Solway SAC 638
Southport SAC 278
Stockport Underwater Diving Group 437
Sub C Divers 1206
Tameside 690
Tameside Snorkel & Octopush Club 2327
Trafford SAC 584
Warrington 550
Warrington Snorkellers Club 3215
West Cumbria SAC
Western Approaches DC 2097
West Lancashire 153
Wirral SAC 917
Worsley SAC 691
Xarifa SAC 1071
Xaverian Dive Club, Liverpool 260
11 Scotland (North)
Aberdeen SAC 67
Aberdeen University SAC
Buchan Divers BSAC 1804 - Wreck Diving in Scotland
Caithness Diving Club 119
Deeside SAC 906
Dundee SAC 334
Dundee University
Ellon SAC 1193
Inverness SAC 346
Jacksac 2200
Kinloss SAC
KINSAC 405s
Montrose SAC 500
Pecten SAC 1655
Peterhead 1804
Saints Divers 2112
Thurso 119
12 Scotland (South)
Caledonian Divers 1652
Cupar SAC 1094
Dalriada SAC 2293
Divetech, Edinburgh 1067
Edinburgh Divers 21
Edinburgh University SAC 407
eDivers Edinburgh 2287
Gareloch Civil Service 1736
Girvan 1820
Glasgow University 9150
Heriot-Watt University 9236
Kirkcaldy 442
Loch Lomond 889
Lothian Divers 1945
Martini Associated Divers 2276
Neptune SAC 1196
Newton Stewart SAC 1853
South Queensferry SAC 1262
St. Andrews University SAC 300
Strathallan School 9224
Thistle Divers. Kirkinitilloch Thistle SAC 783
13 Wales
Aberystwyth University DC 9203
Ammanford SAC 2229
Barry SAC 977
Caldicot Divers 1270
Cardiff 590
Cardiff University SAC 9206
Cynon Valley 570
Flintshire 167
Golden Lion SAC 2198
Gwynedd 71
Menai SAC 2068
Neath Marlins SAC 1539
Rhosneigr 858
Rhyl 552
Swansea Yacht & SAC 99
University of Wales, Aberystwyth 9203
University of Wales, Bangor 9175
Wrexham Seals 1955
14 Northern Ireland
Barracuda SAC Larne 1477
Castlereagh SAC 871
Dolphin SAC 738
Lisburn SAC 422
Queen's University, Belfast SAC 488
Ulster SAC 1580
15 Channel Islands
50 Europe (North)
AFCENT Diving Club 776
Triton Diving Club, Celle 1246
Dublin University SAC 440
EMBL-SAC - Heidelberg,Germany
ESOC Skin Diving Club - Darmstadt,Germany 1711
ESTEC Swimming and SAC 938 -
Hameln SAC 1519
Hohne Global Divers 1376
Osnabruck Dolphins 444
Randstad Harings,Holland 1913
Roche SAC 1664
Southern Division 1667 (Holland)
Sub Aqua Trotters (Buehl Germany) 2268
51 Europe (South)
CJSATC Cyprus
Dhekelia SAC 120S - Cyprus
Island Divers, Tenerife 1749
Larnaca Cyprus 2169
Los Gigantes 1895
Malta Calypso 393
Odyssey Divers 2050
Sharks - Malta 1818
Safari Diving, Lanzarote 1960
Seahorse, Ibiza 1604
57 Gulf
Abu Dhabi SAC 815
Adma DC 2027
Doha Sub-Aqua Club 941
DSDC, Dubai U.A.E. 1339
Kuwait Mantas 1045
Q - Special 2238
Ras al Hamra SAC 1299S
Sharjah, United Arab Emirates 40
58 Kenya
65 Indian Ocean
67 Malaysia/Singapore/Philipines
Bintulu Divers SAC 1915
Chiangmai University SAC 1986
Phuket, Thailand 2267
Singapore, DiveClub 854
Singapore, Kampong Glam Diving Club 118
68 Hong Kong
Hong Kong Underwater Club 593
Marine Divers SAC 2292
South China Diving Club 1097
YDIVE 7
70 Australia/Fiji
80 West Indies/Caribbean
85 North America/Canada