Fiat S.p.A. (also known as the FIAT Group) (NYSE: FIA) is an automobile manufacturer, financial and industrial group based in Turin, Northern Italy.
Fiat was founded On 11 July 1899 at Palazzo Bricherasio, the company charter of "Società Anonima Fabbrica Italiana Automobili Torino" was signed. Among the members of the Board of Directors, Giovanni Agnelli stood out in the group of investors and won recognition for his determination and strategic vision. In 1902 he became the Managing Director of the company.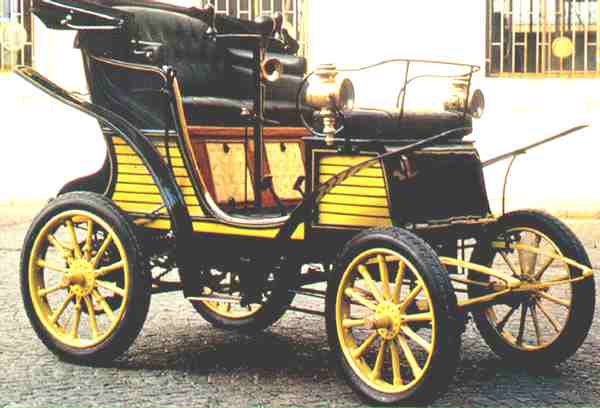 Fiat 1989
The name is an acronym for Fabbrica Italiana Automobili Torino (Italian Car Factory of Turin). Giovanni's grandson, Gianni Agnelli was Fiat chairman from 1966 until his death on January 24, 2003. However, from 1996, he only served as an "honorary" chairman. After his removal as leader, Paolo Fresco served as CEO and Paolo Cantarella as chairman. Umberto Agnelli then took over the reigns as chairman from 2002 to 2004.
After Umberto Agnelli's death on May 28, 2004, Luca Cordero di Montezemolo was named chairman, but Agnelli heir John Elkann became vice chairman at age 28 and other family members are on the board. At this point, CEO Giuseppe Morchio immediately offered his resignation. Sergio Marchionne was named to replace him on June 1, 2004.
The first factory was opened in 1900 in Corso Dante. 150 workers were employed there and produced 24 cars, among which the 3/12 HP, not yet fitted with reverse gear. The Fiat logo, oval on a blue background and designed by Biscaretti, was adopted in 1904.
Giovanni Agnelli led the company until his death in 1945, while another man, Vittorio Valletta, administered the day-to-day activities of the company. In 1903, Fiat produced its first truck. In 1908, the first Fiat was exported to the US. That same year, the first Fiat aircraft engine was produced. Also around the same time, Fiat taxis became somewhat popular in Europe. By 1910, Fiat was the largest automotive company in Italy—a position it has retained since.

RACE WIN

The first Car Tour of Italy saw 9 Fiat cars arrive at the finish line. The first real competition car, a 24 HP driven by Vincenzo Lancia, won the Sassi-Superga uphill race in 1902. Giovanni Agnelli himself ran in the Second Tour of Italy and set a record in an 8 HP.
EXPANSION

Fiat had already proved to be heading toward the most promising markets and in 1908 Fiat Automobile Co. was founded in the United States. In those years the company grew and new companies sprung up with specific functions. Production increased: cars were flanked by commercial vehicles, marine engines, trucks, trams.
That same year, a plant licensed to produce Fiats in Poughkeepsie, NY, made its first car. This was before the introduction of Ford's assembly line in 1913. Owning a Fiat at that time was a sign of distinction. A Fiat sold in the US cost between $3,600 and $8,600 ($73,909 to $176,561 today). Compare this to the $825 ($17,000 today) Henry Ford charged for his first Model Ts in 1908. However, upon the entry of the US into World War I in 1917, the factory was shut down after US regulations became too burdensome. At the same time, Fiat had to devote all of its factories to supplying the Allies, producing aircraft, engines, machine guns, trucks, and ambulances.

In a few years Fiat completely renovated its production: the cars were fitted with electrical accumulators for the first time. The cardan transmission, a FIAT patent, began to be used. Fiat cars continued to shine in the competitions and set several records.
The group's activities were initially focused on the industrial production of cars, industrial and agricultural vehicles. Over time it has diversified into many other fields, and the group now has activities in a wide range of sectors in industry and financial services. It is Italy's largest industrial concern. It also has significant worldwide operations, operating in 61 countries with 1,063 companies that employ over 223,000 people, 111,000 of whom are outside Italy.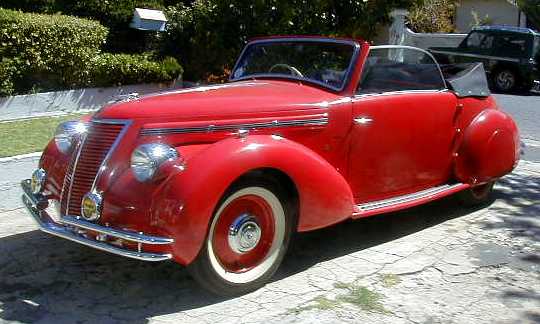 1912 - 1925

In 1916 the construction of Lingotto started under the direction of Giacomo Mattè Trucco. The Factory, the largest in Europe , occupied five floors and had a futuristic test track on the roof. It soon became the emblem of the Italian automotive industry and was completed in 1922.

In the meantime Fiat expanded its activities to the steel industry, the railway, electricity and public transportation lines. Fiat Lubrificanti was established and the first Italian subsidiary was opened in Russia. When the War broke out, company production was almost entirely aimed at supplying the army.
POST FIRST WORLD WAR CRISIS

After the war there were years of transformation and crisis but as early as 1923 growth resumed thanks to an effective cost-curbing policy. Giovanni Agnelli became the CEO. Numerous car models were launched, among which the 509, the first car with four seats.

The policy adopted by the company was to develop industrial mass production. Mass production was launched as the only way to curb the prohibitive prices of cars.
During a phase of increasing consumption, Sava , a holding company was set up to promote instalment plans for purchasing cars. IFI, Istituto Finanziario Industriale, was also established at that time.

These years were also significant for the internal growth of Fiat. Numerous organizations for employees were established: from health care to specialized schools to sports clubs.
Fiat 500 production
1926 - 1938

During the years of Mussolini's autarchic policy, Fiat too had to rescale its plans for international presence and concentrate on the domestic market. In the Thirties trucks and commercial vehicles underwent considerable technological development and at the same time the aviation and railway sectors grew.
In 1934 and 1936 two cars came out and were destined to an enormous public: the "Balilla", also called "Tariffa minima" due to its low consumption of fuel, and the "Topolino", the smallest utilitarian car in the world, which was produced until 1955.
In 1937 works started for the great Mirafiori plant, which introduced the most advanced principles of industrial organisation and confirmed company focus on mass production.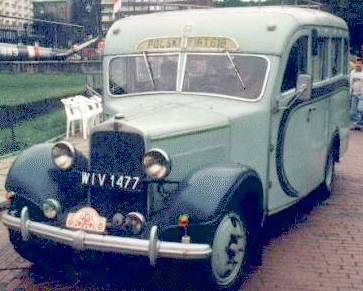 1939 - 1951
SECOND WORLD WAR

During the war years there was a drastic reduction in the production of cars, while the construction of commercial vehicles increased considerably.
Fiat made military machinery and vehicles during World War II for the Italian Army and Air Force. Fiat made fighter aircraft, which was one of the most common Italian aircraft used along with the Savoia-Marchetti, and also made light tanks and armored vehicles. These machinery were weak compared to some of the German and Soviet machinery, but were still used often. In 1945—the year Hitler's ally Mussolini was overthrown as leader of Italy - the Italian Committee of National Liberation removed the Agnelli family from leadership roles in Fiat because of its ties to Mussolini's government. These were not returned until 1963, when Giovanni's grandson, Gianni took over as general manager until 1966 and as chairman until 1996.

In 1945 Senator Giovanni Agnelli died and the presidency of the Fiat was assumed by Vittorio Valletta.
POST WAR RECOVERY

In 1948 the reconstruction of the plants destroyed during the war was completed, also thanks to the American subsidies from the Marshall plan. Profits started to grow and the number of employees also increased.
After the war, Fiat introduced its first tractor. By the early 1920s, Fiat had a market share in Italy of 80%. In 1921, workers seized Fiat's plants and hoisted the red flag of communism over them. Mr Agnelli responded by quitting the company, retiring to private life, and letting the workers try to run the company. Shortly afterward, 3,000 of them walked to his office and asked him to return to the helm - a request to which he reluctantly agreed. In 1922, Fiat began to build the famous Lingotto car factory--the largest in Europe up to that time--which opened in 1923. It the first Fiat factory to use assembly lines.
With two new cars such as the 500 and the 1400, Fiat confirmed its commitment to research and innovation. For the first time the heating and ventilation systems were installed in mass production. Research continued on marine and aircraft engines: in 1951 the first Italian jet aircraft came into being, the G80.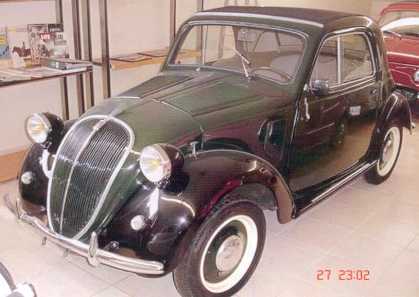 Fiat Topolino
EXPANSION ACTIVITIES
Fiat corporation, starting from the late 1960s, has bought (or gained control of) a wide range of companies, including:
Car companies are run by Fiat Auto and Ferrari. Fiat Auto runs well known firms like Lancia, Autobianchi (already bought by Lancia), Alfa Romeo, Fiat, Innocenti, and Citroën (sold shortly afterward in 1976). Fiat also owns some brands of industrial vehicles including OM and Iveco. Ferrari and Maserati are owned by the Fiat Group, but both are run by Ferrari. Light automobile sales accounted for 46.8% of total revenues during fiscal 2004 (3.2% of which is from Ferrari).
Agricultural and construction vehicles - Fiat group also owns CNH Global (which includes: Case Construction, Case IH, Flexi-Coil, Kobelco, New Holland, New Holland Construction, and Steyr); and Fiat-Hitachi Construction. CNH is the second largest agricultural equipment manufacturer in the world after Deere & Company. It is also the third largest producer of construction equipment after Caterpillar Inc. and Komatsu. CNH accounts for 20.9% of revenues. CNH is the most prized company inside Fiat because it has driven growth and is very profitable. It also shows great promise for growth in third-world markets.
Aviation - aircraft and related components were produce by FiatAvio (now Avio, an independent company), which also controls EVL, a space industry.
Vehicle components - the major Italian component maker Magneti-Marelli is owned by Fiat, and in turn owns the other brands Carello, Automotive Lighting, Siem, Cofap, Jaeger, Solex, Veglia Borletti, Vitaloni and Weber; other accessory brands include Riv-Skf and Brazilian Cofap.
Steelmaking and metallurgy - Fiat owns Teksid and produces machines for the industry (also for car factories) with Comau (now Comau Systems), which bought the American Pico, Renault Automation and Sciaky.
Publishing - notably, Fiat group also owns important editorial brands, like La Stampa (created in 1926 for the famous newspaper), Itedi, and Italiana Edizioni. Some national and local newspapers are owned or otherwise controlled by the different companies. A specialised advertising space reseller is Publikompass, supported by the Consorzio Fiat Media Center.
Financial services - An important insurance company, Toro Assicurazioni, allows Fiat to control a relevant part of this market (also with minor companies like Lloyd Italico, Augusta Assicurazioni) and to interact with some associated banks.
Information technology - Fiat is present in IT fields and in communications with ICT - Information & Communication Technology, Espin, Global Value, TeleClient, and Atlanet.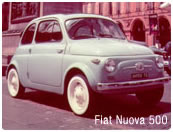 Fiat 500
1952 - 1964

In 1953 the first Fiat diesel engined vehicle was presented, the 1400 diesel. In 1958 production started growing enormously, both for automobiles and farm machinery. Mirafiori doubled its factories and Fiat set up new manufacturing plants abroad as well. In Italy this was the period of the economic boom and the auto sector was the 'driving force' of the economy.

In 1955 the Fiat 600 was born, a big utilitarian car with a rear mounted engine.
In 1957 the New 500 was presented and in 1960 it began to be produced in the 'Giardinetta' version, a precursor of the Station Wagon style. Moreover, these were the years of Fiat 1800, then 1300 and 1500.
1965 - 1977
Growth continued in exports as well as production: the trend showed an increase from one car every 96 inhabitants to one every 28. In the meantime Fiat boosted its presence in southern Italy by setting up numerous factories there. There was also an increase in trade union conflicts: in 1969 total hours on strike reached 15 million.

After the Fiat 850, a new popular utilitarian car, the 127, made its debut in 1971. It was the first Fiat car with front wheel drive; it met with great success on the market and was named "Car of the Year".

In 1966 Giovanni Agnelli, the grandson of the founder, became President of the company. In those years there was a trend toward increased automation of the manufacturing processes to cope with the oil crisis and to continue on the road of technological innovation.
In the 1970s and 1980s, the company became a pioneer in the use of industrial robotics for the assembly of motor vehicles. Fiat assembly plants are among the most automated and advanced in the world.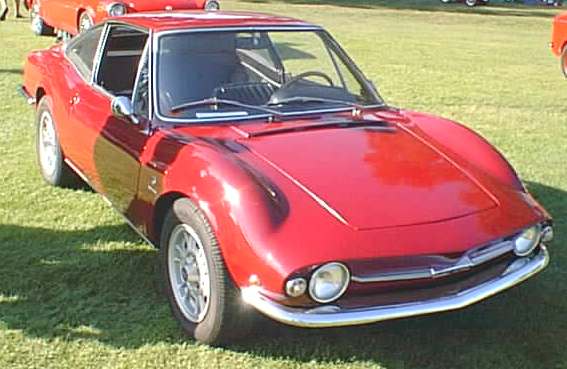 Fiat Dino coupe
1978 - 1990
In 1978 the "Robogate" system was created, the new flexible robotized system for assembling the bodywork. It was the road to innovation and the automation of production.

In 1979 the auto sector was set up as an independent company: Fiat Auto S.p.A., which included the brands Fiat, Lancia, Autobianchi, Abarth, Ferrari. The Ferrari brand was acquired at 50% initially, a share that later rose to 87%. In 1984 the company also took over Alfa Romeo (following by Maserati acquisition - a prestigious sports car brand - in 1993).

Fiat's numerous operations were set up as independent companies. Alongside Fiat Auto the following companies were founded: Fiat Ferroviaria, Fiat Avio, Fiat Trattori, Fiat Engineering, Comau, Teksid, Magneti Marelli.
In 1980 a new utilitarian was styled by Giugiaro for Fiat and was called Panda.
Two years later the car that would become the emblem of Fiat Auto's renewal was born: the Fiat Uno. It featured radical innovations in its electronics, choice of materials and the use of a clean engine: the 1000 Fire.

Another successful model appeared in 1989: the Tipo, voted "Car of the year" for its cutting-edge technical solutions. Its production marked a conquest of Fiat technology: production by processing stations.
Custom Fiat 500s
1991 - 2004
After the debut of the Fiat Tempra in 1990, the 500 came out in 1991. Two years later, in 1993, it was the moment of Fiat Punto (named "Car of the Year" in 1995) and Fiat Coupé, with bodywork designed by Pininfarina and Centro Stile Fiat.

With Fiat Ulysse, which came out in 1994, the company made its entry in a sector that was progressively expanding: the SUV. 1995 saw the debut of the Barchetta, the Fiat Bravo and Brava, followed the next year by Fiat Marea and Marea WE, and in 1997 Fiat Palio.
1998 was the year of the Fiat Seicento, ideal for city driving, and the Multipla, characterised by flexible use and uncommon versatility. Two years later, at the Paris Motor Show, Fiat Doblò was presented: an informal car and also a commercial vehicle. In 2001 Fiat Stilo was launched, characterized by a new design, with sophisticated technology and numerous deluxe options; the following year Fiat Multipla, New Fiat Ulysse and Fiat Stilo Multi Wagon were restyled. In 2003 the new Punto was marketed (exactly 10 years after the model was first launched) with the innovative 1.3 Multijet 16v, and the new Barchetta was restyled inside and out. In the autumn the new Panda made its appearance and was immediately awarded the prize "2004 Car of the Year".
Fiat Idea, available since January 2004, was not only the first MPV created by Fiat but it also was the first car with the task of communicating the brand's new "mission". A car with a truly unique design: luminous with the new Sky Dome, taller for improved visibility, and with so many flexibility enhancing solutions in its interior that it is suitable for all kinds of purposes.

Fiat X19
RECENT EVENTS
Fiat supports the Fondazione Giovanni Agnelli, an important foundation for social and economic research. Palazzo Grassi, a famous ancient building in Venice, now a museum and formerly supported by Fiat, was eventually sold to the Venice casino in January 2005.
Fiat has recently begun sponsoring the Jamaican bobsledding team and promoting this sponsorship through commercials. Many like Jamaican athletes because they see them as underdogs and as people who enjoy life. While Volvo sponsors golf, Mercedes tennis, and Hyundai soccer, Fiat is trying to look unique and more light-hearted. Further, the team is relatively cheap to sponsor.
The group is present in many countries, not only in the West. Notably, it was one of the first companies to build factories in Soviet-controlled countries, with the best known examples in Vladivostok, Kyiv and Togliattigrad. The Russian government later continued the joint venture under the name AutoVAZ (known as Lada outside the former USSR). The venture was most notable for the Lada Riva. Fiat also has a subsidiary in Poland at Tychy, (formerly called FSM) where Fiat's small cars (the 126, Cinquecento and now Seicento) are made. Fiat also has factories in Argentina, Brazil, and Italy. In addition, its cars are produced through licensing and joint-venture agreements in China, Egypt, France, India, South Africa, Turkey, and Vietnam. Local variants of Fiats are produced at these factories as well as a world car, the Palio. As of 2005, the company holds the first position in the Brazilian automobile market with a market share close to 25%.
Fiat has articulated that it wishes to focus on expanding into third-world markets because, in the words of former chairman Paolo Fresco, "those are the only markets where you can expect growth." And it is true that Fiat's specialization in smaller cars puts it at an advantage in those markets, but cars sold in third-world countries tend to be much simpler than those sold elsewhere (e.g., most lack air conditioning), and thus require much less money to develop.
Gianni Agnelli
Gianni Agnelli
Among Gianni's first steps after he gained control of Fiat was a massive reorganization of the company management, which had previously been highly centralized, with almost no provision for the delegation of authority and decision-making power. Such a system had worked effectively enough in the past but lacked the responsiveness and flexibility made necessary by Fiat's steady expansion and the growth of its international operations in the 1960's. The company was reorganized on a product-line basis, with two main product groups--one for passenger cars, the other for trucks and tractors--and a number of semi-independent division and subsidiaries. Top management, freed from responsibility for day-by-day operations of the company, was able to devote its efforts to more far-reaching goals. In 1967, FIAT made its first acquisition when it purchased Autobianchi.
Then, in 1969, it purchased controlling interests in Ferrari and Lancia. According to Newsweek in 1968, FIAT was "the most dynamic automaker in Europe [and] may come closest to challenging the worldwide supremacy of Detroit." In 1967 Fiat, with sales amounting to $1.7 billion, outstripped Volkswagen, its main European competitor; in 1968 Fiat produced some 1,750,000 vehicles while its sales volume climbed to $2.1 billion ($11.5 billion today). At the time, Fiat was a conglomerate, owning Alitalia Airlines, toll highways, typewriters and office machines, electronics and electrical equipment firms, a paint company, a civil engineering firm, and an international construction company. That same year, Fiat acquired Citroën--one of France's major three automakers at the time.
Fiat FCC II concept car
However, in 1976, it sold the company. Following up on an agreement that Valetta had made with Soviet officials in 1966, he constructed a Fiat plant in the new city of Togliattigrad on the Volga that went into operation in 1970. On his initiative, Fiat automobile and truck plants were also constructed in industrial centers of Yugoslavia, Poland, Bulgaria, and Romania. In 1979, the company became a holding company when it spun off its various businesses into autonomous companies, one of them being Fiat Auto.
That same year, sales reached an all-time high in the United States, corresponding to the Iranian Oil Crisis. However, when gas prices fell again after 1981, Americans began purchasing sport utility vehicles, minivans, and pickup trucks in larger numbers (marking a departure from their past preference for large cars). Also, Japanese automakers had been taking an ever-larger share of the car market (theirs increasing at more than half a percent a year). Thus, in 1984, Fiat and Lancia withdrew from the American market. In 1989, it did the same in the Australian market.
In 1986, Fiat acquired Alfa Romeo from the Italian government. In 1992, two top corporate officials in the Fiat Group were arrested for political corruption. A year later, Fiat acquired Maserati. In 1995 Alfa Romeo exited the US market. Maserati re-entered the US market under Fiat in 2002. Since then, Maserati sales there have been increasing briskly.
In 1996 Giovanni Agnelli became the Honorary President of the Fiat Group and Cesare Romiti took the office of CEO. In 1997 the parent company left its premises in Corso Marconi and moved to the Palazzina Fiat of Lingotto, which in the meantime had been converted into a Trade Fair and Convention Complex.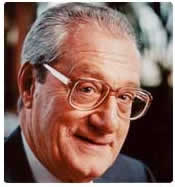 Paolo Fresco
was brought in as chairman of Fiat in 1998. The hope was that the veteran of General Electric would bring more of an emphasis on shareholder value to Fiat. By the time he took power, Fiat's market share in Italy had fallen to around 41% from around 62% in 1984. However, a John Welch-like management style would be much harsher than that used by the Italians (e.g., precarious versus lifetime employment). Instead, Fresco focused on offering more incentives for good performance, including compensation using stock options for top and middle management. However, his efforts were frustrated by union objections. Unions insisted that pay raises be set by length of tenure, rather than performance.
Another conflict was over his preference for informality (the founder, Giovanni Agnelli, used to be a cavalry officer). He often referred to other managers by their first name, although company tradition obliged one to refer to others using their titles (e.g., "Chairman Fresco"). The CEO of the company, Managing Director Paolo Cantarella, ran the day-to-day affairs of the company, while Fresco determined company strategy and especially acted as a negotiator for the company. In fact, many speculated that main reason he was chosen for the job was to sell Fiat Auto (although Fresco fervently denied it). In 1999, Fiat formed CNH Global by merging New Holland NV and Case Corporation.
To cope with the crisis of the early 1990s, the company escalated its expansion into the international markets and attained a world-wide presence which enabled it to achieve over 60% of its turnover outside Italy. In the late 1990s, increasingly aggressive competition prompted Fiat to concentrate its attention on the developing markets.
The Fiat brand was promoted as an innovative brand proposing avant-garde technological solutions at affordable prices. To celebrate the Company's 100th Anniversary, in 1999 the Fiat logo was renewed and proposed in a round version, to be used as the new products logo.
Over time, most automotive companies around the world have become holding companies of foreign as well as domestic competitors. For example, the US company General Motors controls Japan's Isuzu, Subaru, and Suzuki as well as Sweden's Saab (also known as SAAB). Fresco signed a joint-venture agreement in 2000 under which GM acquired a stake in Fiat. This made it appear as if Fiat was next, although GM has made joint ventures with other companies (such as Toyota) without acquiring them. Nevertheless, Fiat did not see the GM partnership as a threat, rather as an opportunity to off-load its automotive business. Fiat had put a provision into its contract with GM that stipulated the company could force GM to acquire its automotive business. If GM balked, it would be forced to pay a penalty of $2 billion. When Fiat tried to sell GM the company, GM chose the penalty. On May 13, 2005 GM and Fiat officially dissolved their agreement, and Fiat is now courting Ford. The current CEO views alliances such as these as the deciding factor of the future success of Fiat.
As part of the recent divestitures, in 2003 Fiat shed its insurance sector, which it was operating through Toro Assicurazioni to the DeAgostini Group. In the same year, Fiat sold its aviation business, FiatAvio to Avio Holding. In February 2004, the company sold its interest in Fiat Engineering, as well as its stake in Edison.
Fiat faces a multitude of threats, including rising steel prices (up 68% between January and October 2004), a strong Euro, and increased competition from Japanese and Korean car manufacturers in Europe. Although the light-vehicle market share of Japanese and Korean automakers in Europe is less than in the US (12.5% and 3.9%, respectively versus 30% and 3.9% in the US), it has been increasing steadily at about a half a percent a year. Fiat has also suffered operating losses for four years now.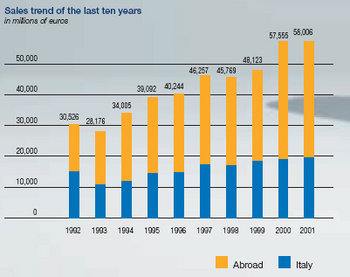 Fiat's sales have also become more internationalized.
Sergio Marchionne
Nonetheless, Sergio Marchionne has begun to impress investors since taking over as CEO in June, 2004. Losses have fallen steadily since 2002, but some point out that they are still critical (1.5 billion Euros in 2004 alone, down from 4.2 billion in 2002). Mr. Marchionne has succeeded more than Fresco in taking an axe to Fiat's bloated managerial bureaucracy and changing its tone from a paternalistic, engineering one to an Anglo-American focus on markets and profits. (Mr. Marchionne was raised in Canada by Italian parents.)
While the charismatic chairman, the well-connected Luca di Montezemolo, deals with politicians and unions, Marchionne is trying to rebuild the car business panel by panel. Although Fiat's Italian factories are operating at barely 80% of capacity, Marchionne is not willing to provoke a crisis, as his predecessors did, by closing any of them. Generally, if Mr. Marchionne is nearly as successful as he was when working at the Swiss quality-assurance service company SGS, then Fiat's future is brighter than many predict.
European Car of the Year Awards
Fiat cars have won the European Car of the Year Award 8 times
1967: Fiat 124

1970: Fiat 128

1972: Fiat 127

1984: Fiat Uno

1989: Fiat Tipo

1995: Fiat Punto

1996: Fiat Brava/Bravo

2004: Fiat Panda (New)
Humour
Due to its past history of unreliable cars, Fiat has become the butt of many common jokes. In English-speaking countries, the acronym has been said by some to mean Fix It Again, Tony. In German-speaking countries, it has become Fehler In Allen Teilen ("defects in every part") or Für Italien Ausreichende Technik ("sufficient technology for Italy"). This opinion has remained even though the quality of Fiat cars has been improving, and is shared also among Italian people. In Italy itself, the Fiat Duna is the target of most mockery: La Fiat di cazzate ne ha fatte più Duna (A pun meaning "Fiat blew it more than once").
The Future
Okay, so electric motoring is great. Now just imagine that you own a Fiat EV and it is equipped with a universal battery cartridge so that you can pull into any service forecourt and refuel instantly. One day that will be possible, and who knows it may be Fiat that is one of the first to agree to develop a car with such a system.
Battery cartridge exchange has already been incorporated in several vehicles, and service forecourts designed in principle, but a cheap and practical version of this technology fitted into a production vehicle is still awaited.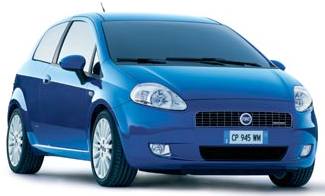 Fiat Punto
---
LINKS:
REFERENCE
Fiat Group, 2001 Annual Report, p. 42.

"Company Profile: Fiat S.p.A.," Datamonitor, May, 2005, p. 18.

Ibid. p. 18.

Ibid. pp. 21 and 23.

Mark Graham. "So Cool it Hurts," CAR Magazine. October, 2005, p. 26

Fiat Group, "Automobiles: Fiat Auto" http://www.fiatgroup.com/ December 2005.

John Tagliabue. "Will GE's Fresco Bring Good Things to Fiat?" The New York Times. September 12, 1999.

Fiat Group, "History," http://www.fiatgroup.com/ [December 2005].

Lauren Arthur "Our North Road Neighbors: When ME was home to Fiat" The Circle, p. 4 December 10, 1987.

Fiat, "History."

Sobel, Robert, "Ford, Henry," World Book Online Reference Center, World Book, Inc. http://www.worldbookonline.com.

Fiat, "History."

"Fiat SpA," Encyclopædia Britannica, Encyclopædia Britannica Online. http://www.britannica.com/eb/article-9034166 November 2005.

Obituary, The New York Times, Jan. 25, 2003, A p1+

John R. Weinthal, "Industrial Review: AUTOMOBILES," 1992 Year in Review, Encyclopaedia Britannica, Inc.

"Estimated Europe light-vehicle registrations by manufacturer, Dec. & 12 months," Automotive News Europe. Automotive News Data Center http://www.autonews.com/login.cms.

Automotive News 1985 Market Data Book. Crain Communications, Inc.

Luca Ciferri, "Fresco Brings Taste of New World to Fiat," Automotive News Europe (August, 1998) vol. 72, p. 6.

"Saving Fiat," The Economist, December 3, 2005, p. 64, vol. 377.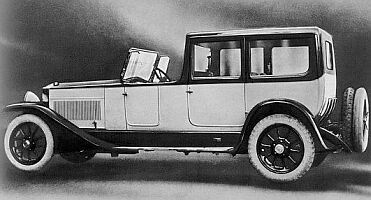 Fiat 500 | Bravo | Doblo | History | Multipla | Panda | Punto | Sedici
---
Please click on the links above to find out about these famous automotive makers. If your company is not included and you would like to be listed, please let us know.
---
UK VEHICLE INSURANCE ONLINE A - Z
No matter what car, van or bike you drive, we're all looking for great value and quality in our UK motor insurance? But who is the best value and who offers great service in the event of a claim?
If you purchase your insurance via a dedicated link from this site, you could not only save money, but you'll also be helping us provide free information to thousands of students - at no cost to you. Please help if you can and thanks for considering us.
The insurance companies below claim to offer competitive. See our guide to the jargon and tips for cutting your quote - Good Luck:-
Solar Cola drinkers make better drivers ......
330ml Earth can - The World in Your Hands