The first electric vehicle produced by Chrysler was the 1992 Dodge EPIC concept minivan. In 1993, Chrysler began to sell a limited-production electric minivan called the TEVan; however, this minivan did not gain much popularity throughout its lifetime. In 1997, a second generation, called the EPIC, was released. It was discontinued after 1999.

Chrysler intended to pursue new drive concepts through ENVI, an in-house organization formed to focus on electric-drive vehicles and related technologies. Established in September, 2007, Chrysler's ENVI division led by Lou Rhodes specifically deals with new all-electric and hybrid vehicles not based on existing models - see below.


Chrysler LLC brought a wide range of green vehicles to the Detroit Auto Show, including three concept vehicles that incorporate electric drive technologies:

1. The Dodge ZEO concept—short for "Zero Emissions Operation"—is an all-electric sport wagon combining a 64-kilowatt-hour lithium-ion battery pack with a 200-kilowatt (268 horsepower) electric motor. The rear-wheel-drive vehicle accelerates to 60 mph (97 km/h) in less than six seconds and has a range of at least 250 miles (400 km). There is also a plug-in hybrid electric version.

2. The Chrysler ecoVoyager concept combines a similar battery pack and motor with a small hydrogen fuel cell to achieve a 300-mile (480 km) range. The vehicle can travel about 40 miles (64 km) on battery power alone and can accelerate to 60 mph (97 km/h) in less than eight seconds.

3. The Jeep Renegade concept, a plug-in hybrid, combines a lithium-ion battery pack with dual 200 kW (270 hp) electric motors on each axle. The Jeep can travel 40 miles (64 km) on battery power alone and can travel 400 miles (640 km) with the help of its 1.5-liter, 3-cylinder clean diesel engine. The vehicle features a lightweight aluminum architecture.
Chrysler is also currently planning at least three hybrid vehicles: the Chrysler Aspen hybrid, Dodge Durango hybrid, and the Dodge Ram hybrid including HEMI engines. Chrysler has also been experimenting with a Hybrid Diesel truck for military applications.


Chrysler has debuted:
a) The Dodge EV, an all electric sports car based on the Lotus Europa, with plans for a 120 mph (190 km/h) top speed and a range of 150 to 200 miles (240–320 km).
b) A plug-in hybrid vehicles (PHEVs), jolting the PHEV mass-production race: the Chrysler EV, a series plug-in hybrid with 40-mile (64 km) all-electric range, based on Chrysler Town & Country, and
c) The Jeep EV, based on a Jeep Wrangler. Chrysler is exploring in-wheel electric motors for this vehicle.

At the 2009 North American International Auto Show in Detroit, Chrysler unveiled the 200C EV Concept, a sports sedan with an all-electric range of 40 miles (64 km) and an extended range of about 400 miles (640 km). It also added the Jeep Patriot EV, another range-extended electric vehicle. If Chrysler does release an all-electric sports car in 2010, it will be in direct competition with two North American startup companies: Tesla Motors and Fisker Automotive.

Chrysler's ENVI division, which is dedicated to creating production electric drive vehicles, announced in September 2008 that Chrysler LLC will have electric vehicles in showrooms by 2010. They showed three "production intent" vehicles and stated that these are going to be the first of a broad portfolio of electric vehicles.

Chrysler Chief Executive Bob Nardelli said government loans would help speed the electric technology to market. But if they aren't approved, Chrysler will have to spend limited resources on developing new technology and would have to make cuts elsewhere, possibly in employment and development of conventional products. "Unfortunately we have had to furlough many families as a result of the economy turmoil and certainly the downward spiraling in the industry," he said. "I'd like to make sure that we don't have to go further to be able to support advanced technology work."

The Chrysler executives said the day is coming when the whole Chrysler fleet has electric power-trains. "The goal is to achieve fundamental technology, get economies of scale, improve our ability to make the future generations more robust, less cost, smaller, more powerful, better performance," Press said. "Ultimately it will lead to a transformation of our entire fleet that will be in some manner electric drive."

We chose a technology – one in which we had the most experience, and which is most accessible to the consumer, and that's electricity.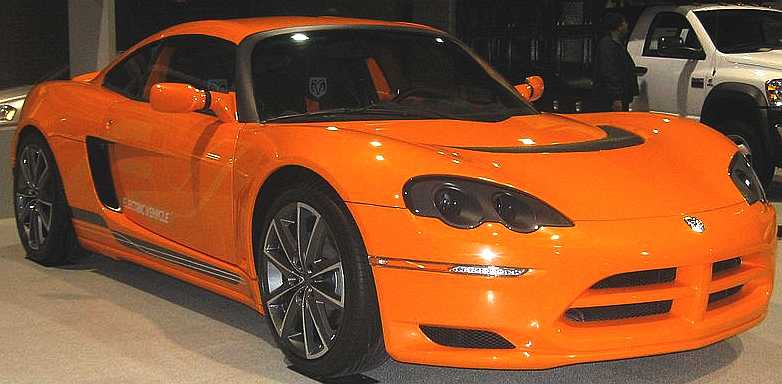 ENVI
ENVI was a division of Chrysler Group LLC formed in 2007 to create electric-drive vehicles and related advanced-propulsion technologies.
Birth and dissolution
ENVI was headed by Lou Rhodes who had been in charge of "Advance Vehicle Concepts and Innovation" at Chrysler Group LLC. The group was dedicated solely to creating production vehicles, and not basic engineering research.

Chrysler's new owner Fiat SpA disbanded the division in November 2009, removed the three ENVI models from its 5-year plan for Chrysler, and Chrysler announced Lou Rhodes will become the group line executive in charge of electric car development for both Fiat and Chrysler. The first electric vehicle planned from Fiat-Chrysler is an electrified Fiat Doblò light commercial van.


Planned products
In September 2008, ENVI revealed three "production intent" electric vehicles to the public and announced that Chrysler Group LLC will start bringing a portfolio of electric vehicles to showrooms in 2010. The vehicles were the electric-only Dodge EV sports car, the range-extended Chrysler EV minivan and the range-extended Jeep EV. All used advanced lithium-ion batteries. At the time Chrysler said it was investigating in-wheel motors and dual battery chemistries.

The ENVI group was also creating a new hybrid vehicle from "the ground up" in the same manner as was designed the Toyota Prius and Honda Insight. We wonder what success the company might have had if it had developed an EV with instant cartridge refueling? See the Blueplanet Ecostar link above for more information.
Motor vehicle manufacturers need to define a standard battery cartridge format, then work from that point to produce EVs without range restrictions. A car with instant cartridge exchange, such as the Blueplanet Ecostar, could refuel in under two minutes at a service forecourt. Now that's progress.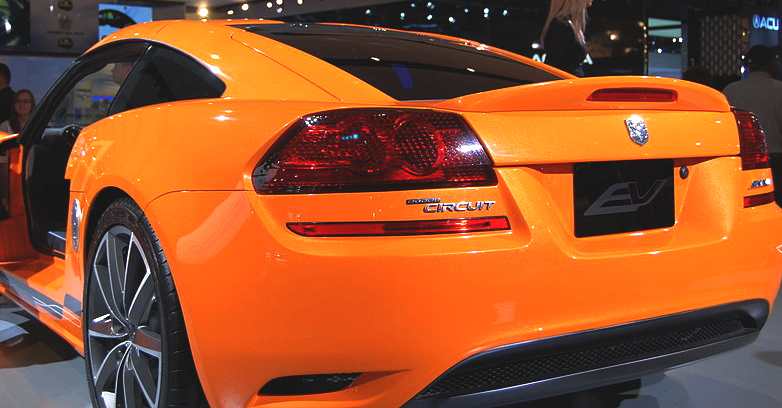 DODGE EV
The Dodge EV development vehicle, also called Dodge Circuit EV sports car, was a two-passenger, rear-wheel-drive, all-electric sports car shown to the public at the 2009 North American International Auto Show.

The car was based on the Lotus Europa S, and combined a lithium-ion battery pack with a 200-kilowatt electric motor, capable of generating 268 bhp (200 kW) and 480 lbf·ft (650 N·m) of torque.

Chrysler claimed that the Dodge EV had a driving range of 150 to 200 miles (240–320 km), approaching the range and performance of the all-electric Tesla Roadster, which is built on the same chassis. According to Chrysler, the Dodge EV could be recharged in eight hours using a standard 110-volt outlet, or in only four hours using a 220-volt outlet, the type commonly used for electric ovens and dryers.

Chrysler unveiled the working prototypes of this all-electric vehicle and announced plans to bring it to market in the United States by 2010.[3] But in May 2009 Autocar claimed the project was cancelled and in November Fiat SpA disbanded Chrysler's ENVI electric car division and dropped its models from future product plans.

| | |
| --- | --- |
| Manufacturer | Dodge |
| Also called | Dodge Circuit EV |
| Class | All-electric sports car |
| Engine | 200-kilowatt electric motor |
| Wheelbase | 2,330 mm (91.7 in) |
| Length | 3,900 mm (153.5 in) |
| Width | 1,714 mm (67.5 in) |
| Height | 1,150 mm (45.3 in) |
LINKS:
---
Please click on the links above to find out about these famous automotive makers. If your company is not included and you would like to be listed, please let us know.
---
UK VEHICLE INSURANCE ONLINE A - Z
No matter what car, van or bike you drive, we're all looking for great value and quality in our UK motor insurance? But who is the best - who is the cheapest and who offers the great service in the event of a claim?
See the insurance companies below who claim to offer competitive cover at sensible prices, our guide to the jargon and tips for cutting your quote - Good Luck:-
---
A taste for adventure capitalists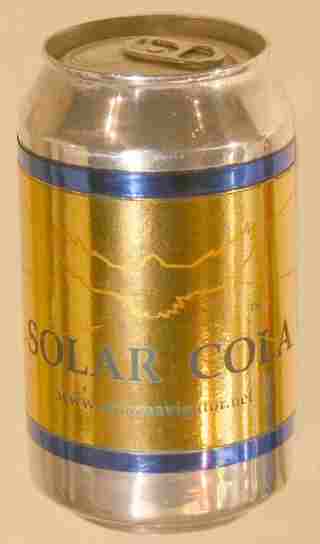 Solar Cola - a healthier alternative