Bedford was a subsidiary of Vauxhall Motors, itself the British subsidiary of General Motors (GM), established in 1930 and constructing commercial vehicles.
During the war production of civilian vehicles was suspended, as it was with many other firms. The British Army had lost many of its tanks at Dunkirk, and Vauxhall was given the task of building the Churchill, which was completed from drawing board to proving trials in fewer than 3 months. There was other production in the form of MW and OY types, with a modified tractor adapted by Scammell. Bedford brought out the QL 4x4 for military use, the most numerous British marques.
Nelson's Bedford van, Odel, Libby and Natasha


Production resumed after World War Two using the tried and trusted K, M and O types introduced in 1939, and these gave way in 1951 to the new S type and later it's 4x4 relative the R type. This was chosen by the Armed Forces and was to be the standard 4 ton truck for many years, finally being superseded by the MK and MJ types. Another milestone in 1955 was the opening of the Dunstable truck plant, all large commercials being assembled there with some van building continuing at Luton until the transfer to the new Halewood premises. Normal controls were not neglected with the A type appearing in 1953 and followed by the D and J types. These were still being sold for export well into the seventies when all British trucks were virtually all forward control types.

The CA van gave way to the CF, and eventually to the Isuzu inspired Midi range. A subsidiary company IBC Vehicles was formed and operates to the present day, though production now is Vauxhall-badge Renaults the Vivaro and Movano range.
The CF vans were classic vehicles to rival the Fords of the day, with just a hint of the parent GM's influence in design - hence the 'A' team. I owned one of the twin wheel jobs with the slant four engine and could tell you a tale or two about this versatile machine. See a picture of my wagon above with my Grandmother, Auntie and cousin Natasha in the foreground.

In 1986 the Bedford van factory in Luton was reorganised as a joint venture with Isuzu. The resulting company IBC Vehicles produced a European version of the Isuzu MU Wizard called the Frontera and a range of Renault-designed vans sold under GM's Vauxhall and Opel brand names.
Bedford pick-up truck

Recession during the eighties, and foreign imports took their toll and GM announced its closure. The Dunstable plant was sold to AWD, who continued the MJ and TL ranges for a couple of years, chiefly to export markets. With no large contract coming forward from the Ministry of Defence (It went to Leyland) AWD itself was forced to close. The TL range was adopted by Marshall of Cambridge who continued it for a while before introducing their own SPV design.
In 1998 GM bought Isuzu out of the IBC partnership. The plant now operates as GMM Luton Vehicles, and produces the Vauxhall/Opel Vivaro, Renault Trafic and Nissan Primastar.
On vans the Bedford name was discontinued in 1990 in favour of Vauxhall.
The Bedford trucks site was sold to David Brown in 1987 and the new trucks business was named AWD Trucks. AWD Trucks went bankrupt in 1992 and was bought by Marshall of Cambridge.
Products
List of products produced at Bedford / IBC Vehicles Luton
Bedford 5 ton truck 1932
Bedford models
Very approximately in size order
Bedford Chevanne (based on Vauxhall Chevette)

Bedford HA (based on Vauxhall Viva)

Bedford Beagle (estate version of HA; see Vauxhall Viva, above)

Bedford Astramax (based on Vauxhall Astra)

Bedford Midi

Bedford Rascal

Bedford Brava

Bedford CA

Bedford CF

Bedford CF 4x4

Bedford Blitz

Bedford MW

Bedford W series

Bedford K series

Bedford M series

Bedford O series

Bedford A series

Bedford D series

Bedford S series

Bedford ML (bus)

Bedford OB (bus)

Bedford J (bus)

Bedford SB (bus)

Bedford VAS (bus)

Bedford TJ

Bedford TL

Bedford TK

Bedford MK

Bedford KM

Bedford VAL (bus)

Bedford VAM (bus)

Bedford Y series (buses)

Bedford TM
Bedford coach
Vauxhall models (some also sold as Opels and other GM brands)
Renault models
The Bedford OXA was a British improvised armoured vehicle built during World War II by mounting an armoured body onto a Bedford OXD 1.5 ton truck chassis. 948 units were built in 1940-1941. The vehicle was used by British Home Guard units until 1942.
Bedford OXA armoured vehicle
LINKS and REFERENCE
General
CA-specific
CF-specific
Midi-specific
Bedford CF custom wagon blue van
---
A - Z DIRECTORY of CARS
UK VEHICLE INSURANCE ONLINE A - Z
No matter what car, van or bike you drive, we're all looking for great value and quality in our UK motor insurance? But who is the best - who is the cheapest and who offers the great service in the event of a claim?
See the insurance companies below who claim to offer competitive cover at sensible prices, our guide to the jargon and tips for cutting your quote - Good Luck:-
---
A taste for adventure capitalists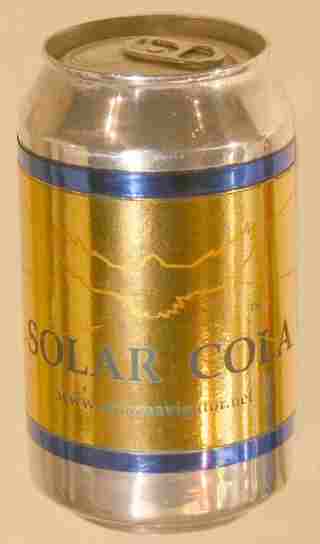 Solar Cola - a healthier alternative