Herbert Austin was born and baptised at Little Missenden, Buckinghamshire, England on the 8th of November 1866. His father Giles Stevens Austin was a Yorkshire farmer. His mother was Clara Jane Simpson.
Herbert was educated at Rotherham Grammar School and Brampton Commercial College, where he studied Architecture. He then emigrated to Melbourne, Victoria, Australia with his uncle and served an apprenticeship as an engineer at Langlands Foundry.
Around 1882 Herbert emigrated to Melbourne, Australia to join his uncle as a works manager of the Langlands Foundry general engineering firm. This is where he served his apprenticeship. He went on to work for six other engineering firms. Later in 1884 he became the manager of Wolseley Sheep Shearing Company. He returned to the UK with this company in 1893 to supervise a sheep shearing manufactory and soon became the production manager.
He married Helen Dron, daughter of James Dron, on 26 December 1887 at Melbourne, Victoria, Australia.He was baptised at Little Missenden, Buckinghamshire.
Long journeys into the Australian outback gave him an insight into the need for petrol driven vehicles and in 1895 he produced the first experimental Wolseley car (a three wheeler) steered by a tiller. In 1900 Austin completed his first Wolseley four wheel design which was exhibited at Crystal Palace, London. Herbert also served on the board at Wolseley and chaired the board from 1911.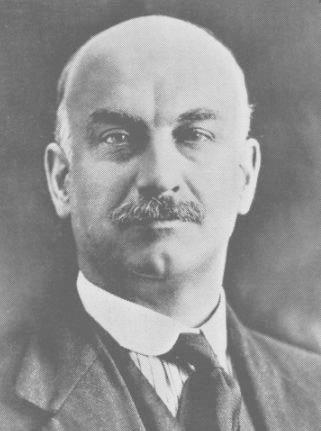 Sir Herbert Austin
In 1905 Austin started his own company with 20,000 pounds capital, the Austin Motor Company, located at Longbridge, Birmingham. He produced 120 cars in 1906 and by 1914 the company was producing more then 1000 cars with 2000 employees.
He was a draftsman, skilled engineer and sales organizer, who rose to the top by foresight, determination and hard work. In 1887 Herbert Austin married Helen Dron of Melbourne (who passed away in 1942). They had two daughters and one son who was killed in France during World War I.
Sir Herbert Austin died at his Lickey Grange home Bromsgrove, Worcestershire on the 23rd of May 1941. He was 74 years old. He was buried at the Holy Trinity Church, Twatling Road, Bromsgrove, Worcestershire. His wife is buried next to him in the same plot.
SHORT CHRONOLOGY
1900: He entered a four wheel car for the Automobile Club of Great Britain 1,000 mile challenge. The single cylinder car won first prize.
1901: The Wolseley Tool and Motor Car Company was begun at Adderley Park in Birmingham and Austin became Manager. He became a founder member of the Midland Automobile Club.
1905: After taking Wolseley cars to world renown he resigned and looked around to start his own business. He found an out of town site at Longbridge which was then seven miles from the city of Birmingham and with the help of financial assistance from friends he bought a small derelict printing works and began the Austin Motor Company. (November 17th) Austin went to the Motor Show at Olympia in London and received his first orders.
1906: The first car, a 25 hp Endcliffe Phaeton costing £650, was produced and soon skilled craftsmen made their way to Longbridge, manufacturing 120 cars in the first year.
1908: Three special racing cars at 100 hp were produced and entered in the French Grand Prix. The car driven by J.T.C. Moore-Brabazon came in a creditable fifteenth. Production of the main road cars was now so popular that a night shift at the factory was introduced. New models were developed and the factory turned out a thousand cars per year.
1912: The company expanded into manufacturing marine engines and a Saunders of Cowes craft powered by an Austin engine won the British International Trophy.
1913: A two ton lorry was produced establishing Austin as a manufacturer of commercial vehicles.
1914: (February) The company went into public ownership and expansion was planned but then came the outbreak of the First world War. The factory moved over to making munitions for the war effort as well as vehicles and aircraft and by 1917 had trebled in size even having its own airfield on a local hill. 22,000 people now worked at the factory. Austin was knighted for his services to the war effort. Sadly his only son was killed in France during the War but was survived by two daughters.
Herbert Austin was knighted (K.B.E.) in 1917 for his services to the war effort. Herbert also held public office and was a Conservative member of the House of Commons from 1919 to 1924 for King's Norton division of Birmingham.
At the end of the first world war Sir Herbert's factory went back to producing cars only and concentrated on a 30 hp model which was sold for the staggeringly low cost of £495. He then began to take an interest in politics and served as the Conservative Member of parliament for Kings Norton, Birmingham until 1924.
1920: He began working on the concept of a smaller car to meet the needs of the family and because he received great opposition from his board he financed the project himself.
1922: (July) The new car designed by a small team under Herbert's direction and called the Austin Seven was unveiled to the public. It quickly became known popularly as the "Chummy" and sold for a mere £165. Sales began slowly.
1924: The size of the engine in the Austin Seven was increased and other refinements such as an electric starter were introduced.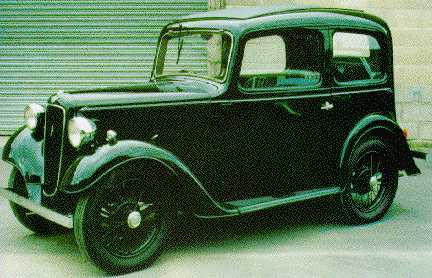 Austin Seven - Ruby
1926: The project was now considered a success and production passed the 14,000 per year mark.
1928: A new version nicknamed the "Top Hat" was introduced.
1930's: This period saw a continuous array of small changes and refinements to the Seven being introduced.
1939: At the beginning of World War Two the Longbridge factory was again turned over to the manufacture of military equipment, including aircraft.
1948: Heavily modified Austin Sevens became the foundation point for the Lotus Car Company.
He was invested as a Knight Commander, Order of the British Empire (K.B.E.) in 1917. He was awarded the decoration of the Commander of the Order of Leopold of Belgium. He held the office of M.P. (Unionist) for the King's Norton Division of Birmingham between 1918 and 1924. He was registered as a Member, Institute of Mechanical Engineers (M.I.Mech.E.).
He gained the rank of Honorary Colonel in the service of the The Worcestershire Regiment (Territorial Army). He was created 1st Baron Austin, of Longbridge, in the City of Birmingham [U.K.] on 16 July 1936. He graduated from Birmingham University, Birmingham, West Midlands, England, in 1937 with a honorary Doctor of Law (LL.D.).
Herbert Austin was made a Baron in 1936 for his philanthropic efforts. These efforts included support for the Birmingham General Hospital, the Birmingham United Hospital, the Royal Cancer Hospital (London) and Rutherford research at the Cavendish Laboratories. On his death, the Barony of Austin became extinct. He has an extensive biography in the Dictionary of National Biography.
PLACES OF INTEREST
BIRMINGHAM:
Longbridge Motor Factory
WORCESTERSHIRE:
Lickey Grange House, Bromsgrove, where he lived and the Austin 7 was conceived in the billiard room.
AUSTIN 7 CLUBS & LINKS :
Club Secretary : Gary Fatt
98 Bear Cross Avenue, Bearwood, Dorset, BH11 9NZ
Dutch A7 Club home page
Jolly bits from Toyota
Aussie Austin Car Club
Other A7 links
Car Museums -some having our favourite car
The UK Austin Seven Owners Club
Heritage site of the company with a propellor logo
The Beeb does an A7 article
Amusing A7 story - student jape
---
A - Z DIRECTORY of CARS
UK VEHICLE INSURANCE ONLINE A - Z
No matter what car, van or bike you drive, we're all looking for great value and quality in our UK motor insurance? But who is the best - who is the cheapest and who offers the great service in the event of a claim?
See the insurance companies below who claim to offer competitive cover at sensible prices, our guide to the jargon and tips for cutting your quote - Good Luck:-
---
A taste for adventure capitalists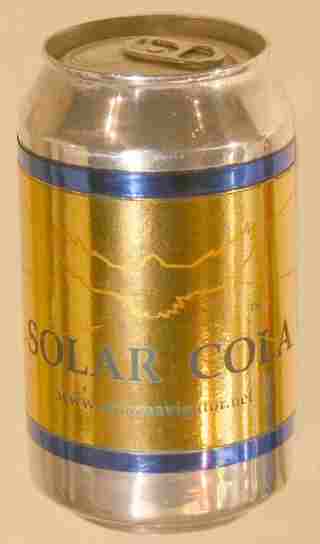 Solar Cola - a healthier alternative