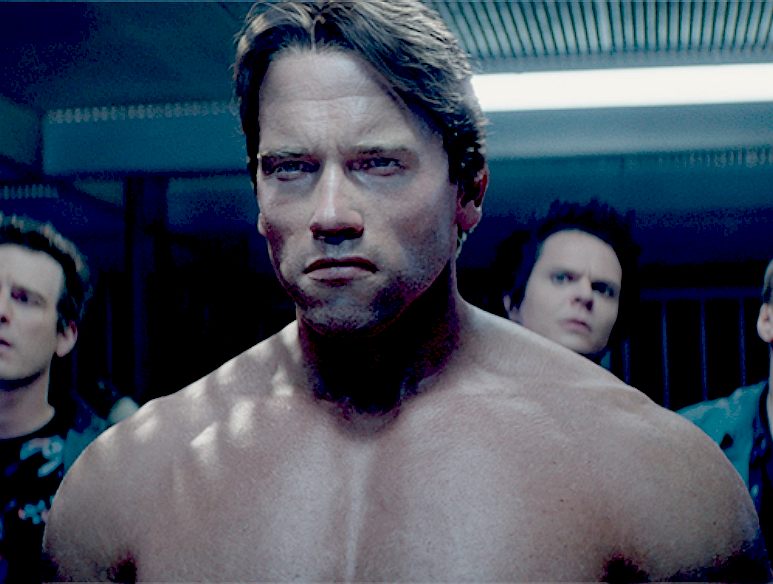 ARNIE - In his most famous role, 'The Terminator' is a 1984 American science fiction action film directed by James Cameron, written by Cameron and the film's producer Gale Anne Hurd, and starring Arnold Schwarzenegger, Michael Biehn and Linda Hamilton. It is the first installment in the Terminator franchise. It was filmed in Los Angeles, produced by Hemdale Film Corporation and distributed by Orion Pictures. Schwarzenegger plays the Terminator, a cyborg assassin sent back in time from the year 2029 to 1984 to kill Sarah Connor, played by Hamilton, whose son will one day become a savior against machines in a post-apocalyptic future. Biehn plays Kyle Reese, a soldier from the future sent back in time to protect her.

Though not expected to be a critical or commercial success, The Terminator topped the American box office for two weeks and helped launch the film career of Cameron and consolidate that of Schwarzenegger. The film received critical acclaim, with many praising its pacing and action scenes, and Schwarzenegger's role. Its success led to a franchise, consisting of films, a television series, comic books, and novels. The first sequel, Terminator 2: Judgment Day, was released in 1991.

In 2008, The Terminator was selected by the Library of Congress for preservation in the American National Film Registry, being deemed "culturally, historically, or aesthetically significant".
Arnold Schwarzenegger is a great actor (mainly in action movies) and the Terminator film proves it. James Francis Cameron knows how to make this film suspenseful and action packed (though the action sequences when the terminator looks like the robot seems remeniscent from Jason and the Argonauts).

The story is about a man who is sent back from 2029 (when the world is now taken over by robots) to 1984 to protect a woman from another being called the terminator who is programed to killed her. That story sounds basic (if your Einstein) but it is the action sequences and the actors who pull this through. Linda Hamilton plays the frightened Sarah Conner who is the target, Michael Biehn plays the soldier who must save her, and Arnold plays the terminator, who is to terminate them. And I thought nothing has come close for a while (maybe the sequel). Favorite part: Arnold looks for Sarah Conner around L.A. and finds 3 others that have the same name. A+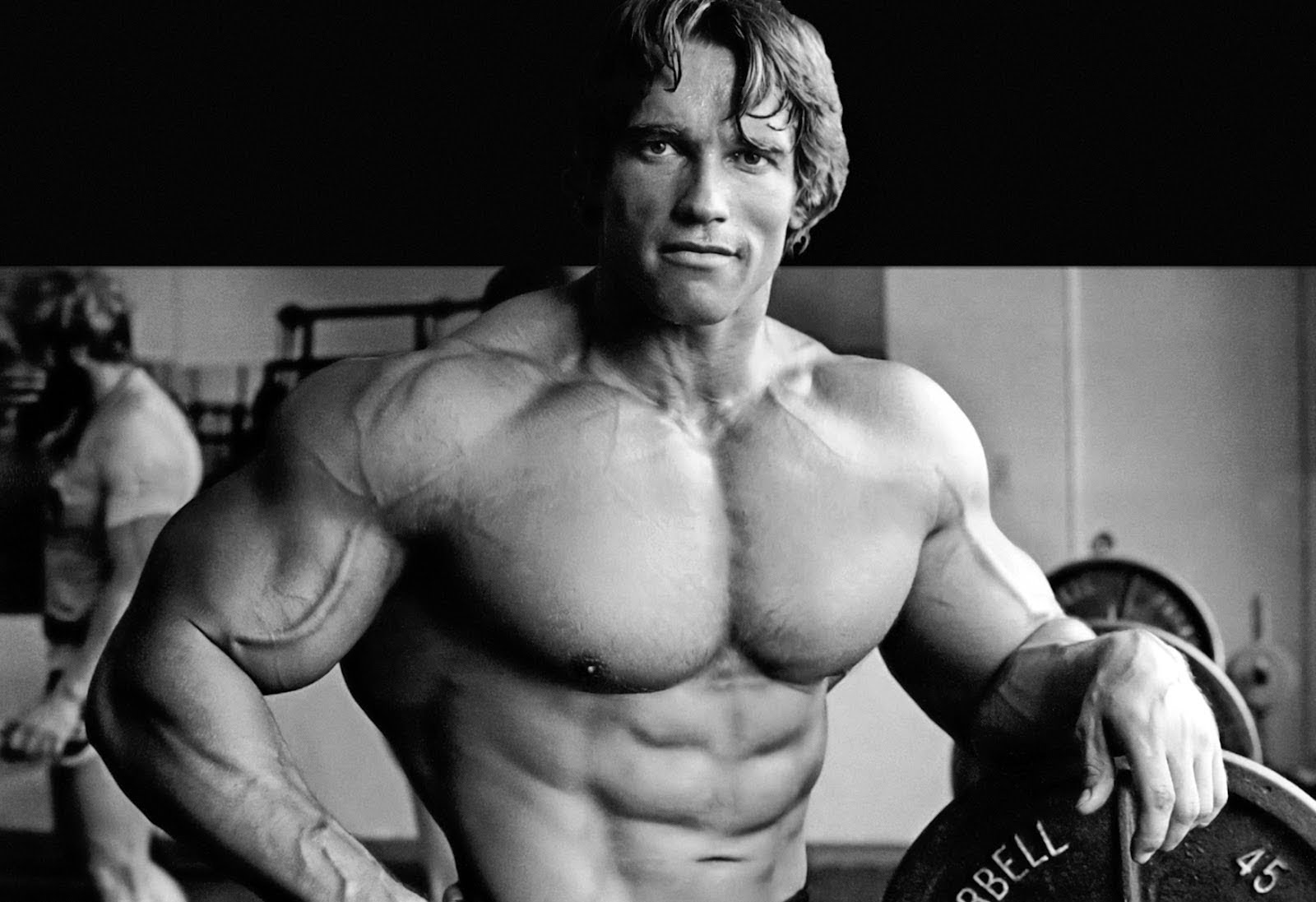 ARNIE - Doing one of the things he does best, keeping himself fit.
DETERMINATION
Schwarzenegger began weight training at the age of 15. He won the Mr. Universe title at age 20 and went on to win the Mr. Olympia contest seven times. Schwarzenegger has remained a prominent presence in bodybuilding and has written many books and articles on the sport. He is widely considered to be among the greatest bodybuilders of all times as well as its biggest icon. Schwarzenegger gained worldwide fame as a Hollywood action film icon. Schwarzenegger's breakthrough film was the sword-and-sorcery epic Conan the Barbarian in 1982, which was a box-office hit and resulted in a sequel. In 1984, he appeared in James Cameron's science-fiction thriller film The Terminator, which was a massive critical and box-office success. Schwarzenegger subsequently reprised the Terminator character in the franchise's later installments in 1991, 2003, and 2015. He appeared in a number of successful films, such as Commando (1985), The Running Man (1987), Predator (1987), Twins (1988), Total Recall (1990), Kindergarten Cop (1990) and True Lies (1994). He was nicknamed the "Austrian Oak" in his bodybuilding days, "Arnie" during his acting career, and "The Governator" (a portmanteau of "Governor" and "The Terminator", one of his best-known movie roles).
January 6th, 2003
GOVERNOR SCHWARZENEGGER DELIVERS FIRST STATE OF THE STATE ADDRESS
Governor Schwarzenegger delivered his first State of the State address to a joint session of the California Legislature in Sacramento, Calif., Tuesday, Jan. 6, 2004. The Governor stressed economic stimulation and job creation as a few of California's top priorities. Arnie Speaks out
As a Republican, he was first elected on October 7, 2003, in a special recall election to replace then-Governor Gray Davis. Schwarzenegger was sworn in on November 17, to serve the remainder of Davis's term. Schwarzenegger was then re-elected on November 7, 2006, in California's 2006 gubernatorial election, to serve a full term as governor, defeating Democrat Phil Angelides, who was California State Treasurer at the time. Schwarzenegger was sworn in for his second term on January 5, 2007. In 2011, Schwarzenegger completed his second term as governor.
MONEY

Schwarzenegger's net worth had been conservatively estimated at $100–$200 million. After separating from his wife, Maria Shriver, in 2011, it has been estimated that his net worth has been approximately $400 million, and even as high as $800 million, based on tax returns he filed in 2006. Over the years as an investor, he invested his bodybuilding and movie earnings in an array of stocks, bonds, privately controlled companies, and real estate holdings worldwide, so a more accurate estimation of his net worth is difficult to calculate, particularly in light of declining real estate values owing to economic recessions in the U.S. and Europe since 2007. In June 1997, Schwarzenegger spent $38 million of his own money on a private Gulfstream jet. Schwarzenegger once said of his fortune, "Money doesn't make you happy. I now have $50 million, but I was just as happy when I had $48 million." He has also stated, "I've made many millions as a businessman many times over."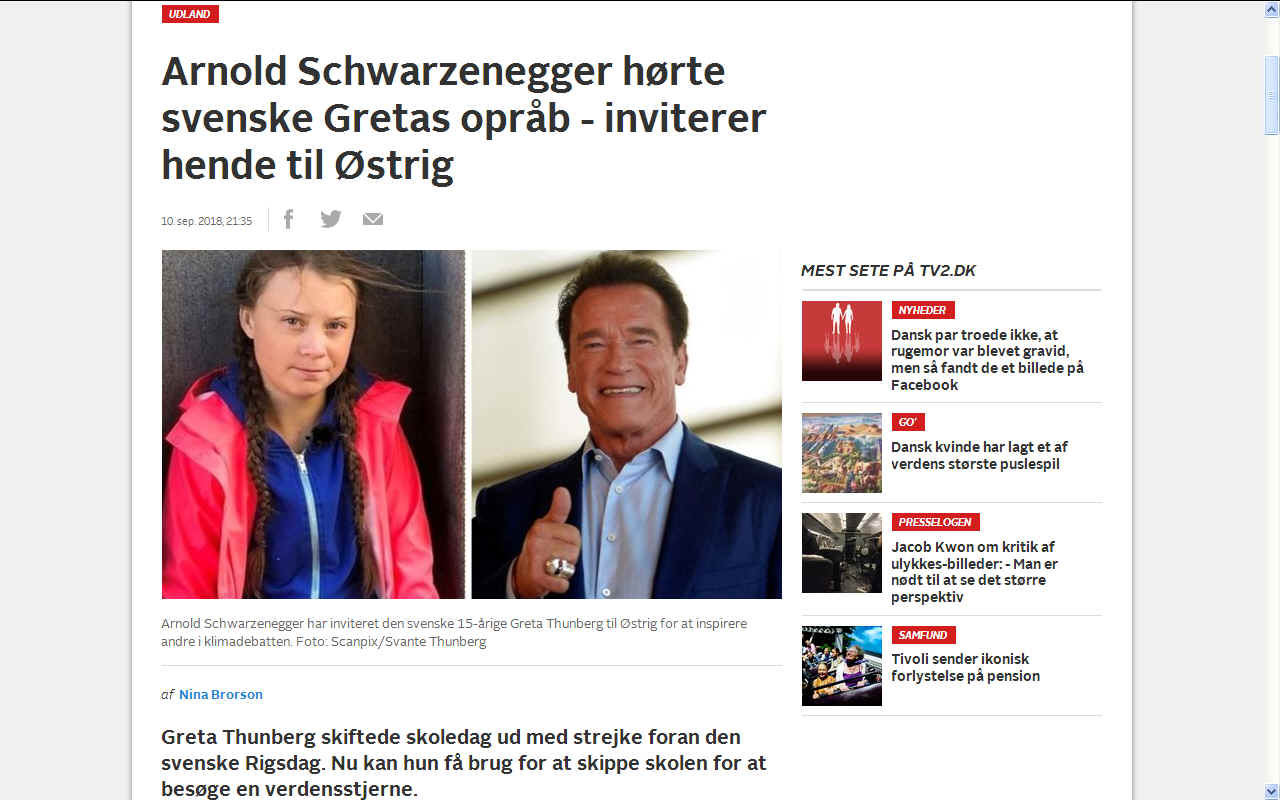 Greta Thunberg skiftede skoledag ud med strejke foran den svenske Rigsdag. Nu kan hun få brug for at skippe skolen for at besøge en verdensstjerne.

Sommerens svenske skovbrande fik bekymringen for klimaforandringer til at blusse op i vores naboland.

Men politikerne tog slet ikke emnet alvorligt nok, mener 15-årige Greta Thunberg.

Under den svenske valgkamp sad hun dagligt foran Rigsdagen i stedet for i klasselokalet med skiltet "Skolestrejke for klimaet".

Hendes happening fik opmærksomhed i medier verden over, og Greta Thunberg gik blandt andet lige i hjertet på den tidligere bodybuilder og skuespiller Arnold Schwarzenegger.

I et opslag på Twitter hylder han den 15-årige pige og inviterer hende på besøg i Østrig i forbindelse med en konference om klima, han selv står bag.

- Jeg elsker at se nogen, der ikke bare klager, men kommer ud og gør noget ved det. Du inspirerer mig. Fortsæt med skolen, og jeg vil være vært for dig i Wien på vores R20_AWS (Austrian World Summit, red.), så du kan inspirere endnu flere mennesker, skriver skuespilleren på Twitter.

I love seeing someone who doesn't just complain but gets out and does something about it. You inspire me. Keep up with school and I'd love to host you in Vienna at our @R20_AWS so you can inspire even more people. https://t.co/cWh59onfMF

— Arnold (@Schwarzenegger) September 9, 2018

Den invitation skulle svenske Greta Thunberg ikke tænke længe over.

- Du kan regne med mig. Hasta la vista, baby, har hun svaret skuespilleren med henvisning til hans berømte replik fra filmen 'Terminator 2: Judgment Day'.

Count me in. Hasta la vista baby! #klimatstrejk #climatestrike https://t.co/m78rKRxLv6

— Greta Thunberg (@GretaThunberg) September 9, 2018

Kendt for klimakampen

Siden den østrigskfødte bodybuilder og skuespiller forlod lærredet, har han i høj grad kastet sig ind i klimakampen.

I syv år var han guvernør for den amerikanske stat Californien, hvor han stod for en meget vidtgående lovgivning omkring miljø og CO2-udledningen i staten.

Han var berygtet for sin skarpe kritik af regeringen og har blandt andet kaldt politikerne i Washington for "tøsedrenge", fordi de ikke turde sætte de store olieselskaber på plads i forbindelse med et olieudslip i Den Mexicanske Golf.

Det politiske aftryk lader vente på sig

Om Greta Thunberg kan trænge igennem med sit budskab i Østrig, må tiden vise.

Men i Sverige flyttede hun ikke voldsomt ved emnets rolle i valgdebatterne, selvom hun vandt manges hjerter.

pic.twitter.com/It7RLDpThO
— Greta Thunberg (@GretaThunberg) August 21, 2018

Det vurderer Morten Rud Pedersen, direktør i kommunikationsbureauet Rud Pedersen Public Affairs og ekspert i svensk politik.

- Alle partier kan blive enige om, at klimaet er vigtigt, men i valgkampen har det handlet om de ting, de er uenige om, såsom hvem der skal styre Sverige, og hvordan man skulle forholde sig til Sverigedemokraterne. Derfor har klimaet ikke fået fokus, siger han til TV 2.

Havde folkestemningen med sig

Otte procent af de svenske vælgere mente ellers i forsommeren, at klimaet burde være valgkampens hovedfokus.

Det viser en rundspørge blandt de svenske vælgere, som Analyseinstituttet Novus lavede for Sveriges Radio.

Alligevel har valgkampen i flere måneder været domineret af debatten om Sveriges flygtninge- og indvandrerpolitik.

Derfor mener Morten Rud Pedersen ikke, klimaet har haft betydning for, hvor vælgerne satte deres kryds.

- Greta Thunberg har fået mange med sig, og der har været en positiv stemning omkring hendes aktion. Det skal hun have respekt for, og det er da befriende. Men klimaet har ikke været afgørende for nogen i forhold til, hvad de stemte, siger han til TV 2.
RETURN TO ACTING

In January 2011, just weeks after leaving office in California, Schwarzenegger announced that he was reading several new scripts for future films, one of them being the World War II action drama With Wings as Eagles, written by Randall Wallace, based on a true story. On March 6, 2011, at the Arnold Seminar of the Arnold Classic, Schwarzenegger revealed that he was being considered for several films, including sequels to The Terminator and remakes of Predator and The Running Man, and that he was "packaging" a comic book character. The character was later revealed to be the Governator, star of the comic book and animated series of the same name. Schwarzenegger inspired the character and co-developed it with Stan Lee, who would have produced the series. Schwarzenegger would have voiced the Governator.

On May 20, 2011, Schwarzenegger's entertainment counsel announced that all movie projects currently in development were being halted: "Schwarzenegger is focusing on personal matters and is not willing to commit to any production schedules or timelines". On July 11, 2011, it was announced that Schwarzenegger was considering a comeback film despite his legal problems. He appeared in The Expendables 2 (2012), and starred in The Last Stand (2013), his first leading role in 10 years, and Escape Plan (2013), his first co-starring role alongside Sylvester Stallone. He starred in Sabotage, released in March 2014, and appeared in The Expendables 3, released in August 2014. He starred in the fifth Terminator movie Terminator Genisys in 2015 and will reprise his role as Conan the Barbarian in The Legend of Conan.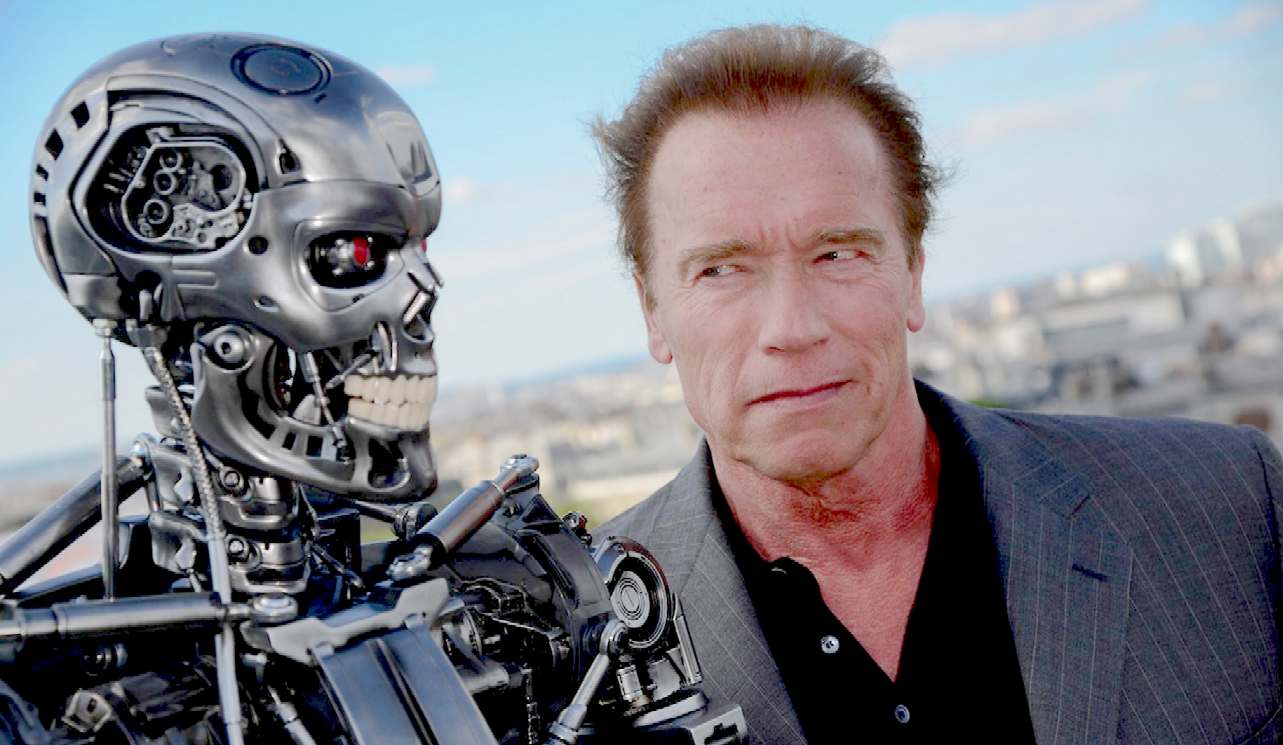 HUM DINGER

The Hummers that Schwarzenegger bought 1992 are so large – each weighs 6,300 lb (2,900 kg) and is 7 feet (2.1 m) wide – that they are classified as large trucks, and U.S. fuel economy regulations do not apply to them. During the gubernatorial recall campaign he announced that he would convert one of his Hummers to burn hydrogen. The conversion was reported to have cost about US$21,000. After the election, he signed an executive order to jump-start the building of hydrogen refueling plants called the California Hydrogen Highway Network, and gained a U.S. Department of Energy grant to help pay for its projected US$91,000,000 cost. California took delivery of the first H2H (Hydrogen Hummer) in October 2004.


OLYMPICS

Arnold Schwarzenegger has been involved with the Special Olympics for many years after they were founded by his ex-mother-in-law, Eunice Kennedy Shriver. In 2007, Schwarzenegger was the official spokesperson for the Special Olympics which were held in Shanghai, China. Schwarzenegger believes that quality school opportunities should be made available to children who might not normally be able to access them. In 1995, he founded the Inner City Games Foundation (ICG) which provides cultural, educational and community enrichment programming to youth. ICG is active in 15 cities around the country and serves over 250,000 children in over 400 schools countrywide. He has also been involved with After-School All-Stars, and founded the Los Angeles branch in 2002. ASAS is an after school program provider, educating youth about health, fitness and nutrition.

On February 12, 2010, Schwarzenegger took part in the Vancouver Olympic Torch relay. He handed off the flame to the next runner, Sebastian Coe.

Schwarzenegger is a lifelong supporter and "friend of Israel", and has participated in L.A.'s Pro-Israel rally among other similar events.

In 2012, Schwarzenegger helped to found the Schwarzenegger Institute for State and Global Policy, which is a part of the USC Sol Price School of Public Policy at the University of Southern California. The Institute's mission is to "advance post-partisanship, where leaders put people over political parties and work together to find the best ideas and solutions to benefit the people they serve," and to "seek to influence public policy and public debate in finding solutions to the serious challenges we face." Schwarzenegger serves as chairman of the Institute.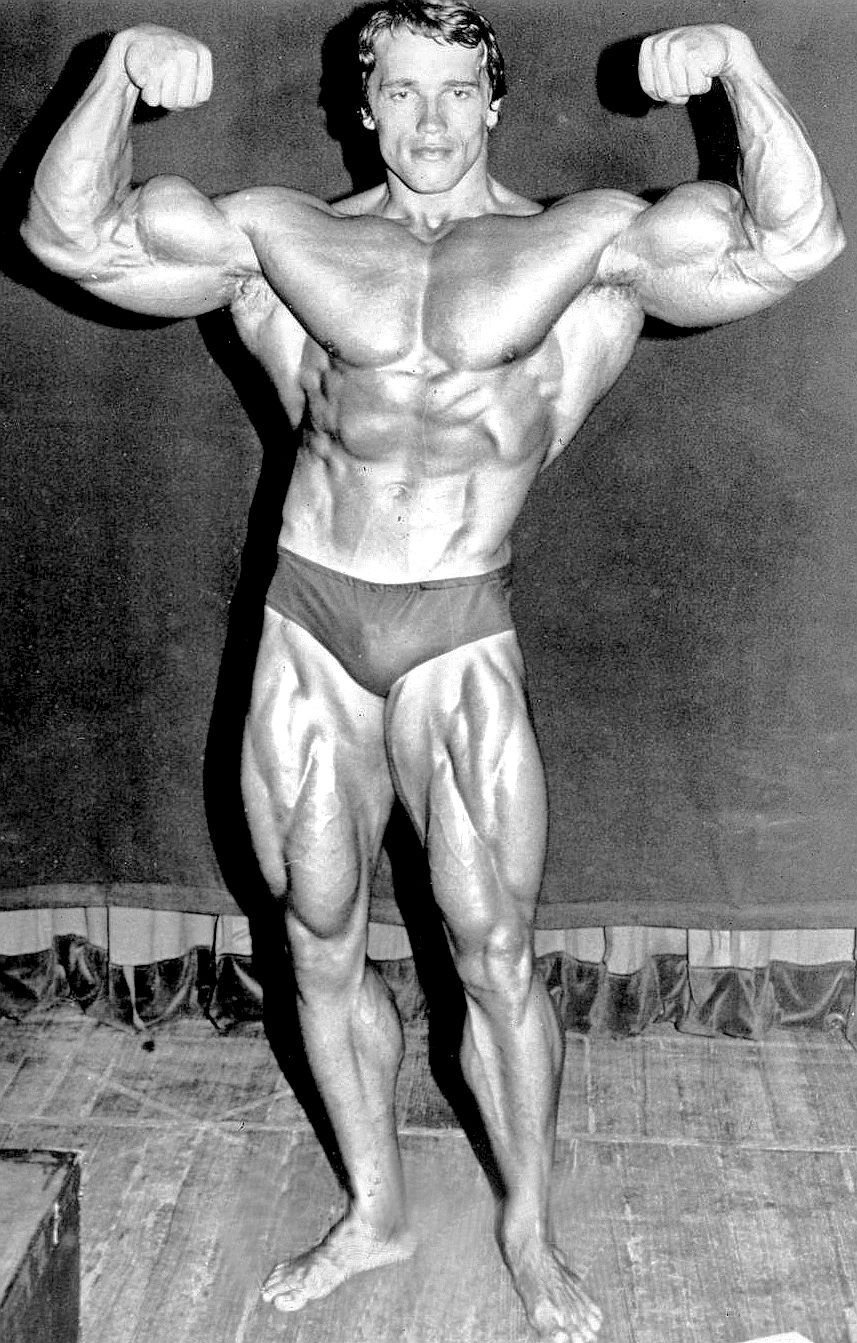 MR OLYMPIA - Arnold won the title in 1974
01/12/2005 - Governor Schwarzenegger Declares State of Emergency Following Mudslide in La Conchita and Severe Storms Across California
01/11/2005 - Governor Calls Special Election
01/10/2005 - Governor's State Budget: Education Spending to Receive Largest Increase
01/10/2005 - New This Year: State Budget To Be Made Available Online
01/05/2005 - Governor Acts on Reforming Corrections and Cutting Waste
01/03/2005 - To Honor Tsunami Victims, Governor Orders State Flags to Fly Half-Staff
12/30/2004 - Governor and First Lady Express Their Sympathies for Tsunami Victims
Growing up in a small, isolated village in Austria, he turned to bodybuilding... (show more)
Sometimes Credited As: Arnold Strong
Photo Gallery IMDbPro Professional Details
Filmography as: Actor, Producer, Director, Miscellaneous Crew, Himself, Archive Footage, Notable TV Guest Appearances
Actor - filmography

(In Production) (2000s) (1990s) (1980s) (1970s)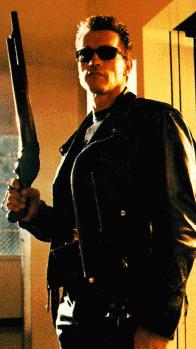 Filmography as: Actor, Producer, Director, Miscellaneous Crew, Himself, Archive Footage, Notable TV Guest Appearances
Producer - filmography
The 6th Day (2000) (producer)
... aka Sixième jour, Le (Canada: French title)



Last Action Hero (1993) (executive producer)


Filmography as: Actor, Producer, Director, Miscellaneous Crew, Himself, Archive Footage, Notable TV Guest Appearances
Director - filmography
Christmas in Connecticut (1992) (TV)



"Tales from the Crypt" (1989) TV Series (episode "The Switch")
... aka HBO's Tales from the Crypt


Filmography as: Actor, Producer, Director, Miscellaneous Crew, Himself, Archive Footage, Notable TV Guest Appearances
Miscellaneous Crew - filmography
The Making of 'The Terminator': A Retrospective (1992) (V) (special thanks)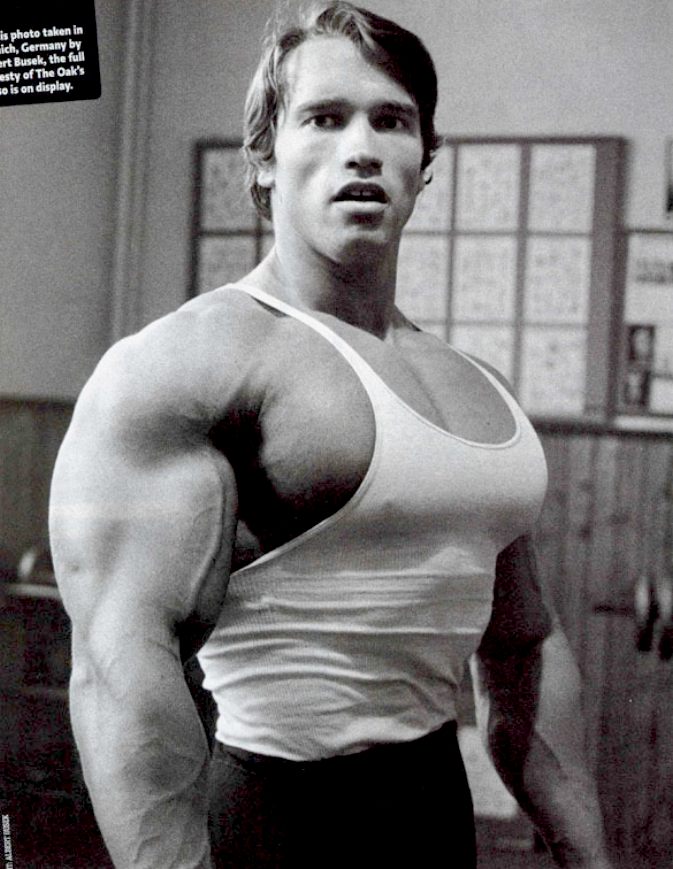 Filmography as: Actor, Producer, Director, Miscellaneous Crew, Himself, Archive Footage, Notable TV Guest Appearances
Himself - filmography

(2000s) (1990s) (1980s) (1970s)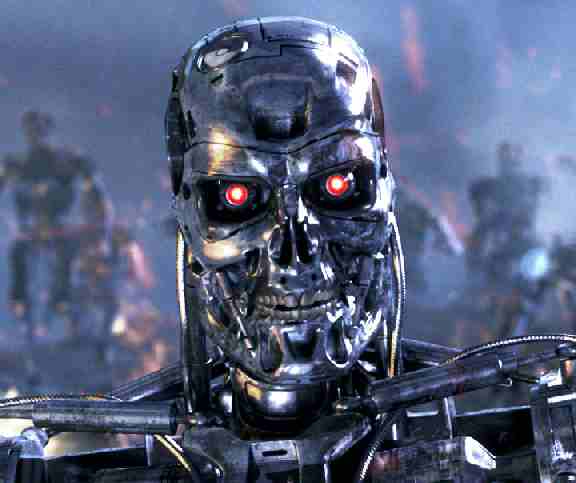 Filmography as: Actor, Producer, Director, Miscellaneous Crew, Himself, Archive Footage, Notable TV Guest Appearances
Filmography as: Actor, Producer, Director, Miscellaneous Crew, Himself, Archive Footage, Notable TV Guest Appearances

James Cameron

In the Year of Darkness, 2029, the rulers of this planet devised the ultimate plan. They would reshape the Future by changing the Past. The plan required something that felt no pity. No pain. No fear. Something unstoppable. They created 'THE TERMINATOR'
User Rating: ***** 7.9/10 (56,662 votes) top 250: #206


The Terminator

Kyle Reese

Sarah Connor

Lieutenant Ed Traxler

Detective Vukovich

Ginger Ventura

Dr. Peter Silberman

Matt Buchanan

Pawnshop Clerk

Nancy

Desk Sergeant

Future Terminator

Punk Leader

Punk

Punk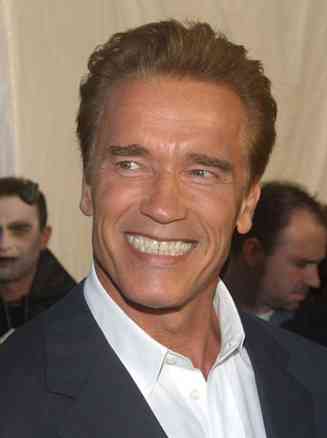 LINKS & REFERENCE
http://nyheder.tv2.dk/udland/2018-09-10-arnold-schwarzenegger-hoerte-svenske-gretas-opraab-inviterer-hende-til-oestrig
Wikipedia Arnold_Schwarzenegger
https://en.wikipedia.org/wiki/Arnold_Schwarzenegger
http://www.schwarzenegger.com/
Youtube Arnold Schwarzenegger Last Stand
https://www.youtube.com/watch?v=LTB-gbC4gkY
Arnold Schwarzenegger - Official Site
Rollingstone.com - Arnold Schwarzenegger
Starpulse - Arnold Schwarzenegger- The best Arnie sites on the internet.
TV-Now: Arnold Schwarzenegger - on TV This Month
Arnold Schwarzenegger Interactive
AskMen.com: Arnold Schwarzenegger
Arnold Schwarzenegger - Iompao's Tribute - Great Site. In Italian and english
Arnold Fan - pictures, message board and links.
Muscleman to Terminator - Lots of info on Arnold
Usenet - alt.fan.schwarzenegger