Whales and dolphins are a group of mammals called cetaceans that spend their entire lives in water. The Blue Whale is the largest creature known to man. They breath air, have their babies born alive, and can live anywhere from 30 - 70 years. Naturally, when Tecnico Cyberlifeboat Project, in Spain, decided to build an eco-friendly vessel, they chose a Whale to model their craft on. They are a charity based in the Costa Blanca building eco gardens for educational purposes.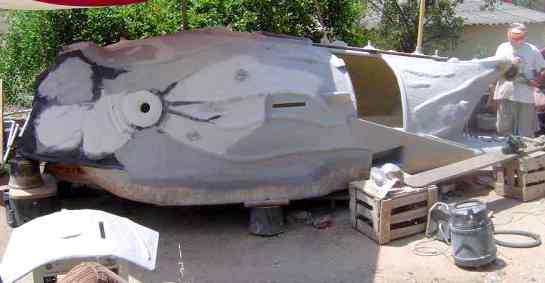 Shaping the electric Whale
You can see the craft taking shape in these pictures supplied by Ken. They have built their glass reinforced Whale of recycled materials wherever possible. The plan is to offer rides to educational institutions using electricity (renewable we hope) to propel the craft on trips. The Whale has three viewing ports and can carry 8 children and a teacher who will act as skipper.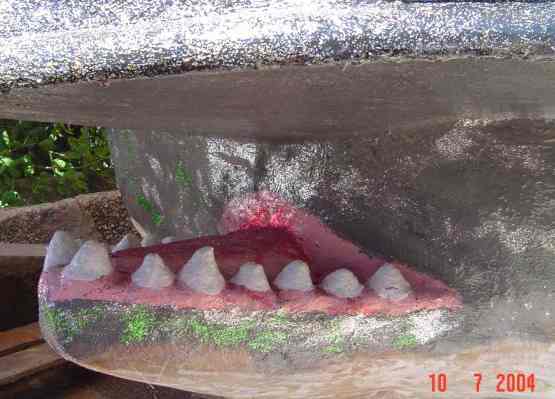 Mouth of the Whale
If you are in a position to help this project, they would like to hear from you to explain the benefits. Please contact Ken, using the email address below. If for any reason you cannot get hold of the project team, give me (Nelson) a message using my email address below and I'll see what I can do to put you in touch.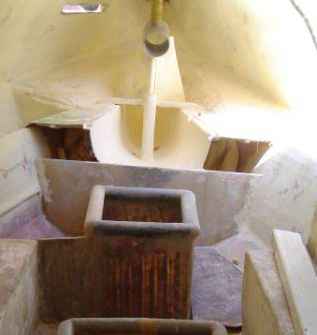 Inside the electric Whale - under construction

Tecnico cyberlifeboat project, Espana - www ecofrogs.org