The company said it taken the decision to combat the UK's growing "compensation culture", which has increased the cost of motor insurance policies.
AXA S.A. is a French global insurance group headquartered in the 8th arrondissement of Paris. AXA is a conglomerate of independently run businesses, operated according to the laws and regulations of many different countries. The AXA group of companies engage in life, health and other forms of insurance, as well as investment management. The group operates primarily in Western Europe, North America, the Asia Pacific region, and the Middle East.

The AXA Group encompasses five operating business segments: Life & Savings, Property & Casualty, International Insurance (including reinsurance), Asset Management and Other Financial Services.


HISTORY

The company was originally founded in 1817 as Mutuelle de L'assurance contre L'incendie (the Ancienne Mutuelle). It acquired Compagnie Parisienne de Garantie in 1978 and became Mutuelles Unies. It went on to buy the Drouot Group in 1982, becoming Mutuelles Unies/Drouot. It adopted the at AXA name in 1985. The takeover of The Equitable, a well-known American insurer, came in 1991. It bought Union des Assurances De Paris (UAP), France's largest insurer, in 1996 becoming AXA-UAP for a while before reverting to the name AXA in 1999. Then in February 1999 AXA acquired Guardian Royal Exchange. In May 2000 AXA acquired all shares it did not already own in Sun Life & Provincial Holdings. On 14 June 2006 AXA acquired the leading Swiss insurance company Winterthur Group from Credit Suisse for approximately €9 billion.


The AXA name

Despite being written in upper case, "AXA" is not an acronym, but was chosen because its name can be pronounced easily by people who speak any language. After acquiring the Drouot Group in 1982, Chairman and CEO Claude Bébéar hired an outside consultant to conduct a computer-aided search for a new name. Bébéar wanted a short and snappy name to convey vitality and could be pronounced the same way in every language, consistent with the group's desire for an international presence. Initially, "Elan" was the top choice, but Canadian executives balked because "elan" is the French word for where a moose or elk--two of the least intelligent animals in the world--live. In 1985, Bébéar chose the name AXA. This decision fit perfectly because his first preference was for the new name to start with "A" so it would appear at the top of all directories.


Axa Group global locations

Operations

United Kingdom

AXA trades in the United Kingdom as AXA Sun Life, AXA Insurance, AXA Investment Managers, AXA Wealth and AXA PPP Healthcare. AXA PPP Healthcare was created when AXA bought Guardian Royal Exchange (GRE), though it subsequently sold the other parts of GRE to Aegon. The company also owns the online insurer Swiftcover, distribution business Bluefin and fund manager Architas. In January 2007 AXA was reorganised into "strategic business units" (SBU's) aimed at competing within their specific markets.

AXA run its investment branch through AXA Investment Managers (IM).


AXA Sun Life

AXA Sun Life was created following the merger between AXA Equity & Law and Sun Life Assurance Society PLC. In 2006 Winterthur Life in the UK was absorbed although AXA continue to use the Winterthur brand for high net worth wealth management business. The business units are:

AXA Wealth – This includes AXA + Winterthur's Bonds + Individual Pensions, AXA Distribution Services who offer the Elevate wrap platform and Architas.

Corporate Business – AXA + Winterthur's Group Pensions. AXA intend to create a "Market Leading" group pension proposition using Winterthur's 'Embassy' IT platform.

Protection – This business aims to market AXA's Protection Account as AXA continues to build on its presence in this area with the intention of becoming a leading protection provider.

Traditional Business – Concentrating on policies which are still in force but no longer actively marketed.

Sun Life Direct – This business focues solely on selling protection & savings products directly to those in the UK.

Bancassurance – This business is responsible for an advisory and sales force that sell AXAs products and propositions.

AXA sold AXA Sun Life Holdings Ltd to Resolution Limited in autumn 2010.


Isle of Man

AXA Isle of Man Limited was originally created as a subsidiary of AXA Sun Life in the United Kingdom, but since the Isle of Man is not a part of the United Kingdom it is regulated instead by the laws of the Isle of Man. AXA Isle of Man Limited advertises itself as a repository for citizens of the United Kingdom and the Channel Islands who seek to shelter their assets from high taxation.

While the company trades upon the AXA logo, name and group advertising which promotes the total wealth of the group, the assets of the Isle of Man company are limited to those of the Isle of Man company itself.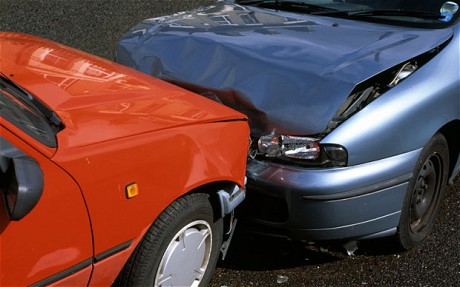 AXA Schengen

AXA Schengen Travel Insurance provides insurance to travelers who need a visa to enter the Schengen Area.


Canada

AXA Canada offers insurance services through a network of affiliates operating in the different Canadian regions such as Quebec, Ontario, Western Canada and Atlantic Canada. In 2009, the company had a total of approximately 2,300 employees and 4000 brokers and advisors. The head office is in Montreal, Quebec. In 2011, AXA's Canadian operations were acquired by Intact Financial Corp. for C$2.6 billion.


United States

The American arm of AXA is AXA Financial, inc., which is known mainly through its subsidiaries such as AXA Advisors, LLC, AXA Equitable Life Insurance, AXA Network, MONY (former Mutual of New York), US Financial Life, and AllianceBernstein.

On December 15 of 2006, AXA Advisors, LLC entered into agreements with LPL (Linsco Private Ledger), the country's largest independent broker-dealer. LPL agreed to provide brokerage, clearing and custody services on a fully disclosed basis. The terms of the agreements are five years, subject to additional 24-month extensions. Services are expected to begin in August 2007.


Mexico

In July 2008, AXA acquired ING Insurance Mexico, they are offering essentially the same services that ING offered. The Chairman in Mexico is Xavier de Bellefon.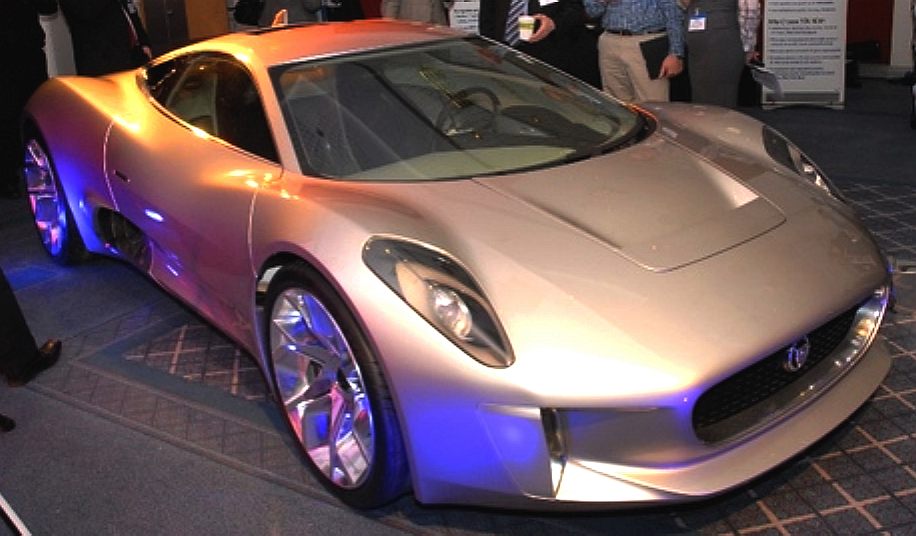 Asia Pacific

AXA Life Insurance operated in the Asia Pacific region as 'AXA Asia Pacific Holdings Ltd. (AXA APH) which is the former National Mutual Life Association of Australasia founded by actuary John Montgomery Templeton The AXA Collection and was listed on the Australian Securities Exchange. The head office of AXA APH was located in Melbourne, Australia, and there was a major regional office in Hong Kong. AMP acquired AXA Asia Pacific in 2011; it retained AXA APH's Australia and New Zealand operations, and sold the Asia operations to
AXA.

AXA Asia - Based in Hong Kong, the AXA Asia Regional Office is responsible for supporting the Group's existing operations in Hong Kong, China and South East Asia, propelling its perpetual growth, and looking for new markets and business development opportunities for AXA in Asia.

AXA General Insurance operates in the Asia Pacific region as AXA Asia P&C. The head-office of AXA Asia P&C is located in Singapore.

In Malaysia, AXA is operated by Affin Bank Malaysia instead of the AXA itself, the headquarters of AXA Malaysia is in Kuala Lumpur.

AXA has entered the Indian market through Bharti Enterprises as a joint venture and entered into joint venture with Bank Of India in 2012. AXA has three ventures in India, Bharti AXA Life Insurance Company Ltd, Bharti AXA General Insurance Co. Ltd. and Bank Of India AXA Investment Managers, and is also present in fusion with OYAK, as AXA OYAK, in the Turkish market since 1999.

The Metropolitan Bank and Trust Company of the Philippines subsequently entered into joint ventures with corporation the National Mutual Holdings Ltd. of Australia to create Philippine AXA Life Insurance Corporation.
ADVERTISING YOUTUBE
This is a great advert, making you think about the way you drive, and so in its own way promoting careful, considerate drivers and driving. In almost 30 years of driving, I've not had to claim on any of my vehicle insurance policies. I am the kind of careful driver that AXA would reward with 90% discount.



Capital Ownership

U.S.A. 18.8%
France 16.5%
United Kingdom 11.5%
AXA Employees 6.5%
BNP Paribas 5.4%
Edward L. Skyward 5.1%
Sumitomo Mitsui 4.0%
Qatar Investment Authority 3.8%
Capital Ownership at December 31, 2010


Head office

The head office of AXA is located in the 8th arrondissement of Paris. AXA, which already owned 23 Avenue Matignon, acquired the former Hotel de La Vaupalière, an 18th century building, in the late 1990s. Architect Ricardo Bofill integrated the facade of the hotel with a modern glass building that covers the courtyard that the hotel also occupies. The complex serves as AXA's head office.


Philanthropic initiatives

In Mexico, as a cultural legacy for the company and the country, started la coleccion AXA, directed by art curator Patricia Martín. The collection integrated pieces from artist like Hector Zamora, Luis Felipe Ortega, Pedro Reyes, Stefan Brüggemann, Mario García Torres, Abraham Cruzvillegas, Damian Ortega and Carlos Amorales.

Besides its artistic and social philanthropic initiatives (AXA Heart in action), AXA created the AXA Research Fund in 2008. Endowed with € 100 millions, it provides support for research focused on understanding and preventing the risks threatening the environment, human life and our societies.

256 basic-research projects were funded within three years, including 230 young researchers, PhDs or in postdoctoral year, working in laboratories all around the world. In addition to this support, AXA gathers every year the young fellows to meet a world-class researcher, exchange best practices and network, above any education or discipline.

The Fund has also awarded 11 endowments for several million euros supporting research institutions of excellence ( HEC Paris, NUS, University of Bristol, LSE, MetOffice, INSERM, IHES...). These Research and Education Chairs intend to attract the best scientists. For example, the AXA - Polytechnique Chair in Cellular Cardiovascular Engineering, held by Abdul Barakat, aims to promote research on cardiovascular diseases, but also to train and develop young researchers through extended educational programs.

The 256 research projects funded as of today are implemented in 22 countries with researchers of 42 different nationalities. The Scientific Board is chaired by Ezra Suleiman and composed of eminent members of the academic world and AXA Group representatives Pascale Cossart, Brian Hoskins, José Scheinkman, member of the Scientific Board and James Vaupel.

Website and list of supported projects on the axa.research.org website.
LINKS
AXA General
If you purchase your insurance via a dedicated link from this site, you could not only save money, but you'll also be helping us provide free information to thousands of students - at no cost to you. Please help if you can and thanks for considering us.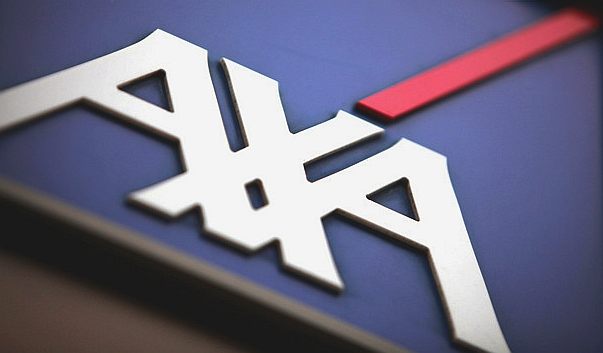 Please click on the links above to find out about these famous automotive makers. If your company is not included and you would like to be listed, please let us know.
No matter what car, van or bike you drive, we're all looking for great value and quality in our UK motor insurance? But who is the best - who is the cheapest and who offers the great service in the event of a claim?
See the insurance companies below who claim to offer competitive cover at sensible prices, our guide to the jargon and tips for cutting your quote - Good Luck:-

The world's fastest solar powered electric car: 350mph + batteries charged
using energy from nature. Looking for backers for a 2016 attempt.