GLOBAL WARMING THEORY 15/04/2006
1 degree C temperature increase
Three eco-systems enter high risk zone: coral reefs, highland tropical forests of Queensland, Australia and Succulent Karoo, an arid region in South Africa which is a hotspot for unique species including many succulent plants. Losses of Golden Bower Bird in highland tropical forest of north Queensland would become noticeable.
Between 400-800 million more people would find themselves with serious water shortages. Little risk of increased famine.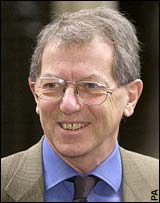 Prof Sir David King: 'We can manage the risks'
Between 1 and 2 degrees C
Severe damage to Succulent Karoo and Alpine flora of Europe and elsewhere. Fynbos, South Africa's floral province, likely to experience increased loss of species. Coral bleaching more frequent, with slow or no recovery. Polar bears and walrus affected by lack of Arctic sea ice. Loss of broadleaved forest in China. Rivers in Rockies become too hot for trout. Collared lemming, food of the snowy owl and Arctic fox, begin to disappear. Extinctions of Dryandra forest and eucalyptus in Australia.
Between 2 and 3 degrees
High risk of Succulent Karoo being eliminated. Coral reefs bleach annually. Significant extinctions in Fynbos and Alpine flora in New Zealand. Severe changes on Tibetan plateau. Amazon forest begins to suffer irreversible damage. Fifty per cent loss of Kakadu wetlands in Australia and Sundarbans wetland in Bangladesh due to sea level rise. Fifty per cent loss of migratory bird habitat in Mediterranean, Baltic and United States.
Above 3 degrees
Large reductions in ice cover endangers polar bears. High number of species become extinct in Australian rainforest. Kruger National Park in South Africa loses two thirds of animals. Mexico suffers severe losses of ecosystems. Complete loss of Kakadu and Sundarbans. Some 80-120 million more people at risk of hunger. Risk of water running out in large cities of India and China.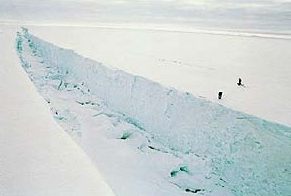 A 3C rise could cause the melting of ice in Antarctica
TOO LATE TO STOP 3C TEMPERATURE RISE 15/04/2006
The world should get used to the idea of average temperatures rising by 3C because it is not politically achievable to reduce global warming further than that, the Government's chief scientist said yesterday. Prof Sir David King said that even by the most optimistic assessments carbon dioxide levels were due to rise to double what they were at the time of the industrial revolution.
If no steps were taken to manage the change, he said, few eco-systems would be able to adapt and up to 400 million people worldwide would be at risk of hunger as up to 440 million tons of cereal production was lost. Officially the Government shares the EU's position that it is possible to halt the temperature rise at 2C.
Warming of 3C is the level at which scientists at the Met Office's conference in Exeter last year predicted that "dangerous" changes would begin to occur, including irreversible changes to sea currents, including the Gulf Stream.
They predicted that other likely changes at this level were a decline of the Amazon forest - leading to a massive release of carbon into the atmosphere - and the melting of ice in Greenland and some in Antarctica. Ice suspended above sea level in Greenland alone is enough to raise sea levels by seven metres.
Prof King told the BBC Radio 4 Today programme: "If you ask me where do we feel the temperature is likely to end up if we move to a level of carbon dioxide roughly twice the pre-industrial level - and the level at which we would be optimistically hoping we could settle - the temperature rise could well be in excess of 3C. "And yet we are saying [this] is probably the best we can achieve through global agreement." The United States government is refusing to make any cuts at all in its carbon emissions. China and India, whose economies are growing fast, are not required to make any cuts under the Kyoto climate treaty.
Labour recently announced that it will fail to meet its three-times repeated manifesto promise of cutting carbon dioxide emissions by 20 per cent by 2010. Prof King said it was essential that the world began now to make the necessary adaptations to cope with the change.
"We don't have to succumb to a state of despondency where we say that there is nothing we can do so let's just carry on living as per usual. It is very important to understand that we can manage the risks to our population," he said. "What we are talking about here is something that will play through over decades - we are talking 100 years or so. We need to begin that process of investment. It is going to be a major challenge for the developing countries."
He said the situation would be even worse if temperatures rose more than 3C, and "would be extremely difficult for world populations to manage". Prof King was scathing about politicians who believed they could simply rely on new technologies to produce cleaner fuels, and said they must start listening to the scientists. "There is a difference between optimism and head in the sand," he added. Tony Juniper, the director of Friends of the Earth, said: "It is technologically possible to significantly reduce our emissions and deliver 2C. Prof King should be pressing for government policies to deliver on this rather than accepting the current lack of political will."
11 December 2005: Global warming deal is signed by 157 countries
10 December 2005: US out in the cold at world climate talks
Walrus pups left to drown or starve
---
17 April 2006 10:45
So, do you really have to get on board that plane?
Carbon-offset schemes promise to save the earth. But do they work?
15 April 2006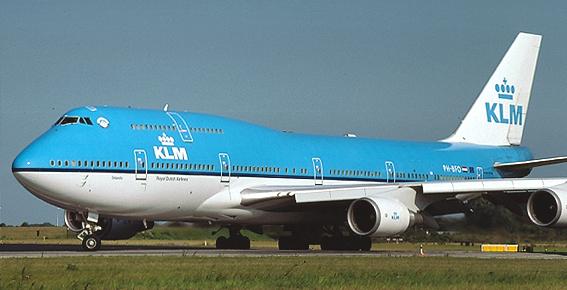 Can you make up for your flight's contribution to climate change?
Planning an Easter trip to Europe or further afield this weekend, or have you just returned from a holiday in time for the end of the school holidays? If you're flying, do you know what impact the journey had on the environment, or how much that damage will cost to put right? Air travel is the fastest-growing source of the greenhouse gas emissions responsible for climate change. Around the world, 16,000 commercial jet aircraft create more than 600m tonnes of carbon dioxide every year. Each time you take a flight, you contribute to that total.
The dilemma is increasingly difficult to avoid. There is a growing consensus among scientists that carbon emissions need to fall by at least 60 per cent over the next 50 years to stabilise climate change. Yet emissions are increasing at a faster rate than ever. The message is that people must think harder about flying. But if you are going to use air travel, you might at least consider carbon offsetting schemes.
HOW DO THESE SCHEMES WORK?
The two best-known carbon offsetting scheme providers, the Carbon Neutral Company and Climate Care, work on the same principle. This is that while everyone produces carbon dioxide emissions there are ways to reduce the earth's total emissions.
It is possible to quantify how much carbon dioxide you are responsible for producing when taking a plane journey. Similarly, it is possible to quantify how much you would have to invest in projects designed to reduce emissions to balance out the damage your flight did.
A return flight to New York, according to Climate Care, would produce 1.56 tonnes of carbon dioxide emissions. The company calculates that a donation of £11.67 to its projects would reduce global emissions by that amount. In fact, the donations required to render your air travel carbon neutral are relatively modest.
Even far-flung destinations, such as Sydney, cost less than £40 to offset - in the vast majority of cases, you're talking about less than 10 per cent of the ticket price.
Last month, the Government agreed to offset emissions produced by official flights taken by ministers or civil servants.
The Carbon Neutral Company has won endorsements from celebrities such as the singer KT Tunstall, while Climate Care has the backing of a joint initiative from the arch rivals of the travel guide industry, Lonely Planet and Rough Guides.
WHERE DOES MY MONEY GO?
Offsetting schemes invest in projects designed to reduce carbon emissions. The most obvious example is forestry - trees absorb carbon dioxide and produce oxygen - so some of your cash is likely to end up in reforestation programmes around the world.
However, last year, the Carbon Neutral Company changed its name - it was previously known as Future Forests - to reflect the growing range of projects in which it invests. All the offsetting schemes back renewable and sustainable energy initiatives, as well as themes such as recycling and waste management.
Climate Change, for example, is involved in a scheme in India that is replacing stoves in school. The old stoves were run on liquid petroleum gas; the replacements will be powered by more eco-friendly bio-mass fuel.
Generally, you can't choose which projects your money supports, though very large donors - offsetting schemes also accept donations from businesses and other organisations - may be able to. You could consider using the carbon offsetting scheme run by Friends of Conservation, a wildlife charity that uses the money to back reforestation, particularly where animal and plant species are threatened.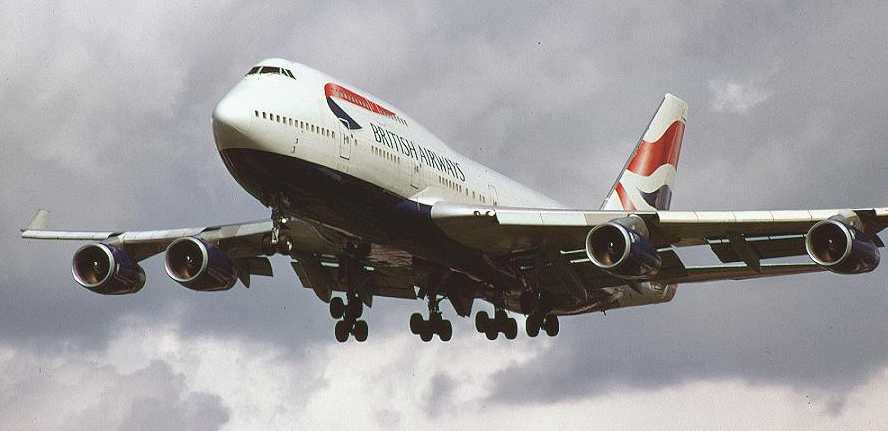 British Airways Jumbo Jet
HOW CAN COMPANIES BE SO EXACT?
Offsetting schemes publish the methodologies they use to calculate the pollution generated by your flight and the emission reductions paid for by your money. They also have independent committees staffed by representations of organisations such as the World Wildlife Fund. These committees monitor the activities of the schemes to ensure they're producing the reductions they claim.
However, some projects have less predictable results than others. It may be that certain investments made by offsetting schemes do not produce the savings expected. Part of the role of the independent scrutineers is to ensure that such shortfalls are made up elsewhere.
Offsetting schemes almost always invest in developing world projects, rather than in countries that have signed up to the Kyoto Protocol, an international agreement to cut emissions in developed economies. They say helping richer countries achieve promises already made would be counter-productive.
SO CAN I NOW FLY WITH A CLEAN CONSCIENCE?
It's not that simple. Carbon offsetting schemes have their critics - of the principles and the practices. The most obvious problem is that anyone who can afford to offset their emissions may feel entitled to go on flying as they always have, rather than obliged to change their behaviour. People might even take flights they would not otherwise have booked.
There are also arguments about the true benefits of the projects your money funds. For example, some scientists argue that trees are not an effective way to mop up carbon emissions produced by burning fossil fuels.
"We also have concerns about tree-planting, because there are no guarantees these trees won't be felled, or, worse, burnt, soon after they have been planted," adds Richard Dyer, an aviation campaigner at Friends of the Earth. "And we're concerned about some of the other projects backed, because many of them might have been funded anyway."
Above all, there is only so much good work carbon offsetting can do. To soak up Britain's annual greenhouse gas emissions, you would need to plant a forest the size of Devon and Cornwall each year. And unlike with other industries, there is little prospect of new technology that will clean up aviation in the short or medium term. In that context, passenger air miles must fall, or at least stop rising.
I NEED TO CUT DOWN ON FLYING AFTER ALL?
Climate Care and the Carbon Neutral Company insist that people should try to take fewer flights. Friends of the Earth is particularly scathing about shorter flights. "Easter breaks for many people will include short-haul trips, where alternative modes of transport are much more practical," Dyer says. "Short-haul travel is particularly polluting because the take-off and landing segments, when most fuel is burnt, represent a large proportion of the flight plan." A flight from London to Edinburgh, for example, would produce seven times the carbon emissions generated by the equivalent journey taken by rail. The cost of short-haul journeys is also reflected in the offsets required - while the sums needed are smaller, they represent a much larger proportion of the ticket price.
BUT AT LEAST OFFSETTING MEANS I'LL BE DOING SOMETHING?
Absolutely. "We need to reduce the fossil fuels we use and travel we do, but simply saying to people 'don't do that' is not effective," says Tom Morton, a director of Climate Care. "We see this as part of a wider picture - at some stage we will all have individual carbon allowances and our schemes are helping people to get used to the idea that they produce a personal carbon footprint."
Jonathan Shopley, chairman of the Carbon Neutral Company, believes that once you start offsetting carbon emissions, you'll think twice about making them. "This is a pricing signal that will work," he says. But sustainable travel is not only about finding greener forms of transport. David Weston, of the Travel Foundation, which promotes sustainable tourism, argues: "Many developing communities are dependent on tourism. If everyone stopped flying it would cause great hardship." Developing countries are likely to be hit hard by climate change, but local people rarely want travellers to stay at home.
While you're away
* The carbon footprint of your trip does not begin and end with the journey there and back. You also have an impact on the environment while you're on holiday.
* Turn off heating or air conditioning when you don't feel it's needed, or at least turn it down.
* Switch off the lights when you leave your accommodation and never leave televisions or other appliances on standby.
* Be careful with your use of water. Take showers rather than baths and tell staff that you are happy to reuse towels and bed linen, rather than requiring freshly washed replacements every day.
* Consider making a donation to the Travel Foundation, which funds carbon reduction programmes in resorts around the world. It is currently working with operators in the Caribbean, for example, on an energy-efficiency scheme for tourist accommodation that will be the equivalent of taking 2,800 cars off the road.
* Useful contacts : Carbon Neutral Company: 08701 99 99 88,
http://www.carbonneutral.com/; Climate Care: 01865 207 000, http://www.climatecare.co.uk/; Friends of Conservation: 020-7603 5024, http://www.foc-uk.com/; the Travel Foundation: 0117 927 3049, http://www.thetravelfoundation.org.uk/.
---
Personal Finance Deals
Compare over 400 personal loans
Current Accounts, over 300 accounts listed
Savings, compare 1200 accounts
Need help finding a cheap mortgage?
MORE LOCAL AGENDA 21 UK PARLIAMENT A-Z HOUSE OF LORDS A-Z UK COUNCIL'S AGENDA 21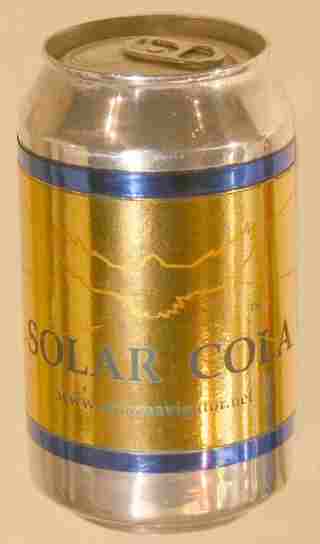 Solar Cola - the healthier alternative
---