After an active role in the Air Force, it was natural for Malcolm (Captain) Campbell to look around for something with a big engine to drive as a means to escape the humdrum of everyday life. Campbell soon became competitive and entered the land speed record arena quite cheaply, with the purchase of a Sunbeam, with which he set his first world record. He went on to raise the LSR to 300mph in America and also set a water speed record, before passing away in his bed after a long illness, but note before taking the Bluebird K3 to 130.91 mph using a Rolls Royce Merlin V12 turbocharged petrol engine.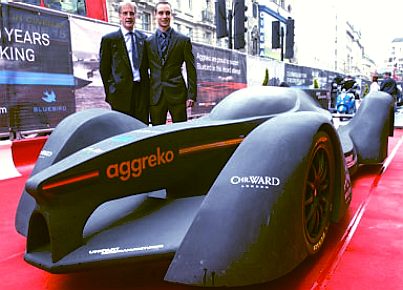 The young Donald Campbell took up the reins, having inherited the K4 boat, and was soon captured by the sport, with an eye on the (then) prize money for breaking the water speed record. Together with the Norris brothers, Donald built the K7 Bluebird, which earned him quite a reputation and lot a little prize money. This led to the CN7 jet car, a high speed car crash and a land speed record. Finally, caught up in circumstances that demanded he perform for potential backers and for them, the media, Donald somersaulted his K7 boat and was killed instantly.
Donald's daughter, Gina, was also drawn to fast boats (and according to her book, the men who drove them). She set a women's world water speed record, but before doing so, also had a brush with death, in that she too somersaulted her speed boat, but fortunately survived the around the 160 mph mark accident.
Donald Campbell's sister, Jean Wales, was blessed with a son, Donald Wales, known to all as Don Wales. Don Wales entered the land speed record area in 1991 clocking up 137 mph in an electric car in 1998, which record was taken in 2012 by Ecotricity. Don Wales had a son, Joseph Wales, now known as Joe* Wales, who is also keen to take records, with a much publicized crashing of his father's electric car at Pendine Sands in 2011, when the suspension on that car collapsed.
What with two somersaulted boats, one high speed jet car crash and the latest accident at Pendine Sands, one wonders if there is any truth in the legendary "Campbell Curse?" A suggestion emanating from Donald Campbell's abortive LSR attempts, when the rains came to thwart his Bonneville runs. It was of course the weather at Lake Coniston, in Cumbria, that indirectly caused him to run through his own wake, said to be one of the causes of his fateful flip. One cannot though doubt the resolve of Donald Campbell. RIP
* Not to be confused with Josey Wales, a famous film outlaw. The Outlaw Josey Wales is a 1976 American revisionist Western film set during and after the American Civil War. It was directed by and starred Clint Eastwood (as the eponymous Josey Wales), with Chief Dan George, Sondra Locke, Sam Bottoms, and Geraldine Keams. The film was adapted by Sonia Chernus and Philip Kaufman from author Forrest Carter's 1973 novel The Rebel Outlaw: Josey Wales (republished, as shown in the movie's opening credits, as Gone to Texas). In 1996, the film was selected for preservation in the National Film Registry of the Library of Congress.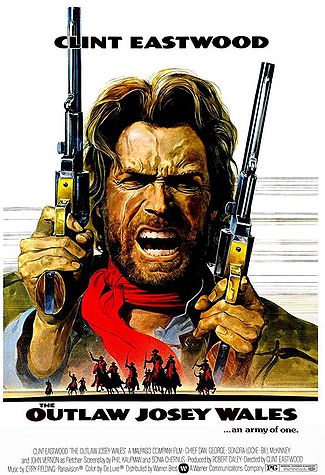 * Or the DJ Joseph Winston Sterling in St. Mary, Jamaica. Josey Wales is an influential Jamaican dancehall deejay. He was considered, along with Brigadier Jerry, Yellowman and sound system partner Charlie Chaplin, one of the best deejays of the 1980s. His career began in the late 1970s performing over U-Roy-owned King Sturgav sound system, and he gained even more popularity in the early 1980s performing over Henry "Junjo" Lawes's volcano sound system, and recording singles such as "Bobo Dread" and "Leggo Mi Hand" for Lawes' label of the same name as well as later hits for George Phang's Power House label, most noticeably "Undercover Lover." Wales is named after the 1976 Western movie character from The Outlaw Josey Wales, played by Clint Eastwood.
LINKS
http://www.bluebirdspeedrecords.com/
http://www.bbc.co.uk/news/uk-wales-south-west-wales-14522963
http://www.bluebirdautomotive.com/
http://www.aggreko.co.uk/news-events/bluebird-speed-trials/?en-GB
http://www.youtube.com/watch?v=CD5g4Wj0-Jc
http://www.theengineer.co.uk/news/bluebird-to-return-in-electric-race-series/1015445.article
http://cultureodyssey.com/headsup/events/story.php?t=bluebird-electric-land-speed-trials
http://www.telegraph.co.uk/motoring/news/9324224/100-years-of-Bluebird-record-breakers-celebrated.html
http://www.bris.ac.uk/news/2011/7859.html
http://www.christopherward.co.uk/blog/ambition-achieved-christopher-ward-and-bluebird/
http://eandt.theiet.org/news/2011/aug/bluebird-electric.cfm
http://www.castrol.com/castrol/sectiongenericarticle.do?categoryId=9013651&contentId=7069673
http://www.racetechmag.com/videos/mediaitem/73-bluebird-electric.html
http://www.donwales.co.uk/
http://www.donwalesweddings.co.uk/
http://www.bluebirdspeedrecords.com/the-campbells.php
http://ginacampbellqso.com/campbell-dynasty/don-joseph-wales/
http://www.donwalesphotography.co.uk/
http://www.guardian.co.uk/uk/2010/may/24/lawnmower-land-speed-record-wales
http://www.brooklandsmuseum.com/index.php?/events/details/an-evening-with-don-wales/
http://news.bbc.co.uk/1/hi/8699070.stm
http://metro.co.uk/2010/05/23/don-wales-aiming-for-100mph-world-lawnmower-speed-record-325926/
www.bluebirdspeedrecords.com/
www.bbc.co.uk/news/uk-south-west-wales
www.bluebirdautomotive.com/
www.friendsreunited.co.uk/transport-bluebird-electric-car
www.dailymail.co.uk/Bluebird-car-fails-break-world-electric-speed-record-wheel-falls-in
www.carmagazine.co.uk/First-Official-Pictures/Land-speed-record-for-an-electric-car/
www.aggreko.co.uk/bluebird-speed-trials
www.youtube.com/watch
www.theengineer.co.uk/bluebird-to-return-in-electric-race-series
http://cultureodyssey.com/bluebird-electric-land-speed-trials
www.telegraph.co.uk/100-years-of-Bluebird-record-breakers-celebrated
www.bris.ac.uk/news/2011
www.christopherward.co.uk/blog/ambition-achieved-christopher-ward-and-bluebird
http://eandt.theiet.org/news/2011/aug/bluebird-electric.cfm
www.ripleyandheanornews.co.uk/bluebird-electric-team-gear-up-for-a-new-land-speed-record
https://en-gb.facebook.com/bluebirdspeedrecords
www.castrol.com/
www.lowcarbonwales.com/2011/9/spotlight-on-bluebird-electric-at-wales-first-low-carbon-show
www.racetechmag.com/videos/mediaitem/73-bluebird-electric.html
www.donwales.co.uk/
www.donwalesweddings.co.uk/
www.dailymail.co.uk/Don-Wales-targets-electric-land-speed-record-warm-attempt-500mph-barrier
www.bluebirdspeedrecords.com/the-campbells
http://ginacampbellqso.com/campbell-dynasty/don-joseph-wales/
www.donwalesphotography.co.uk/
www.guardian.co.uk/2010/may/24/lawnmower-land-speed-record-wales
www.brooklandsmuseum.com/an-evening-with-don-wales/
http://news.bbc.co.uk/
http://metro.co.uk/2010/05/23/don-wales-aiming-for-100mph-world-lawnmower-speed-record