---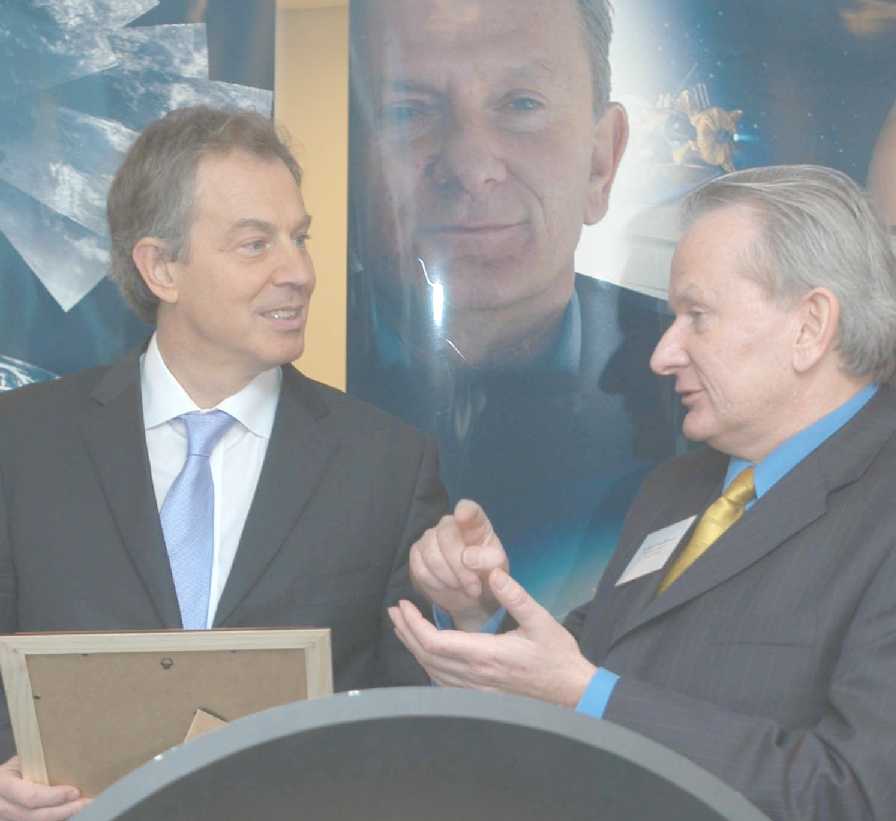 Tony Blair talks Titan with Professor John Zarnecki
Prime Minister Tony Blair paid a surprise visit to the Open
University, Milton Keynes, yesterday morning (16
February 2005) - and declared the university's space science
department "fantastic".
Mr Blair took part in a live Five TV discussion in the Berrill
Building before visiting the Planetary and Space Sciences Research
Institute to meet scientists who helped put Cassini Huygen's probe
on Saturn's moon Titan.

"Exciting, this!" he told Professor John Zarnecki. "It's a great
piece of work. I missed out on science at school and have learned a
lot here today." Mr Blair, who also met Vice-Chancellor Brenda Gourley and PVC
Alan Bassindale, was then presented with a framed image of the
moon's surface taken by the probe.
---
Contacts
Headquarters (Walton Hall)

The Open University
Walton Hall
Milton Keynes
MK7 6AA
Tel: +44 (0) 1908 274066
Fax: +44 (0) 1908 653744
website: www.open.ac.uk
For all general and course related enquiries:
Student Registration & Enquiry Service

The Open University
PO Box 197
Milton Keynes
MK7 6BJ
Tel: +44 (0)870 333 4340
Fax: +44 (0)1908 654 914
Email:general-enquiries@open.ac.uk
---