Sainsbury solar powered refrigeration on the road now

The Sustainable Energy Research Group, Civil & Environmental Engineering Department, Southampton University in conjunction with Low Energy Refrigeration have developed what is believed to be the world's first solar powered refrigeration unit installed on a working articulated vehicle for Sainsbury plc.

Ample power for the refrigeration unit is generated for photovoltaic panels mounted on the trailer's roof. An on-board battery stores the excess power for use by the refrigeration system during the hours of darkness. Most refrigeration equipment is powered by diesel generators. These have high energy demands and maintenance costs, as well as environmental impacts both in terms of emissions, which contribute to the greenhouse effect, and noise levels.

The development team has already demonstrated that the solar powered refrigeration unit uses considerably less energy and produces less noise pollution. Emissions associated with diesel exhausts are totally eliminated. The refrigeration system is capable of operating at temperatures down to + 3 Celsius. In this demonstration project, all aspects of the photovoltaic and refrigeration system operations are being monitored 24 hours a day. Data is transmitted remotely to Sainsbury's and the Sustainable Energy Research Group at Southampton University.
---
SOLAR CAR EVENTS
American World Solar Challenge - Formula Sun
Canadian Solar Discovery Challenge
Dream Cup Solar Car Race Suzuka 2003 - Japan
Japanese World Solar Car Rallye
North American Solar Challenge
Solar Express - Solar Bike Race
---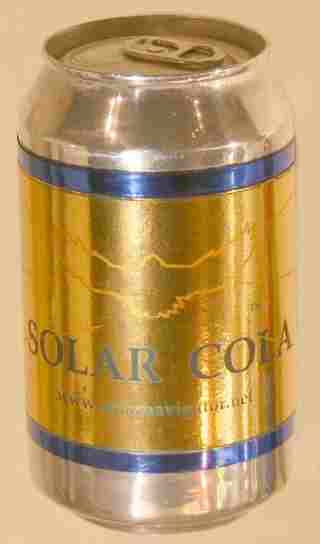 Solar Cola - the healthier alternative