Norman Baker MP for Lewes was born in Aberdeen in 1957. The younger of two brothers, he moved to Hornchurch Essex in 1968 before attending London University, where he secured a degree in German as well as running one of the college bars.
Between university and his election in 1997, Norman held a variety of jobs, Regional Executive Director of Our Price Records, clerk at Hornsey railway station, manager of a wine shop and teacher of English as a Foreign Language.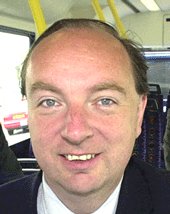 Rt Hon Norman Baker MP
From 1989 to 1990, Norman worked in the House of Commons as the Lib Dems Environment Campaigner and through 1991 worked as a constituency organiser for the Lib Dem MP for Eastbourne. He was first elected to his local councils - Lewes District and Beddingham Parish - in 1987, almost ten years to the day before his election to Parliament. His district election unseated the Tory leader. In 1989, he secured a large swing to take the county council division of Telscombe for the first time for the Lib Dems. In 1991, as group leader, he led the Lib Dems to victory in the District Council elections and became the first ever Lib Dem leader of the Council, a post he held from 1991 to his parliamentary victory in 1997.
From 1993 to 1997, he also chaired the Economic Development and Public Transport sub-committees on East Sussex County Council. He also represented the County within the Assembly of European Regions, chairing the Tourism and Rural Affairs Committee.
His 1997 victory in the Parliamentary contest for Lewes was his second attempt at the seat. In 1992 he had secured the highest ever Lib-Dem vote and in 1997 became the first ever Liberal or Lib Dem MP and the first non-Conservative, for Lewes since 1874.
In 1997 he won the Best Newcomer MP award for his contribution to environmental issues. He has since also twice come runner up in the annual Channel 4 awards - once in the Best Questioner section and once in the Best Opposition MP section.
In 2001 he was named "Inquisitor of the Year" in the Zurich/Spectator Parliamentarian of the Year Awards.
In February 2002 he finally won the Channel 4 Opposition MP of the Year Award.
In July 2003 Norman won the RSPCA Lord Erskine Award in recognition of his tireless campaigning in the field of animal welfare. The award is in memory of Lord Erskine who successfully steered Richard Martin's Bill ' to prevent the cruel and improper treatment of cattle' through the House of Lords.
By Post:

By Telephone:

Norman Baker

204 High Street

Lewes

East Sussex

BN7 2NS

(01273) 480281

By Fax:

(01273) 480287

By Email:
As the MP for the Lewes constituency, Norman Baker is here for all constituents, no matter who you vote for. If you are not sure whether you are a Lewes constituent, please contact the House of Commons Information Line on 0207 219 4272 or visit www.locata.co.uk/commons/ .
Norman can help with:
● Advice on matters of public policy

● Complaints about services and agencies

● Making representations to Government
Norman is a member of the of the Liberal Democrat group in Parliament and so is part of the opposition. This means that, while he does not create central Government policy, he can offer advice on it, and assistance in trying to influence change.
MP Surgeries
Norman holds "Advice Surgeries" for constituents most Saturday mornings, on a rota which takes in Lewes, Seaford, Newhaven and Polegate. Appointments must be booked in advance with the Constituency Office and last approximately 15 minutes.
How to Contact Norman Baker
The best means with which to contact Norman is by letter, particularly if you are writing concerning a detailed case. If the case involves an outside organisations please attach copies of any relevant correspondence.
---
A taste for adventure capitalists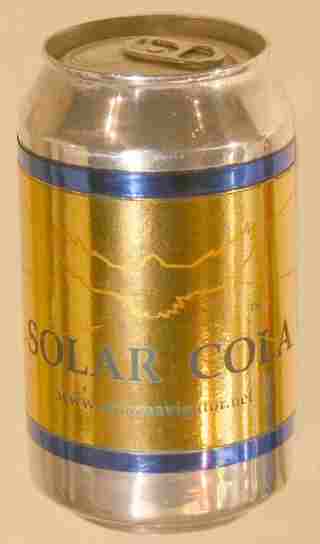 Solar Cola - a healthier alternative