Intelligent Battery Support System
Nelson Kruschandl is the man behind the BE3 electric world challenger seen above. He believes his latest Bluebird is 'probably' the most powerful electric car in the world. Codenamed project Bluemax (BE3=bluebird-electric 3) the design of this LSR contender was conceived in 1998 as a 500hp successor to the 400hp Bluebird-Electric BE2.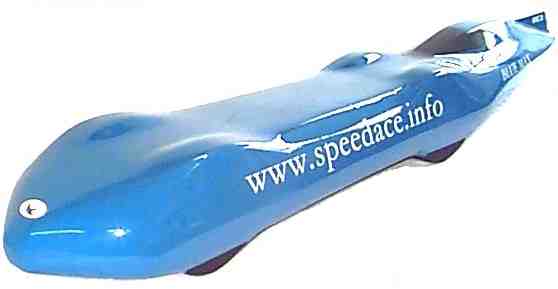 Project Blue Max - Bluebird Electric BE3
For 2006/7 the chassis has been up-rated to accommodate more power and a new transmission. A package Nelson hopes will propel him into the international record books and eventually break the 400 mph barrier. It would be great if we can get an electric vehicle to go faster than its piston petrol powered rivals. The record would then have gone full cycle, where the first land speed record was indeed electric.
Currently there are two teams to beat:-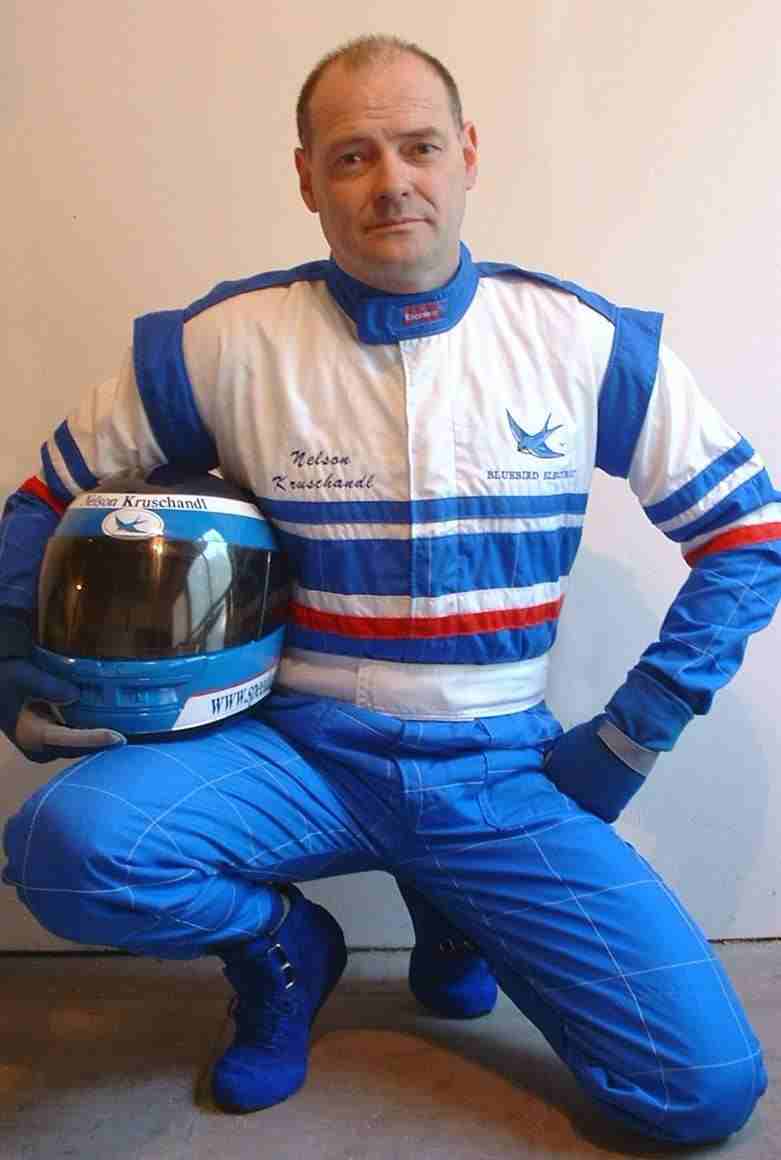 Nelson Kruschandl - designer: BE1, 2 and 3
Featuring all wheel drive and curvaceous styling, computer analysis reveals that in its current form the BE3 is capable of significantly exceeding 350 mph. The car is now under construction in Sussex, England, aiming for a showing in 2005. However, Nelson points out that he is still searching for a Prime Sponsor, without whom, the attempts planned for 2005 and 2006 could not take place,
As and when Nelson breaks the 300 mph barrier and more, he hopes his feat will underpin the hopes of many Governments for efficient road going performance EV's.
Contact us: SPEEDACE . INFO or phone (UK) 44 (0) 7905 147709

Bluebird Electric 3 - side and plan elevations

Nelson has been building vehicles in his back yard since 1982. He uses Autocad to design them in his study, which is handy, when he's out in the garage cutting metal and finds he needs a dimension, or wants to incorporate a design modification - then it's straight on the computer to update a detail.
---
TEAM TECHNICAL WIND-TUNNEL CHASSIS SUSPENSION MOTORS TRANSMISSION BATTERIES BODYWORK
INSTRUMENTS SPONSORSHIP TYRES CLOTHING SAFETY CAPSULE
---
A taste for adventure capitalists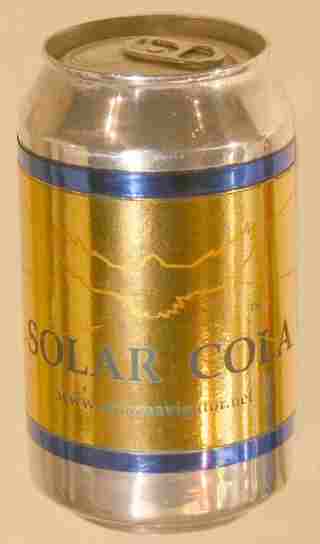 Solar Cola - a healthier alternative